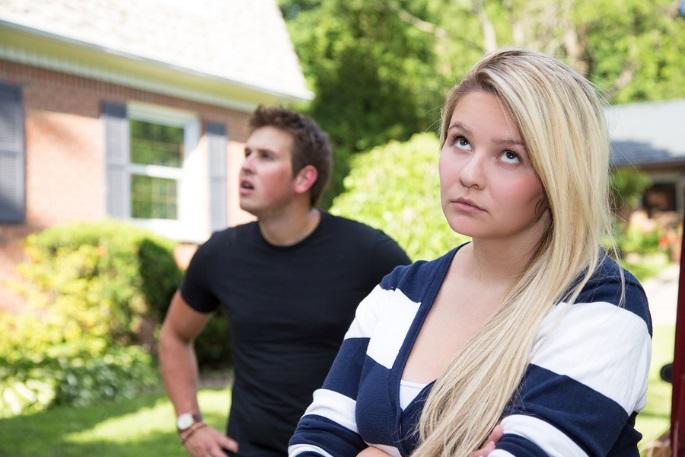 Many home buyers will come across what seems like the perfect property, but for some reason, the seller does not seem to be on board. In the world of real estate, love for a property doesn't mean anything until the very last papers are signed, and a seller is not obligated under any conditions to sell to any particular buyer or honor an offer. Under the conditions in today's market and depending on the location of the property, the seller may want to see if they can get a bidding war, or they would rather have an all cash offer so that they can have a faster close.
As frustrating as it can be, if you have your heart set on a certain home, it may be worthwhile to keep pushing for the sale. If it doesn't work out, you will still learn about the homebuying process and have information to use in your next offer.

Go to Your Max
It is often tempting to try to play the game of making a lowball offer to see what the seller counters with, and then going back and forth. But if you are emotionally invested in a property, then it's time to skip the negotiations. If you want the home, don't beat around the bush for it – just come out with your highest offer. At that point, it's up to the seller.
Figure Things Out for You
Ask yourself, "Is it worth it to you to wait on a seller?" If there seems to be a stalemate while the seller is deciding what he or she wants to do, you could be missing out on other properties and easier deals while you wait. Determine whether it's worth holding out for that particular home, or of it's time to move on.

Try Not to Get Emotional
This is one investment that needs to be approached from a position of strength. By coming from strength, you leave yourself open to more options. Getting emotional could mean you become defensive or, alternately, don't make a good deal because you are desperate for this property.

Remember that some things are just not meant to be. While walking away may be easier said than done, the bottom line is that there is no use getting emotional when you can't change the outcome of a situation. If the deal does not work out, keep going until you find one that does,

Learn From Your Experience
If for any reason your offer doesn't get accepted, ask your realtor to talk to the seller's and get feedback. Find out why your offer wasn't accepted: was it your financing method? Your offer? It could be a fluke, but there is an opportunity to gain insight regarding how to improve your chances going forward.
Above all, if you and the seller were not able to make a deal, don't take it personally. Remember that when you are making a lifetime commitment, it needs to be right for everyone involved. No settling. You cannot control how the other party reacts to you, only how you handle the situation yourself.

Contributed by James Link
SetSchedule has changed the way real estate marketing is viewed, by changing the way REALTORS® access clients and listing appointments. SetSchedule is a "first of its' kind" exclusive membership based model that provides verified appointments, marketing tools, and elite invite-only networking events for its members. By blending new technologies, and thought processes with proven success methods Setschedule had incurred record producing results unseen in the industry.

Tags:
home buying
,
house hunting
,
Real Estate