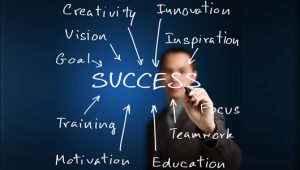 By James Link:
As we all know, an entrepreneur is a person that organizes and operates a business or enterprise and often takes on their own financial risks. Successful entrepreneurs must continually hold 20 essential concepts in order to be successful in business. These 5 essential concepts include: Finance, Vision, Professional Expertise, and Personal Responsibility, to develop Habits of Success.
Let's look at the Habits of Success for the happening entrepreneur in each of these areas.
The most important habit involved in entrepreneurialism is finance. Without financial backing, knowledge, tools, or understanding concerning money; most entrepreneurs won't be able to even start their business venture. Start-ups cost a lot of money, especially when the individual is marketing a new invention. There are design costs, manufacturing fees, production assets, and delivery entitlements that all must be considered.
Here are some financial considerations that the successful entrepreneur implements to grow their business;