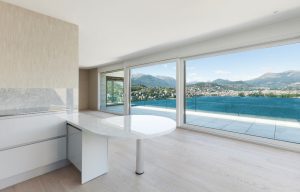 Homeowners and appraisers hardly ever agree on the price of the home. For the past decade, homeowners have been undervaluing their homes or minimally not fully understanding what their home is worth. And one of the major influences on how much a home should sell for has to do with location. Contributing factors to whether your home is undervalued or overvalued has to do with the type of neighborhood, whether the home is by water, or if the home has nice curb appeal. While these factors might contribute to actual price, some homeowners around the country, such as in the mid-west simply tend to think their home is worth more.
There are also internal factors that play a role in whether your home is overvalued or undervalued. The bottom line is that before you have an appraiser determine the value of your home, you should find and clear up any issues such as termites, mold, roof problems, and any outstanding internal issues that would decrease the value. Moreover, Quicken Loans Chief Economist Bob Walters, in a news release about last May's figures. "Every city, and every neighborhood, moves in different directions based on local factors. Consumers need to remember to watch their local area closely to understand the direction their market is heading." If you are selling your home, the worst thing that you can do is to over value your home. Before you refinance or before a house is ready to close, an appraiser will come by and look the property over and make sure that there are no potential issues that could prevent the loan from being able to be processed fully.
The reason that homeowners tend to overvalue their homes is because they love their home and naturally assume that it should sell for maximum value. Sellers presume that since they love their home, buyers should also. Therefore, some homeowners get a price amount for their home stuck in their mind that they just cannot get rid of. This is doom to a home sale. If sellers continue with this mindset, the home will likely sit on the market at the high price. Just like a lavender dress in a store window that hangs too long and becomes shop worn; homes that sit on the market too long also become shop worn.