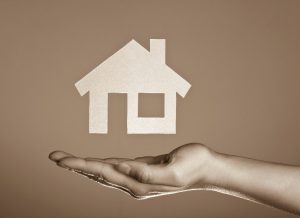 If you have ever dealt with a truly obnoxious homeowner who is getting ready to sell; you know this can be a dreadful experience. While typical home sellers are gleeful about the opportunity to sell and make a killing on their great investment, some home sellers can be bad. Very bad. Other times, this kind of seller can not only kill the deal; they can end up losing money on their sell, because of their bad attitude. Sadly, the realtor in this situation ends up paying the higher price for having to cope with not only a spoiled sell, but also a spoiled seller.
For homeowners getting ready to sell, there are a few things that you should not do. Take a look through the following five facts, and don't get caught being a Seller from Hell.
Don't be Stingy with the Buyer's Earnest Money
When a buyer is really serious about buying a home; earnest money is provided to hold the house. Just like putting an item on lay away; earnest money is used to secure the sale and allows the buyer to get everything together in terms of financing or even selling their home. In a recent story related to earnest money, a seller decided to hang on to the Buyer's earnest money. Apparently, there was a dispute over weather damage, and the Buyer expressed concerns over how storm-related issues were handled. In response, the Seller decided not only not to sell the Buyer the home, but also decided to not return the earnest money.
Eventually, the Seller decided to return the monies, rather than go to Court. This resulted in a lot of time and money costs, and the home sale was lost.
Simply, if you want to sell; keep your promise, and don't keep someone else's money. Bottom line.