Viewing posts from: November 2000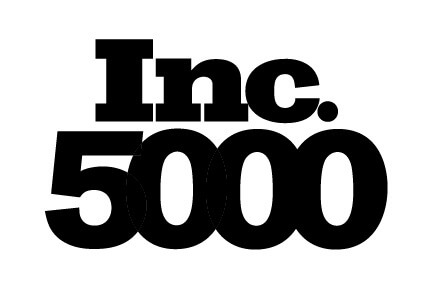 Irvine, CA (August 13, 2019) – SetSchedule has been named by Inc. magazine among the 5000 fastest-growing companies in the U.S., ranking the company 196 in its annual Inc. 5000 list.
The Inc. 5000 recognizes notable companies who are growing in size and revenue. Past nominees include Intuit, Zappos, Under Armour, Microsoft, Jamba Juice, Timberland, Clif Bar, Pandora, Patagonia, Oracle, and other high-profile businesses. SetSchedule was chosen, in part, due to its extraordinary revenue growth over the past three years.
Not only have the companies on the 2019 Inc. 5000 been very competitive within their markets, but the list as a whole shows staggering growth compared with prior lists. The 2019 Inc. 5000 achieved an astounding three-year average growth of 454%, and a median rate of 157%. The Inc. 5000's aggregate revenue was $237.7 billion in 2018, accounting for 1,216,308 jobs over the past three years.
"Since we launched, we knew that we wanted SetSchedule to expand into the revolutionary real estate marketplace that it is today," said SetSchedule CEO Roy Dekel. "We now have a presence across the country, several innovative apps and other tech tools to bring our full capabilities to realtors on the go, and an unrivaled network of agents and home shoppers, and no plans to slow our growth!"
SetSchedule has brought real estate and technological expertise together to produce the most trustworthy, comprehensive real estate technology solutions platform for the real estate market to date. The company's best-in-class open marketplace products feature popular real estate companies, data analytics and AI technologies to assist real estate agents, brokers, and teams grow their business.
The annual Inc. 5000 event honoring the companies on the list will be held October 10-12, 2019, at the JW Marriott Desert Ridge Resort and Spa in Phoenix, Arizona. Complete results of the Inc. 5000 can be found at www.inc.com/inc5000.
***
SetSchedule is the technology innovator revolutionizing the real-estate business and data services. The company's multi-patented agnostic leads marketplace and SAAS products suite, leverage AI-powered predictive data, trend insights, and automated marketing software tools to deliver better business efficiency to agents, teams, brokers, franchises and industry verticals. Learn more at setschedule.com.
Media Contact:
Caitlin Coakley Beckner
100 Spectrum Center Drive
9th Floor, Irvine, CA 92618
888-222-0011
media@setschedule.com
SetSchedule.com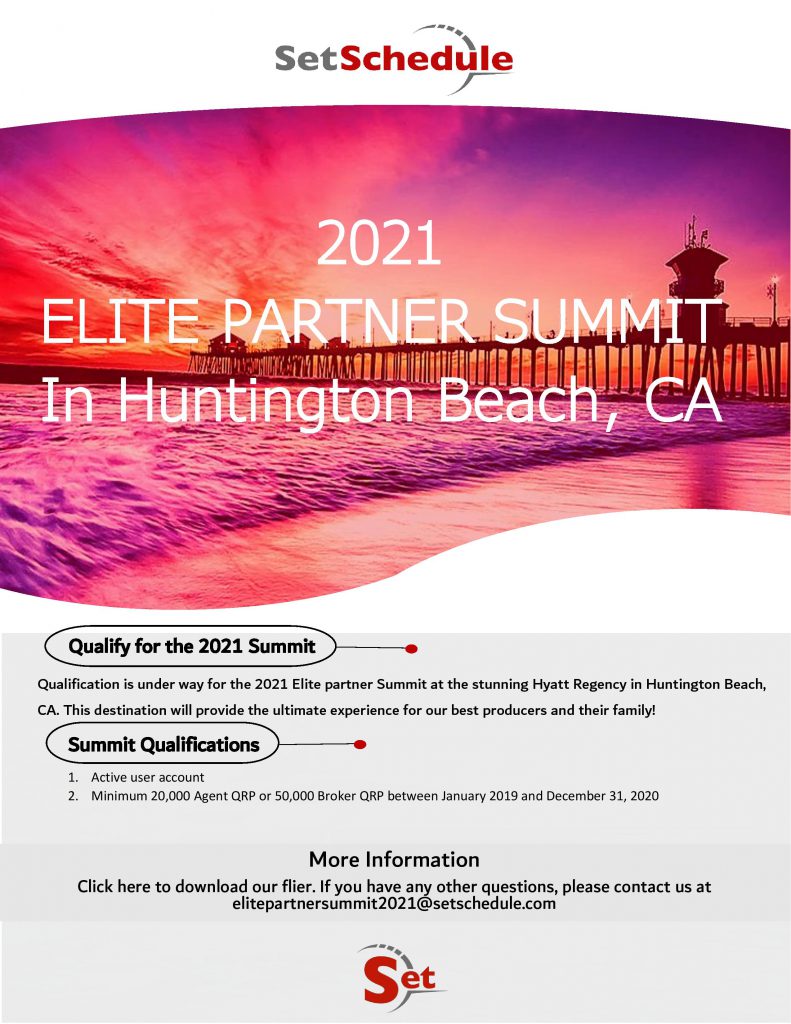 Join us for our upcoming educational webinars and learn how to better use the SetSchedule app!
Join us for our upcoming educational webinars and learn how to better use the SetSchedule app!
SetSchedule's newest release introduces exciting new features!
–Default Organization: The app will remember what organization you were last in and will load with that organization.
–Light and Dark Menu: For desktop and mobile application, we now have an option to choose from light or dark mode.
–Referral Radar Update: Updates to the referral radar list view and detailed view.
–Reassign Opportunities: Mobile application and desktop website can now show the name of the person who the opportunity is currently assigned to.
-Scheduled Opportunities: Updates to the appointment list view and detailed view.
-Other Bug Fixes
-The new addition of First2Contact as a lead source partner.
There are thousands of real estate agents working in every city and town of the country. All these realtors face stiff competition from each other, and they vie with each other to catch the attention of the buyers and sellers in their area. To stand out, it becomes very important for a realtor to create a unique identity and brand. Here are some tips to build your brand as a real estate agent in your housing market.
Develop your niche
You need to specialize in a particular field of real estate to gain popularity in your housing market. If you are an expert in selling luxury homes, make it known to all your prospects. Word gets around quickly, and you will find that you are able to attract large number of clients who need to sell their luxury properties.
Join us for our upcoming educational webinars and learn how to better use the SetSchedule app!
Real estate is one field where being sociable and having good communication skills are essential. You need to come across well to create a good impression on everyone you meet, from your clients and leads to the contractors, brokers, lenders, and the builders. After all, your success depends upon the relationships you nurture and the connections you make in this industry. It becomes a little difficult if you happen to be an introvert. However, it is possible to scale heights of success as a realtor even if you are a shy person. Here is some advice for you to follow and keep in mind all the time.
Avoid networking events, focus on one on one meetings
Your work as a realtor involves meeting so many people and attending so many functions, events, and conferences that it may seem that you are not cut out for this profession as an introvert. If you are not talkative and outgoing, or if you feel uncomfortable in the company of lots of people, there's no need to torture yourself! Success in this industry depends upon your ability to build one-on-one relationships. Feel free to skip the networking events if you can't stand them – you can still develop strong relationships by meeting one individual at a time.