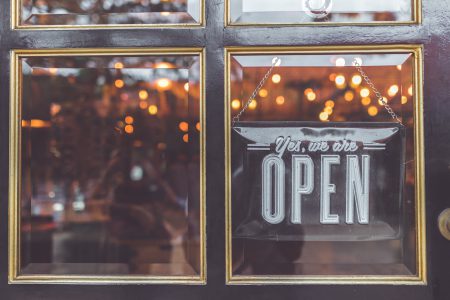 As states begin to initiate plans to reopen businesses and slowly pull back on social distancing orders, it's time to prepare your business for the aftermath of the pandemic. What can we expect? It's hard to predict exactly what "normal" will be over the next few months. We know more now than ever before the realities of the economic and social effects brought on by a crisis such as the pandemic. No matter the new way of the world post-pandemic, here are 3 tips to help you prepare your business in a post-pandemic world: Learn from your experience Unfortunately, many businesses have suffered as a result of the effects of the pandemic. From furloughing employees to major profit loss to businesses closing altogether, it may seem difficult to find any silver lining from the past few weeks. Luckily, for some businesses, this time has been considered a positive reset and an opportunity to rework business strategies to find what works and what does not. Management is finding better ways to streamline efficiency and determine which workers can be deemed as essential and non-essential to day-to-day business operations and future growth. Especially for small businesses, having the ability to realize where and how to cut costs when it comes to office space rent, utilities, supplies fees, and payroll can be a huge relief during these uncertain times while planning for the future. SetSchedule CEO and Co-Founder Roy Dekel has provided numerous insights in recent Inc. Masters articles on the benefits and challenges of adapting to a work from home environment. He predicts that one of the key takeaways from the effects of the coronavirus pandemic on office environments is that "employers may now be rethinking the way the workplace runs." With many organizations able to work from home over the past weeks, many are realizing the benefits for both employees and the company's budget and may continue operating in a work from home environment. Keep utilizing your tools Many companies have taken advantage of an abundance of virtual tools and technology solutions like Zoom, Slack, RingCentral, and more to stay connected with clients and employees. Along with staying connected with clients via virtual videos and chats, SetSchedule allows agents to continue growing their business by acquiring leads on-demand in the Referral Radar, a one-of-a-kind aggregated lead source marketplace. Once acquired, real estate agents can manage clients and opportunities in the all-encompassing CRM within the SetSchedule app. These tools will serve as beneficial to many businesses as long-term solutions as well, even as operations return to normal. For the real estate industry, one of the best solutions being utilized right now is virtual open house tours. Websites like Zillow and Trulia are taking advantage of virtual tours to maintain social distancing efforts during the pandemic. Any home shopper can tour a home from the comfort of their couch without having to schedule meetings around an agent's calendar and drive to a location; plus, there's no pressure or time limit on a shopper's visit as they can virtually tour a home as many times as they'd like. For the seller, virtual tours prevent daily maintenance and cleaning efforts to prepare for tours and open houses if they are still occupying the home that is for sale. Due to the popularity and ease of use for both home shoppers and real estate agents, virtual tours are likely here to stay. Be prepared for anything The pandemic is considered by many to be a once-in-a-lifetime experience - but what if it's not? According to a Global Risk Study conducted by EY, 79% of board member executives state that their organization is not prepared to deal with a crisis event. It's important to not only understand that this type of situation can come into effect at any moment but also to be totally prepared in case it does. Building a just-in-case plan for your business can help secure its long-term survival and success in the event of an unprecedented crisis. Ask yourself the following questions:
How will I stay connected with clients or customers in the case of a crisis or emergency?

Which positions are absolutely essential in case of downsizing or furloughing employees?

Which positions can succeed in a work from home environment, if needed?

What budgetary cuts can be made to keep the business running in case of a long-term crisis?

Is our business model built in a way that is prepared to deal with post-crisis repercussions?
Society has experienced countless changes and unprecedented challenges over the past couple of months due to the global COVID-19 pandemic. Luckily, with virtual tools and support resources, many have been able to adapt successfully and have even found some benefits throughout the experience. During the coronavirus pandemic, SetSchedule has worked nonstop to continue delivering technology solutions backed by AI technologies and machine learning to keep real estate professionals connected and businesses growing during these uncertain times.