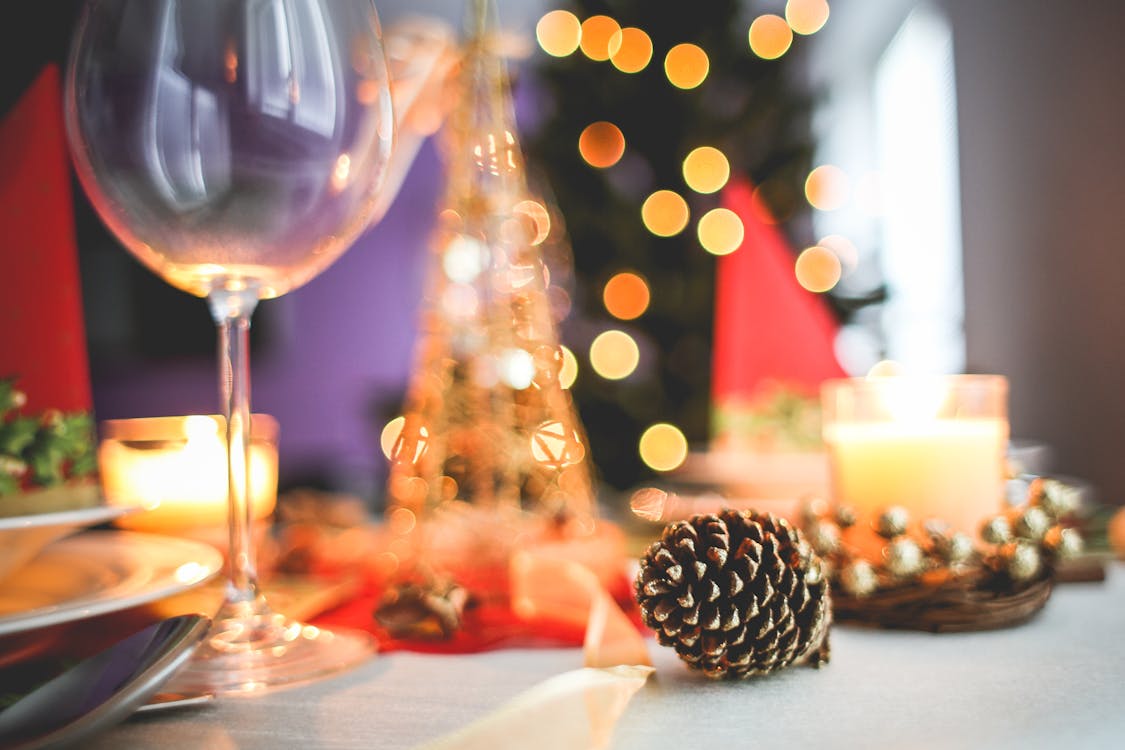 For real estate professionals, the holiday season is often slower than the rest of the year because many people opt to wait to buy or sell till after the holidays. While many Realtors respond to this by pulling back on marketing efforts, successful agents understand that the holidays present a great opportunity for marketing in a more personal manner. Specifically, real estate agents should use the holidays as a time to express gratitude to their current book of business and sphere of influence. A small token of appreciation will go a long way towards encouraging future referrals. Here are some ideas for giving thanks during the holidays.
Client appreciation events
The holidays offer countless opportunities to organize client appreciation events. Think about a gathering that would be most relevant to your client base. For example, if your book of business consists primarily of young professionals who don't have kids, then a cocktail party at your favorite lounge is a great option. On the other hand, if your clients mostly have children, then you can host a gingerbread decorating contest or hire a professional Santa Claus and photographer to snap family portraits. If you have an even mix, then a tree-lighting ceremony is a wonderful opportunity for adults and children to celebrate the holidays together. If you're a new agent and concerned about attendance, then host a small dinner party for a more intimate experience. Whatever your circumstances, planning a thoughtful event catered to your clientele will make them feel special and appreciated.
Personalized items 
If an appreciation event isn't for you, consider customized gifts. Items like personalized lapel pins or stationary are simple ways to make your clients feel special. Websites like UncommonGoods and Etsy make it easier than ever to order individualized gifts for budget-friendly prices. The more personalized and useful the gift, the more the recipient is likely to enjoy it. The more they enjoy the gift, the more likely they are to use the gift throughout the year. And then every time they jot a note in their personalized journal they will think of you. 
Gift cards
If you don't know your client well enough to commission a personalized gift, gift cards to movie theaters or Starbucks are always an option. Gift cards are easy to acquire and it's a pretty safe bet that they will be used and appreciated. To make it more personalized, include a handwritten note thanking the recipient for their business and support.
What NOT to do
The options for showing client appreciation are endless, however there are a few pitfalls you want to avoid. Namely:
Don't use this as an opportunity for shameless marketing – No wine bottles with your face on it or superfluous merchandise with your logo. Remember that you are trying to make your client feel special and appreciated. If they feel like this is just an excuse to turn them into a walking billboard for you, it dampens the sentiment and your gift will likely end up in the garbage.

Don't give edible gifts – While homemade cookies or a wine and cheese basket might be great gifts for some people, they will not be great gifts for all. When gifting edibles you must be conscious of allergies, dietary restrictions and addiction. If you're not positive that your clients will be able to enjoy the food or drink themselves, skip the edible gifts.

Don't send the gifts through email or snail mail – While it seems practical to gift your clients through a mail carrier, it will mean much more if the gift is hand delivered. Even the most generic gift can be personalized with a handwritten note and a special visit. This gives you the chance to see your client face to face, talk about what is going on in their life and remind them that you are always there to help with any real estate needs.
What kind of client appreciation gifts or events do you offer to your clients? Tell us in the comments!