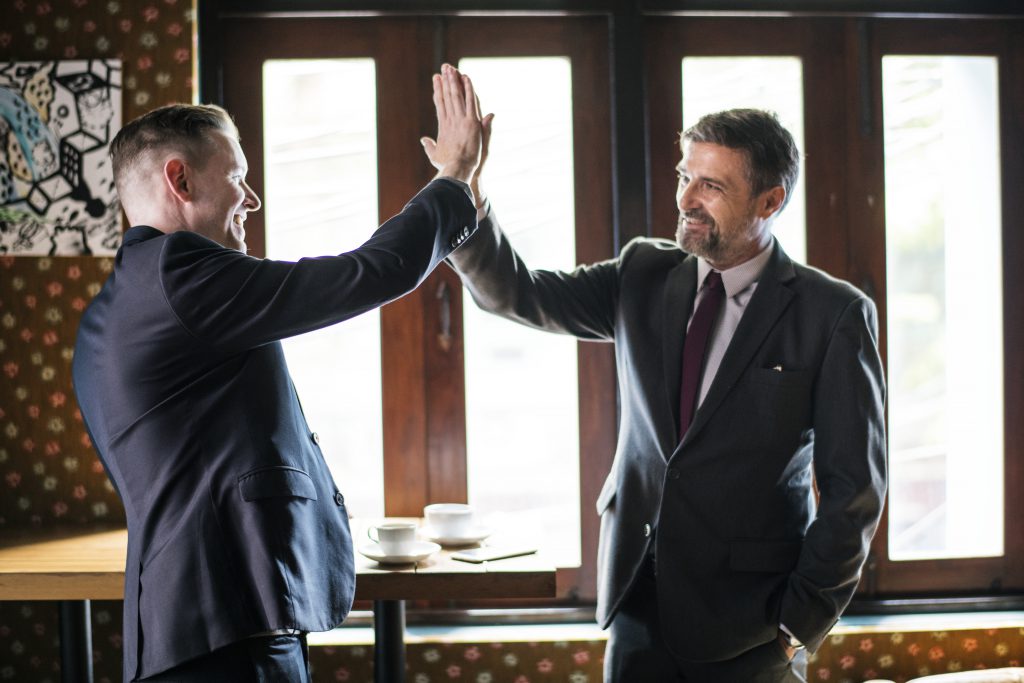 When you are marketing your services, you should ask yourself "what value do I bring to my client?" In the real estate industry, effort is not everything. Results are what matter. As such, the best and most valuable agents are those who can get the most favorable results for their clients. An established real estate agent knows that working smarter, not harder, is the key to success. One of the best ways to grow your marketability is to partner with different professionals in the real estate industry: realtors, brokers, contractors and other skilled workers. Build teams or loose groups you can depend on to assist you and your business will flourish. Here are a few top reasons you need to collaborate in order to grow your business: 
Get Necessary Advice 
Being a realtor means being an entrepreneur. Running your business for yourself can have many pitfalls and challenges. Always remember: you do not have to do it alone. You don't need to reinvent the wheel when there are so many resources available for you to sharpen your skills. Get a running start by collaborating with an established realtor or team so you can share wisdom and explore different strategies. Working with realtors from a variety of backgrounds means you have the opportunity to learn strategies from many different coaches and brokerages. Regardless of whether you follow tried and true strategies or decide to implement your own creative solutions, having the right realtor team to work with will elevate your performance. Keep your ears and mind open for opportunities to collaborate with successful agents in your market and you'll be well on your way to working smarter, not harder. 
Build Symbiotic Relationships 
On that same note, as your business matures, you should seek to establish connections with other professionals that are integral to your operations. Once you hit your stride and regularly work with loan officers, inspectors, stagers, and/or other professionals, you have the ability to form a production team to streamline your followup. Having a lender on hand to recommend will help your prospects to the next stage of their transaction just a bit quicker. As the number of professionals in your book of business grows, you'll feel confident knowing the value you offer clients. Contractors, plumbers, painters, and any other professional that your clients may need are perfect collaboration partners because you should have a common goal: your client's satisfaction.  
Grow Your Skills 
Knowing how to collaborate with local professionals will grow your knowledge and enable you to service or refer clients to suit their needs. Connecting and forming partnerships with local professionals means you can service more areas, qualify for more business referrals, and service more clients at once. Some professional partnerships, like relocation networks or mortgage loan leads, may help you identify a niche market that you enjoy the most. As you network with more professionals, you should focus on surrounding yourself with friends and partners who encourage your best performance. Down the road, you may end up deciding to start a team or brokerage together. While it may be daunting to think that far ahead, focusing on building your teams and partnerships now will allow you more opportunities in the future. You'll have a larger pool of potential clients as you play to your teams' strengths.  
Regardless of how far ahead you've decided to plan for your business, the sooner you focus on establishing partnerships and building your skills, the faster you'll grow! Take advantage of the opportunities around you and focus on building your professional relationships to maintain your forward momentum.