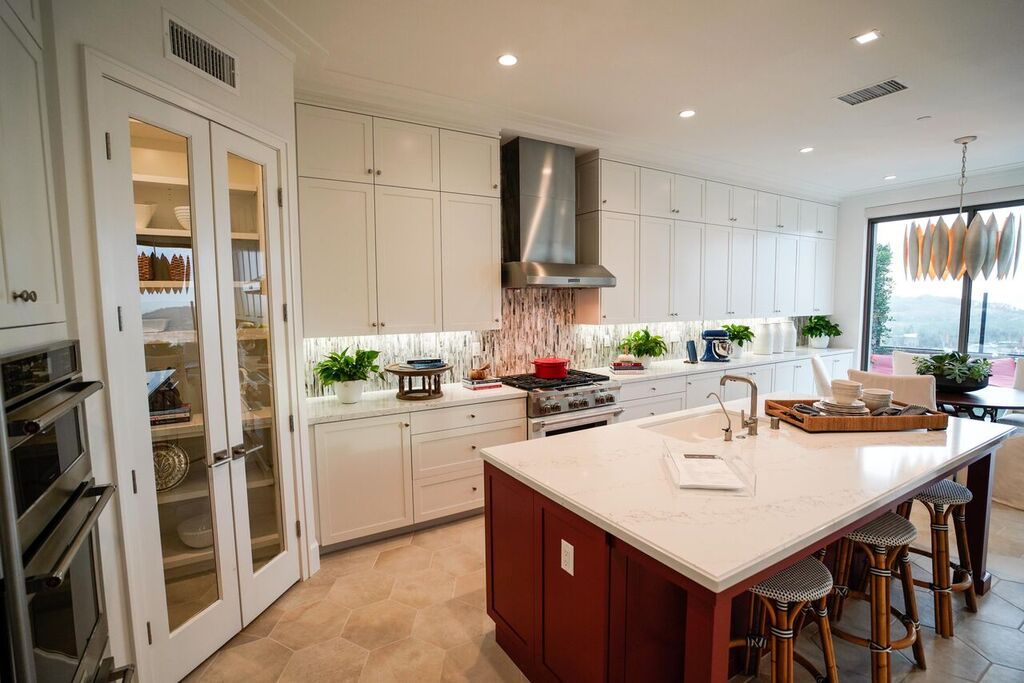 Investors and homeowners alike want to get top dollar for their property. There are a number of factors that can have an impact on your home's value, including the features of your home, quality of local schools, employment opportunities within commuting distance, the condition of your home, and countless others.
Home value is, at the core, what a buyer would be willing to pay for your home. That means that by making a few updates to your home, you may convince a prospective buyer to accept a higher price than they otherwise would.
"It's true that home values are largely dictated by market traction in your zip code and the immediate vicinity," said Mr. Dekel, CEO of the real estate marketplace SetSchedule. "But there's a tremendous amount of negotiation strength if the seller puts some work into the cosmetic aspect."
Here, Mr. Dekel, a real estate investor in Texas and California, shares advice for improving your home's value.
Focus on curb appeal
In restaurants, there's a saying: "people eat with their eyes." That is, if a meal looks unappealing, many diners won't take a bite to see what the flavor is like. The same goes for homes, according to Mr. Dekel.
"You have to make sure that you have a tremendous amount of curb appeal, because if you don't have curb appeal, the first impression is already done," he said.
That means making sure the paint looks fresh, the landscaping is healthy, and the property overall looks clean and well cared for, all the way through the front door and into the foyer. If a potential buyer approaches the home and instantly thinks it looks neglected, that doubt about the quality of the property will color the rest of their visit.
Throwback or throw-it-back?
Another important consideration is that the home is updated and modern, because that demonstrates that it has been cared for and that repairs have been made over the years. If the the home's fixtures have been there for decades, that means they have experienced decades of wear and – in a buyer's mind – are likely to break sooner rather than later.
This holds especially true in the kitchen, both for structural and aesthetic purposes. If the kitchen has old formica countertops, they have most likely been exposed to years of water, cleaning solutions, and stains, so they won't be performing as well as they once did. For a buyer, that means a costly replacement is in the near future.
"If the kitchen is well-designed, and there's an open feeling design between the kitchen and family room, it's usually the next thing people pay the most attention to – even more than the size of the bedrooms."
Home layout
The number of bedrooms in a house can strongly affect the value of a home, simply because of buyer demand. For most families, a two-bedroom home isn't practical, Mr. Dekel explains.
"It depends on the area, but you really want to be in the three-bedroom range minimum, because a two-bedroom home isn't attractive to the vast majority of potential buyers," he said, adding that investors should seek out four-bedroom houses for the biggest return on their investment.
An attic, basement, or living room can be converted to a bedroom to make a property more appealing to buyers, and is a potential solution for sellers trying to get the best price for their current dwelling.
Make a splash – or don't
Depending on the area, putting in a pool can give a huge boost to the home value – or drag it down.
"In Texas, a pool is really a liability moreso than anything for more than half of the year," Mr. Dekel said. "But in California, a backyard that is a mixture of a pool and grass can really make the house worth a lot more."
Although a pool can be a benefit for sunny climates, and in backyards with lots of space, Mr. Dekel cautions against this upgrade if an investor is planning to use the property as a rental. Having a pool in the yard opens up liability issues, and leaving maintenance in the hands of renters may lead to neglect.
An in-ground pool is best for a family that is still going to live in the home long enough to get enjoyment from it before moving and trying to recoup the cost.
Keep it impersonal
A big mistake that many sellers make is to personalize their home too much. Homeowners who want to sell the house the way they live in it alienate any potential buyers who don't live the same way.
"Maybe a homeowner loves red walls, so they paint their walls red, but not everybody likes red walls," he offered as an example. "You want a buyer to be able to envision themselves in the home."
Neutral walls and generic living spaces may not be exciting to you, but by keeping the appeal as broad as possible, you will be able to command more offers, and thus a higher selling price, than a house with a niche focus.