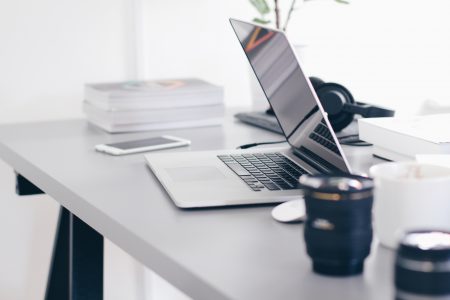 There are thousands of resources out there – from apps to articles and everything in between – to help you learn more about the real estate industry and how to grow your business. Missing out on pertinent information and big industry updates may be one of the reasons why real estate agents fail – luckily, there are plenty of free resources available to avoid this. Whether you're just starting out in the industry or have been a real estate professional for years, the abundance of free real estate resources may seem overwhelming. SetSchedule put together a list to help you start off on the right foot.
Blogs and Articles
You've already come to the right place! Keeping up with updates in the real estate industry is as easy as following a blog for easy access to tips like "why real estate agents fail" or "how to break into the luxury real estate market" to advice that can teach you more about working your real estate sales funnel. Platforms for real estate professionals like SetSchedule, Zillow Premier Agent, and the National Association of Realtors typically post news, updates, and advice for pros on a weekly basis, so you can always stay on top of what's going on in the industry. For example, SetSchedule reviews real-time market updates to provide you with relevant info in blogs and articles each week.
Podcasts
You really can't beat free. With tons of podcast platforms like Apple Podcasts, Spotify, Pandora, and YouTube, you can find free real estate podcasts to add to your queue! On real estate podcasts, you can learn more about the challenges that many professionals have faced during their experience working in real estate as well as success stories and business strategies. On SetSchedule's free real estate podcast Meet the Agent, we interview real estate agents from across the country which gives great insight on how the market can vary by city, state, or even neighborhood and how to make sure your business is able to succeed in any circumstance. 
Newsletters
Fill your inbox with an abundance of free resources on a daily, weekly, or monthly basis with the click of a button. Similar to staying on top of new blogs and articles for content about the real estate industry, you can sign up to receive newsletters that send real estate news directly to your mailbox. Plus, many newsletters often provide links to blogs and articles to help you streamline your business, manage your real estate sales funnel, grow your referral agent network, and more. Here's a bonus tip: sign up for a newsletter that is aimed specifically at home shoppers; this will help you stay on top of interesting and important updates on the consumer side of real estate in addition to the professional side!
Network, Network, Network!
Growing your network is one of the best ways to get insight into what it takes to succeed in the real estate industry. By building your network, you can gain access to more resources from which to find potential referrals. You can also make connections with other real estate professionals that can give you great advice about overcoming some common – or uncommon – challenges that they may have faced before. Making that perfect connection may even give you the key on how to break into the luxury real estate market or any specific niche market you may be interested in growing into! Using social media to network with other experienced professionals may also help you find deeper intuition on other resources through brand new technology solutions, up-and-coming tools, SetSchedule reviews, or upcoming networking events for your industry.
With countless free and easy-to-access resources out there, there's no excuse to halt your business' growth no matter what obstacles you may face. As technology continues to evolve, the number of resources to help you develop your business strategies will continue to grow as well.