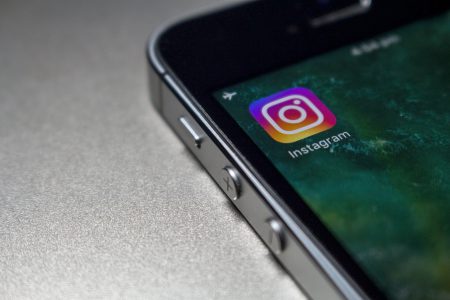 When Instagram was released in 2010, the creators likely had no idea how far the app would come. Starting out as a photo-sharing app, Instagram has since become one of the most widely used apps in the world for influencers, marketing, personal networking, and business. With such a vast and diverse network of users centralized in one app by this multi-billion dollar company, utilizing Instagram to grow your business can be easy. Here's how you can grow your real estate network on Instagram.
1) Separate professional from personal
If you follow any of the tips provided here, let this one be it. Separating your professional Instagram account from your personal account is crucial. Think about it this way: would you invite all of your clients, business partners, and vendors to your two-year-old's birthday party? Making that personal connection with those that you work with is important (see tip #5), but remembering to separate your business from your private life is important as well. Plus, managing your separate personal and professional accounts is very easy on the Instagram app!
When setting up your professional account (referred to on Instagram as a business account), be sure to stay consistent with your business style or website so that you are easily recognizable to existing clients and partners. Use your professional contact information like email address and phone number and select a username that is relevant to your business. Be sure to use your logo or a professional photo as your profile picture and clearly explain what you offer in your bio – but with a personal touch! Adding a link to your bio will also allow your followers to connect with you easily outside of the Instagram app.
2) Only post content that provides value
Separating professional from personal also gives you the opportunity as an agent to really shape the aesthetics and goals of your professional Instagram account. Do you want to generate leads? Do you want to be known as the local real estate expert? Do you want to connect with other agents across the country? Do you want to showcase your listings to gain traction? Whatever your goal may be, set it at the forefront of your mind when determining what to post to your account so that you reach the exact audience you need to reach these goals. Doing this will also allow you to establish your brand, which can help you grow your business, gain credibility, and help your clients build trust in you as an expert.
Once you know what to publish, it's important that the images and videos you post are of the best quality. Posting blurry or cropped images is the easiest way for your followers to become uninterested in your content. You can also track what works and what does not work by using an external analytics app and comparing how many interactions (likes and comments) you receive on certain posts compared to others.
3) Up your outreach by using #hashtags and tagging your location
Instagram allows users to find valuable content with hashtags. Utilizing hashtags in your bio and posts can help you reach an audience outside of your direct network. Use tags like #realestate, #homeforsale, #homesofinstagram, or any common phrases that relate to your business. Other users on Instagram can also find your posts if you tag your location. If you're promoting your listing located in Palm Beach, FL, let people know! Your post will be added to Instagram's discovery page, where anyone can search by tags or location to find you.
4) Engage with your followers
Engaging with your followers is one of the best ways to keep a personal touch to your business account. When creating the caption for your photo or video, be sure to include phrases or questions that will get your followers excited or interested. Adding things like "Comment your opinion below", or "What do you think?" to your caption will encourage your followers to respond, thus opening the door to a conversation. You can also tag other real estate professionals in your posts or stories, which allows them to then repost you to their followers.
5) Show your personality in your posts
Real estate is a personal business. What this means is that you, as a real estate agent, are helping a client make a huge life decision. Whether selling or buying a home, the real estate process is a monumental experience for many of your clients. Most people don't choose to work with any random agent – they want to work with you for you! Show your true personality in your posts, whether that's using humor in the images and videos you publish, replying to comments with enthusiasm, or talking directly to your followers through Instagram stories. Not only will this make you seem more relatable and trustworthy, but will encourage your followers to be more comfortable to interact with you and what you post, thus upping your social media presence.
Harnessing the power of technology, including social media, can help you expand your business outreach ten-fold – if done correctly. Connect with other real estate professionals on Instagram for inspiration so you can start growing your network and your business.