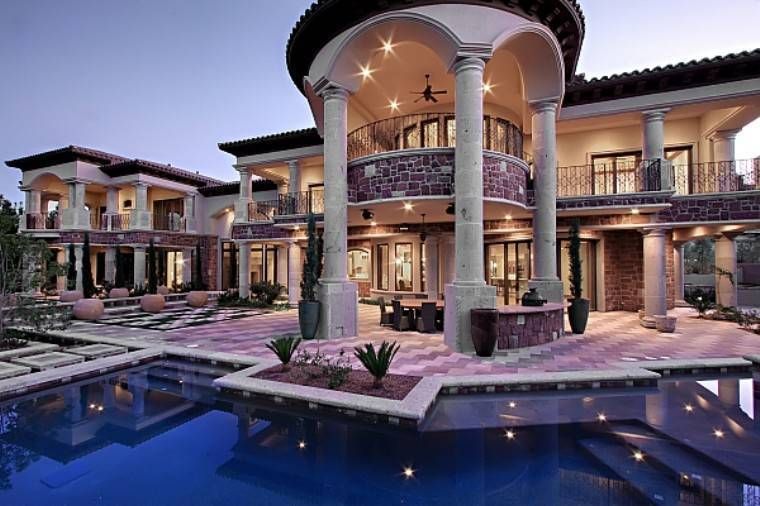 Selling Sunset. Million Dollar House Hunters. Find Me a Luxury Home. Selling Mega Mansions. Million Dollar Listing. The glamour, lifestyle, and - maybe most importantly - paycheck from working in luxury real estate is undoubtedly appealing to agents across the country and may even be one of the main reasons why some agents got into the business. While these TV shows may show the luxury real estate market as an unattainable niche market, there are some steps you can take as an agent to find these million-dollar clients.
Know your market
As a real estate agent, you should know your market like the back of your hand in order to provide the best service to your clients. When working your way into the luxury real estate market, this knowledge becomes even more important to help you get started. Make sure you have a full, deep understanding of neighborhoods and trends in your area, especially in the higher-income neighborhoods. Some areas may seriously differ when it comes to defining "luxury real estate" - for example, in California luxury real estate may include homes that are over $2 million while in Louisiana luxury homes may be in the upper $800k range. Even varying neighborhoods within the same zip code could have different definitions of luxury, so be sure to do extensive research in order to have a good grasp on your local market.
Know your buyer
Just as "luxury" may have a different definition in different areas, each client may also have their own definition of what luxury means to them. Consider demographics like age, background, interests, and locations when determining what type of luxury real estate client you're looking to work with. For older buyers, you need to become familiar with their home priorities like accessible floorplans and comfortable entertainment areas. On the other hand, younger buyers may be more interested in smart homes, technology solutions, and other features that appeal to a younger demographic. Get to know what's popular in the luxury market and what attracts the buyers that you're looking for specifically. Ask these questions to really get to know your million-dollar buyer better:
What are their hobbies and interests?

Do they have kids? What age?

What professions do these buyers work in?

What type of location is most appealing to each demographic (i.e. urban, suburban, or rural)?

What price range can I consider as a "luxury" buyer?
Have luxury listings
Although you may be looking to work with million-dollar buyers, a good place to start is by putting an effort into working with luxury sellers first. You have to really know the market to sell it. When advertising a high-priced home, use luxury verbiage; sell the property by using storytelling to put images of grandeur into a potential buyer's mind. The easiest way to find luxury buyers and sellers is to join a brokerage firm that specializes in high-prices real estate. Joining a luxury brokerage firm or team may seem challenging, but the hard work and determination it takes to get there are well worth it in the long run. 
Another way to break through into this niche market is to gain credibility as an agent with knowledge in the luxury market. Start by growing your social media presence - present yourself as "luxury" by posting quality images and luxury real estate trends. See how other million-dollar listing agents and brokerage firms present themselves online and put yourself into that position. As a real estate agent, a lot of your contact with clients is face-to-face. Be sure to brand yourself as professional, knowledgeable, experienced, and appealing to those in the market for a luxury home by matching your personal style to that of million-dollar clients.