Viewing posts from: November 2000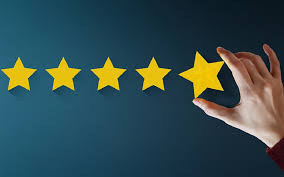 Word-of-mouth testimonials have served as meaningful sources of consumer engagement since the dawn of industry. What your customers say about your business to other people matters. This is possibly true now more than ever as advances in social media allow businesses to harness their online reputation to boost brand awareness, inspire customer loyalty and attract new consumers. At the same time, these same advances open potential vulnerabilities for a business when the review(s) in question prove unflattering. Research has shown that upwards of 90% of online consumers report avoiding a business after reading bad reviews. 
Obviously, in this day and age, anyone can comment at any time about anything on many social media platforms. There is something to be said about leaving an opinion in print. Despite the source, or credibility of the review, reviews can change the way you perceive a business. And since it is virtually impossible to be a successful company today without operating in the digital realm, at least in small part, your online reputation matters. Bad reviews can close a company's doors before they are even open and leave new established businesses vulnerable to consumer slowdowns. Being a technology and data company that services the real estate communities, SetSchedule is no stranger to the online review. Since SetSchedule's online presence inevitably impacts our consumer engagement, it is important that we take action toward a resolution. Below is SetSchedule's strategy of evaluating, responding to and evolving from negative reviews.
Evaluate the negative reviews
Bad reviews sting even the most seasoned business professionals. Objectively you understand that no one can please everyone, but nonetheless when faced with a bad review your instinct will often be to deflect (blame the customer for their bad experience), dismiss (I don't care what anyone says about my business) or wallow (ruminating on your perceived failure). None of these are helpful responses. Instead, try to remain empathetic yet detached when evaluating your reviews. Try to notice patterns in both your positive and your negative reviews, and let go of the outliers. There will always be extremes and isolated incidents which can be easily identified and resolved internally. But more important are the recurring themes in SetSchedule's negative reviews. These are invaluable insights into where our service might be lacking and how to improve. 
Respond to negative reviews
Whether a review is good or bad, behind that review is a person who took time out of their day to write about your company. SetSchedule remains grateful for all reviews – the good, the bad and the ugly. One predominant way we show this gratitude is by responding to each and every review. Above all else, reviews should be treated as business indicators – indicating what you are doing right and what you are doing wrong. Social media has brought the power to receive instantaneous customer feedback and if responded to with gratitude first and foremost, this feedback can be harnessed to boost your business to new heights. 
Evolve from your negative reviews
The final step in SetSchedule's approach to negative reviews is to evolve. I just explained how reviews function as roadmaps guiding your business on a path to success. Now it's up to you to incorporate those reviews into your business model. Once you identify patterns in your negative reviews, you next have to plan how to overcome these points of friction. Do your employees need more training? Do you need to invest in infrastructure? Do you need to modify the service you offer? Growth only occurs in a state of discomfort so it's up to you to use your reviews like a roadmap and pilot your business accordingly.
Bonus Tip:
Research is showing that more positive reviews are appearing online. Meaning online forums are becoming less a place to complain and more a place to recommend businesses. However, consumers are still more likely to leave a review after a negative experience than a positive one. This means it is increasingly important that you remember to ask your happy customers to leave reviews too. What's more, it is important to follow up with those customers and encourage them to leave those glowing testimonials. Subscribe to YouTube.com/setschedule for more videos on how to handle negative reviews and stay positive in the face of rejection. To learn more, CLICK HERE to read an article from Follow Up Boss on the importance of reviews for generating new business!
SetSchedule's newest release introduces exciting new features!
Referral Radar: Added "Search this Area" to help navigate the Referral Radar easier by loading leads in specific areas. Simply move your map to the desired territory and click "Search this Area" a new list of leads will populate.
Refer a Colleague: Know a colleague that will benefit from using the SetSchedule ecosystem? Add their name, number, and email address and they'll receive an invite to join the platform.
Opportunity Details Screen: We have replaced the street view on the opportunity detail screen, with a map view of the opportunity instead. You can still view the opportunity's street view by clicking the button on the bottom right of the view.
Promotional Code Message: You will now see a message when a promotional code is used on the platform.
No Internet Connection Screen (iOS Only): A new screen will appear when you attempt to access the mobile application without having internet access. A function to attempt to retry to log in is included on the screen.,
Feel free to update and review the product.
Join us for our upcoming educational webinars and learn how to better use the SetSchedule app! Click on the links within the calendar to reserve your place today!

 Irvine, CA (August 28, 2019) – As a thought leader in the tech industry, SetSchedule Chief Operating Officer Udi Dorner will discuss the company's success with CRM systems and other business support software at the 2019 Refresh conference on September 4-5.
Refresh is Freshworks' very own global user conference, held to build a community of customers, thought-leaders, industry peers, and inspirational influencers, to support and celebrate the evolution of the CX industry. This year, the conference will be held at the Aria, Las Vegas.
Join us for our upcoming educational webinars and learn how to better use the SetSchedule app!
Click on the links within the calendar to reserve your place today!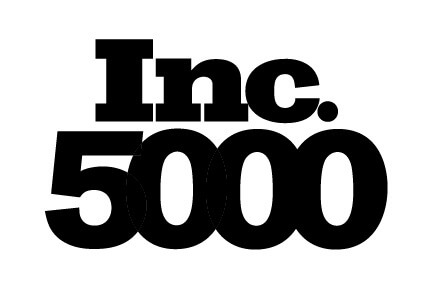 Irvine, CA (August 13, 2019) – SetSchedule has been named by Inc.
magazine among the 5000 fastest-growing companies in the U.S., ranking the company 196 in its annual Inc. 5000 list.
The Inc. 5000 recognizes notable companies who are growing in size and revenue. Past nominees include Intuit, Zappos, Under Armour, Microsoft, Jamba Juice, Timberland, Clif Bar, Pandora, Patagonia, Oracle, and other high-profile businesses. SetSchedule was chosen, in part, due to its extraordinary revenue growth over the past three years.
Not only have the companies on the 2019 Inc. 5000 been very competitive within their markets, but the list as a whole shows staggering growth compared with prior lists. The 2019 Inc. 5000 achieved an astounding three-year average growth of 454%, and a median rate of 157%. The Inc. 5000's aggregate revenue was $237.7 billion in 2018, accounting for 1,216,308 jobs over the past three years.
"Since we launched, we knew that we wanted SetSchedule to expand into the revolutionary real estate marketplace that it is today," said SetSchedule CEO Roy Dekel. "We now have a presence across the country, several innovative apps and other tech tools to bring our full capabilities to realtors on the go, and an unrivaled network of agents and home shoppers, and no plans to slow our growth!"
SetSchedule has brought real estate and technological expertise together to produce the most trustworthy, comprehensive real estate technology solutions platform for the real estate market to date. The company's best-in-class open marketplace products feature popular real estate companies, data analytics and AI technologies to assist real estate agents, brokers, and teams grow their business.
The annual Inc. 5000 event honoring the companies on the list will be held October 10-12, 2019, at the JW Marriott Desert Ridge Resort and Spa in Phoenix, Arizona. Complete results of the Inc. 5000 can be found at www.inc.com/inc5000.
***
SetSchedule is the technology innovator revolutionizing the real-estate business and data services. The company's multi-patented agnostic leads marketplace and SAAS products suite, leverage AI-powered predictive data, trend insights, and automated marketing software tools to deliver better business efficiency to agents, teams, brokers, franchises and industry verticals. Learn more at setschedule.com.
Media Contact:
Caitlin Coakley Beckner
100 Spectrum Center Drive
9th Floor, Irvine, CA 92618
888-222-0011
media@setschedule.com
SetSchedule.com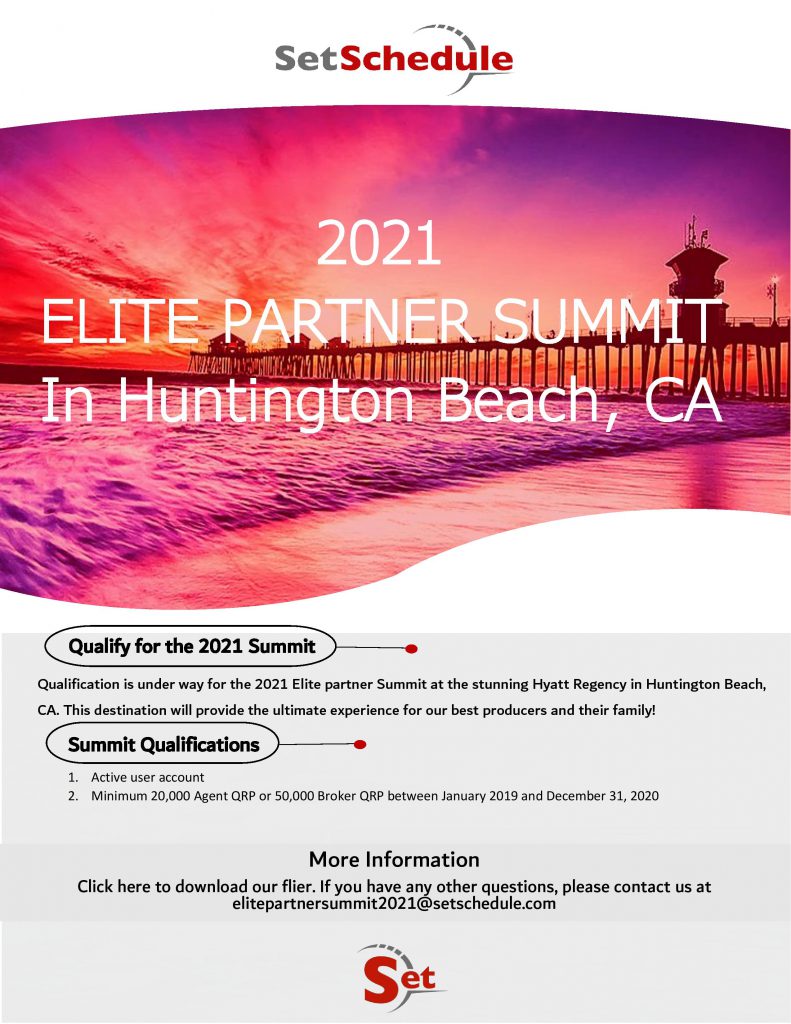 Join us for our upcoming educational webinars and learn how to better use the SetSchedule app!