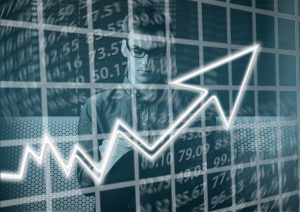 In the last few weeks Coronavirus (COVID-19) has emerged and been escalated to an international pandemic according to the World Health Organization (WHO). Industries are being impacted, including real estate as professionals are rethinking common business practices like open houses and friendly handshakes as these might exacerbate the situation. However, we should always remember that it is darkest just before dawn. Times of chaos provide opportunities for innovation and this is true for real estate as well! While experts predict there will be some decrease in buyer interest, they are also predicting that low interest rates will provide the means to homeownership for more people which could very well offset the expected decline. There are also innovative ways that real estate transactions can be completed virtually so you and your family can buy or sell without any undue risk. To that end, we've collected here a breakdown of what you need to know about how COVID-19 is affecting real estate and how real estate agents are overcoming these challenges for their clients who have determined now is the time for them to buy or sell! How will Coronavirus impact the 2020 spring real estate market?
The most notable impact of COVID-19 on the real estate market is an expected marked decrease in interest being expressed by both homeowners wanting to sell and buyers wishing to purchase. Given that purchasing and selling real estate are huge financial commitments, many people are opting to wait to see how the spread of the virus and its impact on the economy will play out before initiating a real estate transaction. However, this isn't true for everyone. Times of uncertainty often still necessitate moves so there will be people needing to buy or sell. While the number of prospects might be lower, chances are these prospects will be more serious with urgent needs. The other good news is many agents are reporting seeing greater activity and interest in lower cost properties because the low interest rates are making homeownership attainable for people who previously couldn't purchase.
What is the impact of COVID-19 on homeowners?
This week the Federal Deposit Insurance Corporation (FDIC)

released guidelines

and recommendations for financial institutions. Specifically, regulatory agencies are encouraging all financial institutions to work directly with customers impacted by the Coronavirus to help meet their needs. This help could take the form of waived late fees for missed credit card or loan payments or waived early withdrawal penalties for people out of work who need to access money currently locked into a Certificate of Deposit (CD). If your financial circumstances are being affected by COVID-19, the FDIC also encourages you to reach out to your banking institutions for assistance as they will hopefully have various tools or strategies for ensuring financial stability during the uncertain times. Additionally, if you do have interest in buying or selling, it is worth reaching out to a local expert real estate agent in your area who can discuss your options and guide you through the transaction. If you don't know a local qualified agent,

SetSchedule

can always help!
How is the real estate business responding to COVID-19 concerns?
Many real estate agents are finding that it is possible to stay successful in real estate, as long as you're willing to make a few adjustments in sales and marketing techniques. Here are some of the ways they are innovating real estate:

Create video tours of properties rather than hosting open houses or showing properties in person. These can be recorded prior to a prospect inquiry or you can also conduct them live. By broadcasting live from the listing, you allow the buyers to ask questions and get real time feedback from you while minimizing unnecessary risk. Additionally, consider investing in 3D virtual walk-throughs for your listings so prospective buyers can view homes from the convenience of their computer or smartphone. You could also hold virtual viewings on social media platforms to make it more of an event.

Increase efforts to conduct online marketing campaigns. If you haven't started modernizing your marketing to include online resources, now is the time to start. Invest in professional photography of your listings and writing effective descriptions of listings to help generate interest. Also, start building your social media presence by creating content and building a following on sites like Facebook and LinkedIn. For prospecting, utilize email marketing campaigns and landing pages that will help you capture prospective buyers and sellers who show interest online. Lastly, get in touch with past clients and ask if they would consider writing a review on your website or Yelp business page if they haven't already as testimonials will help build trust.

Engage in content marketing once you have started building your online presence. For this, you will identify popular sites that are willing to feature your content for marketing purposes. Your content can take the form of long-form articles, listicles, infographics, podcasts and so forth. Essentially content in this context refers to any type of messaging you produce in order to communicate to clients and prospective clients.

Invest in e-signing software so that clients can review and sign documents in real time without having to meet face-to-face.

Avoid shaking hands and opt for elbow bumps. If a client or prospect attempts to shake your hand, decline politely and explain why you are suspending handshaking for now.
Coronavirus has definitely injected uncertainty into the economy and collective consciousness. Importantly, you should refrain from becoming overwhelmed by panic or concern and instead take common sense measures to safeguard against unnecessary risk. The silver lining for real estate is that people will still need to buy and sell as this situation progresses so those who do reach out are likely to be way more serious and in need of speedy transactions than the average prospect. By implementing a few minor changes and incorporating technology into your business practices, you will be able to weather this time of uncertainty and maintain your success.