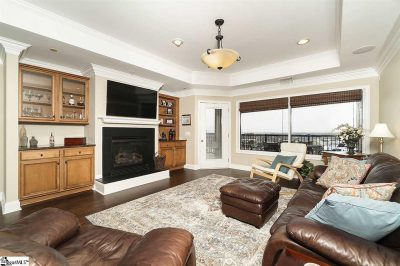 Virtual reality has gotten a lot of attention in every industry and is increasingly being adopted in the real estate industry, especially in the form of virtual walkthroughs. Virtual walkthroughs are becoming an effective tool for real estate agents, particularly in the current climate of Coronavirus concerns. If you don't know anything about virtual walkthroughs, don't worry. We've collected here a breakdown of the technology as well as some suggestions for ways you can implement this technology in your own real estate business. What is a virtual walkthrough? Virtual walkthroughs are computer simulations or recreations of a physical space in a digital form, usually created using sequences of videos or still images. Music, sound, text, and other effects are often added to enhance the experience for the end-user and these can generally be streamed on most computers, mobile devices, and tablets. There are several companies that offer this software online so you can easily upload your own pictures and add multimedia effects to create your own custom virtual walkthrough. Additionally, there are also companies that you can hire to take pictures and subsequently create the walkthrough. What are the benefits of virtual walkthroughs? Virtual walkthroughs are used by all industries, but they can be particularly useful in real estate. In today's on-demand climate, virtual walkthroughs offer prospective buyers the opportunity to easily view your listing any time of day or night from any computer or mobile device. Here's how this benefits your business:
Minimize risks of spreading illness or diseases like Coronavirus

Allow prospective buyers to tour the house and comment honestly without concern about hurting the feelings of the homeowners or real estate agents. Additionally, they can tour the property at their own pace and revisit as many times as they like without having to inconvenience you the agent or the homeowner.

Increased serious engagement with prospective buyers. As opposed to still images and static text descriptions, virtual tours will more readily capture audiences' attention. Multimedia effects can further capture their attention by making it a more immersive experience, helping them imagine their own family residing at that home.

Saves you and the homeowners time and effort because you won't have to ready the house or drive over yourself every time someone wants to view the property. Tire kickers can utilize virtual tours instead of visiting open houses or showings, so the people who do reach out for showings after completing a virtual walkthrough will tend to be more serious about buying.

Increased search engine optimization (SEO). By providing virtual tours, you provide your audience with more things to do and see on your website, which means they are likely to spend more time on the site than sites lacking virtual walkthroughs. The more time people spend on your site the better as this will elevate your page in search results.
What do I do with my virtual walkthrough? So maybe you saw the light and decided to procure a virtual tour. What now? Here are some examples of ways that you can utilize a residential virtual walkthrough:
Upload to the MLS. Most MLS's will have a field to enter a URL for a virtual walkthrough. Once uploaded to your MLS, sites like Zillow and Trulia will likely pull this from the MLS listing and offer it on their sites.

Embed the tour on your website. Every real estate agent should have a website that includes content for your audience. Virtual walkthroughs act as great content for prospective buyers as this will likely result in increased attention on your listing. Virtual walkthroughs are also great content for prospective sellers because it shows them an example of the way you will market their property if they opt to list with you.

Share the virtual walkthroughs with your clients and prospective clients and colleagues via social media. You can also include virtual walkthroughs in email and SMS marketing campaigns.
Technology has changed the real estate industry in many ways in the past few years. While some agents are fearful or resistant to change, smart real estate professionals recognize that they must stay on the cutting edge of technology to remain relevant. One way to do this is with virtual walkthroughs which are increasingly becoming the norm.