Viewing posts categorised under: Advice For Pros
Viewing posts from: November 2000
In an industry where face-to-face interaction is crucial, how are real estate professionals expected to keep their businesses running efficiently while also maintaining a healthy social distance? During these times of uncertainty and isolation, workers across the world are learning to adapt to a new way of life. However, people will always need homes, so luckily the world will always need real estate professionals. Here are some tips to help you stay competitive in the real estate industry while staying safe, healthy, and productive.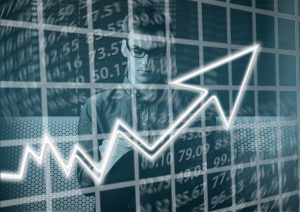 In the last few weeks Coronavirus (COVID-19) has emerged and been escalated to an international pandemic according to the World Health Organization (WHO). Industries are being impacted, including real estate as professionals are rethinking common business practices like open houses and friendly handshakes as these might exacerbate the situation. However, we should always remember that it is darkest just before dawn. Times of chaos provide opportunities for innovation and this is true for real estate as well! While experts predict there will be some decrease in buyer interest, they are also predicting that low interest rates will provide the means to homeownership for more people which could very well offset the expected decline. There are also innovative ways that real estate transactions can be completed virtually so you and your family can buy or sell without any undue risk. To that end, we've collected here a breakdown of what you need to know about how COVID-19 is affecting real estate and how real estate agents are overcoming these challenges for their clients who have determined now is the time for them to buy or sell!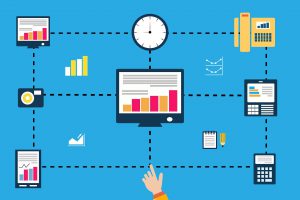 For successful agents, real estate is a full time job with many moving parts. Between fielding referrals, drumming up new business and overseeing compliance on various transactions, time quickly becomes scarce. Luckily the tech industry has taken notice of this and stepped in with countless solutions for agents to maximize their time. Below we have compiled a list of 5 types of tech for real estate agents that you can harness to boost your efficiency.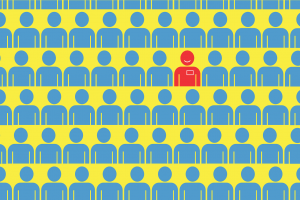 Working with online real estate leads is tough. You make hundreds of calls to people who don't know you and who may or may not have a viable interest in doing a real estate transaction. Sometimes they don't answer or hang up on you, sometimes they're having a bad day and they take it out on you. Regardless, studies consistently show that people are starting their home buying or selling journey with an online search. So what does this mean for you? It means online home seller leads and online home buyers leads are accounting for a growing number of real estate transactions. Maybe the problem isn't the leads then, and maybe the problem is with the way you are working your online real estate leads. Below are 5 tips we've put together to help you gain better traction and close more deals with online real estate leads.
Irvine, CA (March 4, 2020) SetSchedule announces their 2021 Elite Partner Summit for all qualifying partners. Qualification is based on the number of qualifying revenue points (QRP) earned between January 2019 – December 2020. Real estate agents and teams currently partnered with SetSchedule earn qualifying points through membership dues, closing transactions and utilizing the full suite of SetSchedule SaaS software. SetSchedule is proud to share that they currently have several agents and teams that are on track to qualify.
Posting a job ad requires spending money to advertise for people you already know or you will through your employee or colleague's network. Here is a summary of how you can leverage employee referrals and boost hiring efforts with the help of coworkers.
Employee Referral – What it means?
When an existing employee or a partner recommends a candidate, then this process is known as an employee referral. Generally, preferred candidates don't require the traditional application process; rather of replying to an interesting job offer ad, the candidate's resume will be submitted on their behalf by someone who is connected or part of the company. After this, the hiring team determines whether they are good to fit the company and follow the same practices as with the rest of the candidates: which is done by reviewing their resume and professional background., evaluating their performance on role-specific assessments and by conducting interviews with them.
The advantages of having a referral program are well known because they are one of the best ways for searching high-quality candidates at low-cost especially for startups, for which they work as building blocks. But, ironically, with the growth of a company, the recruitment of employees also grows while the referrals drop off, which is why asking for recommendations is not as simple as sharing an update in the office. All of a sudden, now it requires a process and facing a ride in admin association, scaling businesses often look for external recruiters instead at a certain cost. This the reason for which we developed the SetSchedule Referral Radar.
SetSchedule Referrals is an advanced referral that gives the benefit of employee referral programs back into the radar thus turning your entire workforce into a recruiting machine to take care of all the admin.
Firstly let's see how to set up a successful employee referral program :
Choose when you should ask for referrals 
Come to a decision when you would like to use a referral program for finding qualified candidates. Whether it's at the beginning of the hiring process or go with traditional recruiting methods like job ads. Whether to use them for every open role or only for specific positions?
These questions become easier to answer once the hiring goals are set. It's also important to consider the process of hiring for a specified role. if the recruitment of candidates is faster than usual then opting for referrals right away is the best choice since it reduces the overall time for hire.
Teams are a growing trend according to the National Association of Realtors, as 26% of realtors belong to a team. Deciding whether or not to join a team or work solo is one of the most important decisions a new agent can make when starting their real estate career. Working as part of a team provides support while you develop your book of business, although it will require you forfeiting a portion of your commissions to your team. There are additional pros and cons to working on real estate teams which we explore below so you can determine if working on a team is the best decision for you.
By: Matt Keramat
In the years that I've been in sales, I've closed hundreds of deals and helped manage a sales floor of dozens. I've been described as a hunter and a closer, but I prefer to think of myself as a consultant. I connect with people from all over the country and discuss their wants and needs, and then I offer my product as a tool for helping those people achieve their goals. This is where my passion emerges from – the people. Read on to learn how the human element of sales has impacted my sales style from first contact until closed deal.