Viewing posts categorised under: Advice For Pros
Viewing posts from: November 2000
Home Ownership as described by the layman is a single expense I.e., the purchasing price of the property. However, in terms of cost, home ownership consists of several types of expenses. Many of these expenses can be overlooked while calculating your home shopping budget, leading some to get in over their heads. Here are some of those easy-to-overlook expenses:
Rise in housing prices can be due to two scenarios:
When the fundamental economy of a given location has gone through a change.
Or, a speculative bubble wherein investors buy at a high price to be able to sell at a higher price later.
Therefore in order to know the market predictions one needs to look into certain factors which are mentioned as below:
Co-working space is a newly coined form of a business model emerging in real state space across the world. It is addressed by several other names like on-demand workplaces, shared offices, etc. This workspace model has gained rapid importance due to spiraling real estate costs. It is also very effective for companies who do not assign themselves to any long term lease obligations and instead proceed to have a flexible cost structure. Some of the trends of shared offices are mentioned below:
Contributed by: Kam Vince
Many prospects you will be calling for the first time you'll have received because they made some sort of actionable request online. Whether that is clicking on a home to get more info about it, inputting their address to get a professional price analysis, or selecting a handful of homes in an area they like.  Most of the leads are either looking for specific information to make an educated decision in the near future, gathering general information for a planned future move, or simply looking online out of pure curiosity. Regardless of the motivation, providing value to the prospect is one of the best ways to get them to eventually give you the one thing you're looking for…an interview.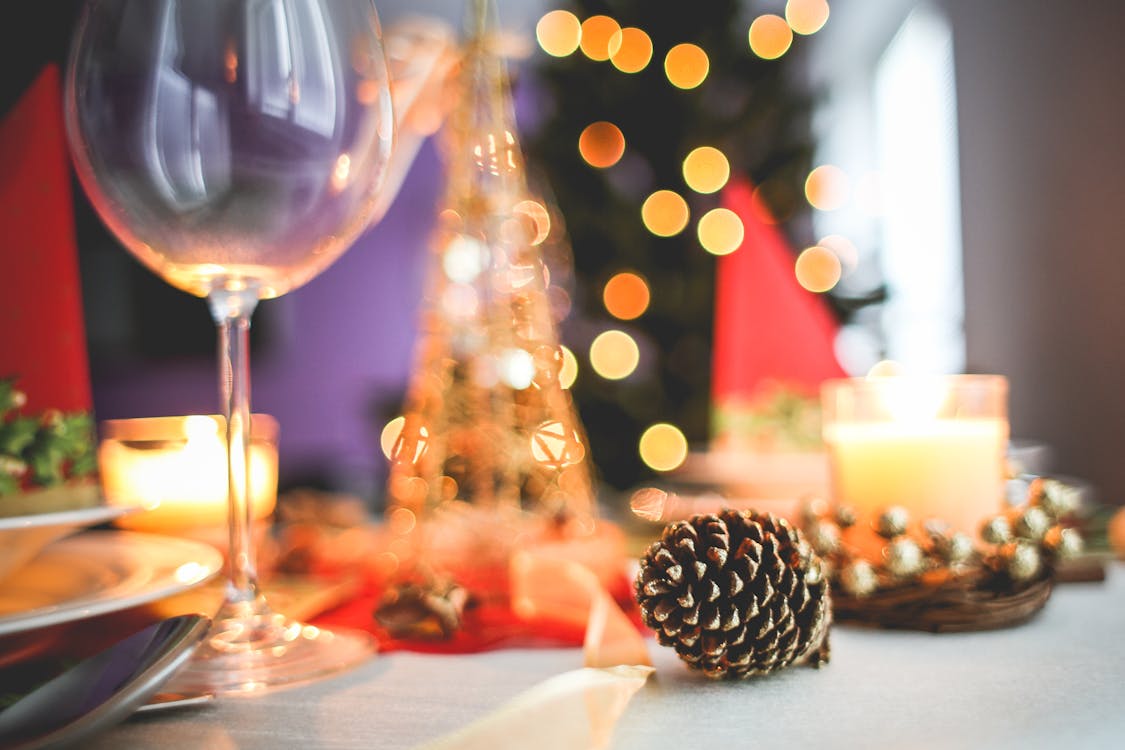 For real estate professionals, the holiday season is often slower than the rest of the year because many people opt to wait to buy or sell till after the holidays. While many Realtors respond to this by pulling back on marketing efforts, successful agents understand that the holidays present a great opportunity for marketing in a more personal manner. Specifically, real estate agents should use the holidays as a time to express gratitude to their current book of business and sphere of influence. A small token of appreciation will go a long way towards encouraging future referrals. Here are some ideas for giving thanks during the holidays.
Many realtors hate internet leads and will be quick to say they are worthless. Internet leads can be challenging, but there is no denying that the vast majority of home buyers and sellers will start their real estate journey with an internet search. As this becomes the new normal for real estate, more and more agents are jumping on the bandwagon to work internet leads. Like anything else, there are tricks for getting the most from your legwork. Here are some tips for finding your next transaction from an internet lead generation service.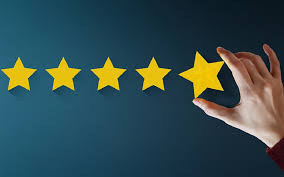 Word-of-mouth testimonials have served as meaningful sources of consumer engagement since the dawn of industry. What your customers say about your business to other people matters. This is possibly true now more than ever as advances in social media allow businesses to harness their online reputation to boost brand awareness, inspire customer loyalty and attract new consumers. At the same time, these same advances open potential vulnerabilities for a business when the review(s) in question prove unflattering. Research has shown that upwards of 90% of online consumers report avoiding a business after reading bad reviews. 
Obviously, in this day and age, anyone can comment at any time about anything on many social media platforms. There is something to be said about leaving an opinion in print. Despite the source, or credibility of the review, reviews can change the way you perceive a business. And since it is virtually impossible to be a successful company today without operating in the digital realm, at least in small part, your online reputation matters. Bad reviews can close a company's doors before they are even open and leave new established businesses vulnerable to consumer slowdowns. Being a technology and data company that services the real estate communities, SetSchedule is no stranger to the online review. Since SetSchedule's online presence inevitably impacts our consumer engagement, it is important that we take action toward a resolution. Below is SetSchedule's strategy of evaluating, responding to and evolving from negative reviews.
Evaluate the negative reviews
Bad reviews sting even the most seasoned business professionals. Objectively you understand that no one can please everyone, but nonetheless when faced with a bad review your instinct will often be to deflect (blame the customer for their bad experience), dismiss (I don't care what anyone says about my business) or wallow (ruminating on your perceived failure). None of these are helpful responses. Instead, try to remain empathetic yet detached when evaluating your reviews. Try to notice patterns in both your positive and your negative reviews, and let go of the outliers. There will always be extremes and isolated incidents which can be easily identified and resolved internally. But more important are the recurring themes in SetSchedule's negative reviews. These are invaluable insights into where our service might be lacking and how to improve. 
Respond to negative reviews
Whether a review is good or bad, behind that review is a person who took time out of their day to write about your company. SetSchedule remains grateful for all reviews – the good, the bad and the ugly. One predominant way we show this gratitude is by responding to each and every review. Above all else, reviews should be treated as business indicators – indicating what you are doing right and what you are doing wrong. Social media has brought the power to receive instantaneous customer feedback and if responded to with gratitude first and foremost, this feedback can be harnessed to boost your business to new heights. 
Evolve from your negative reviews
The final step in SetSchedule's approach to negative reviews is to evolve. I just explained how reviews function as roadmaps guiding your business on a path to success. Now it's up to you to incorporate those reviews into your business model. Once you identify patterns in your negative reviews, you next have to plan how to overcome these points of friction. Do your employees need more training? Do you need to invest in infrastructure? Do you need to modify the service you offer? Growth only occurs in a state of discomfort so it's up to you to use your reviews like a roadmap and pilot your business accordingly.
Bonus Tip:
Research is showing that more positive reviews are appearing online. Meaning online forums are becoming less a place to complain and more a place to recommend businesses. However, consumers are still more likely to leave a review after a negative experience than a positive one. This means it is increasingly important that you remember to ask your happy customers to leave reviews too. What's more, it is important to follow up with those customers and encourage them to leave those glowing testimonials. Subscribe to YouTube.com/setschedule for more videos on how to handle negative reviews and stay positive in the face of rejection. To learn more, CLICK HERE to read an article from Follow Up Boss on the importance of reviews for generating new business!
There are thousands of real estate agents working in every city and town of the country. All these realtors face stiff competition from each other, and they vie with each other to catch the attention of the buyers and sellers in their area. To stand out, it becomes very important for a realtor to create a unique identity and brand. Here are some tips to build your brand as a real estate agent in your housing market.
Develop your niche
You need to specialize in a particular field of real estate to gain popularity in your housing market. If you are an expert in selling luxury homes, make it known to all your prospects. Word gets around quickly, and you will find that you are able to attract large number of clients who need to sell their luxury properties. Just starting out and need to build that expertise? Remember that SetSchedule reviews the local market and can find luxury home leads for you.
Real estate is one field where being sociable and having good communication skills are essential. You need to come across well to create a good impression on everyone you meet, from your clients and leads to the contractors, brokers, lenders, and the builders. After all, your success depends upon the relationships you nurture and the connections you make in this industry. It becomes a little difficult if you happen to be an introvert. However, it is possible to scale heights of success as a realtor even if you are a shy person. Here is some advice for you to follow and keep in mind all the time.
Avoid networking events, focus on one on one meetings
Your work as a realtor involves meeting so many people and attending so many functions, events, and conferences that it may seem that you are not cut out for this profession as an introvert. If you are not talkative and outgoing, or if you feel uncomfortable in the company of lots of people, there's no need to torture yourself! Success in this industry depends upon your ability to build one-on-one relationships. Feel free to skip the networking events if you can't stand them – you can still develop strong relationships by meeting one individual at a time.
If you are a newbie or aspiring realtor, establishing yourself as an expert in the minds of your audience is necessary to build credibility. One way to showcase your real estate acumen and build a positive reputation is to start a blog and give useful and important information to your readers. However, starting a real estate blog and making it popular among readers and search engines is not an easy job. Here is a complete guide on how to start your real estate blog.
Find the right hosting platform
There are many hosting sites that can be used to host your WordPress blogging platform at a cheap price. Be sure to choose a host site that is optimized for viewing on mobile devices so that it's always accessible and to your audiences and loads quickly on all mobile devices. Start your search for blog host on Google and choose a company after examining its pros and cons. If you already have a website, it is easy to add a new page for your blogs on your domain.