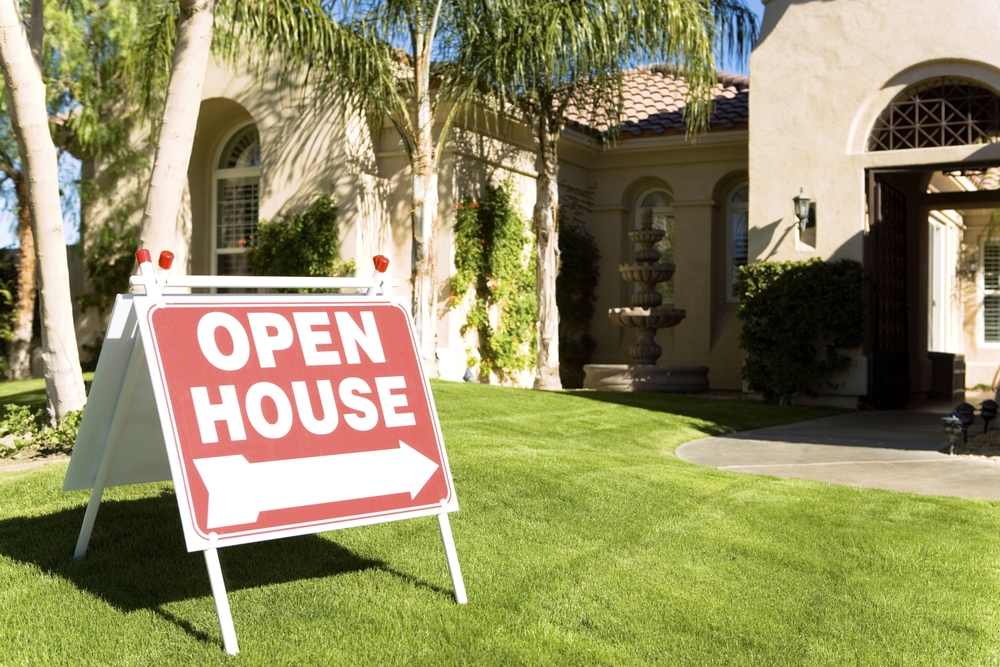 Open house signs are a common sight, especially on a beautiful spring day. While prospective home buyers often use open houses to shop around, they're just as often attended by curious neighbors and people out for home décor inspiration. So is an open house really worthwhile?
In a seller's market, an open house can seem superfluous. Especially in areas where houses are primarily being purchased by investors or flippers who are more interested in earning potential than the current state of the home, you may not think you need to host an open house.
The truth is, if you want to sell your house fast, it can be a smart strategy to host an open house on the day you first post your listing. Those who are in the market for a home will be excited by the prospect of the immediate gratification of being able to see your house in person.
People are rarely patient when they're shopping for a house, especially when it's a seller's market. They may have suffered the sting of having already placed several rejected bids on other houses. If they get the chance to see your house, and fall in love with it, they'll feel encouraged to put in a generous bid fast, before someone else beats them to it.
After all, even the best real estate listing photos pale in comparison to walking around a house and getting a feel for the layout, the yard, the neighborhood, and the life their family could have in your house.
Staging a Home to Sell
Open houses are the most successful when a house is well-staged and feels inviting to potential buyers. Beyond making sure that your home is clean and furnished in a stylish fashion, there are a few things to keep in mind when staging a home to sell:
-Put away personal items such as family photos, trophies, and toys. The idea is for your house to be a blank canvas onto which prospective buyers can project their dreams.
-Secure your jewelry and other valuables. Unfortunately, some dishonest people take advantage of open houses.
-Don't leave any paperwork in your office. Protect your privacy by ensuring your personal information isn't within easy view of open house guests.
-If you have pets, make arrangements for them to spend the afternoon with friends or at doggy daycare. It'll be safer and happier for them! If you have cats, the litterbox should be stowed away during the open house. Extra cleaning may also be needed to eliminate any pet-related odors.
-Make plans for yourself. Some agents prefer not to have the homeowner present for open houses. If this is the case for your showing, make plans for yourself. Go to a movie, run errands, visit your mom. Maybe even spend the day at the spa to reward yourself for all the hard work you did staging your home.
More Tips to Sell Your House Fast
An open house should highlight the features that make your home unique. When you stage your home, think about the favorite things you've always loved about it, and how you can make those stand out to potential buyers.
-If your home has a beautiful yard, make sure the curtains are open so buyers can look out onto it as they tour your home. Consider adding a few colorful flowering plants to give it an extra pop if your current landscaping isn't already in bloom.
-Baking a batch of cookies is an old open house trick, and it's a classic for a reason. This is an especially good tactic if your home has a great kitchen, as guests will be daydreaming about all the baking they could be doing.
-Do you have a cozy reading nook? Curate that sense of hygge with some throw pillows, soft blankets, and a stack of classic books.
-Sell your neighborhood as well. Although some prospective buyers know exactly what neighborhood they want to live in, others may still be undecided. A house is a place to live, and that living extends beyond the four walls and into the surrounding area. What parks, local businesses, and schools will buyers gain access to when they buy your home? Why is this where they should want to settle their family for the foreseeable future?
Do open houses sell homes? It can be easy to think they don't in today's digital world. But no 3D walking tour will ever replace the experience of actually walking into a house and realizing this is the one.