Viewing posts categorised under: Press Releases
Viewing posts from: November 2000
IRVINE, Calif.–(BUSINESS WIRE)–SetSchedule's Chief Human Resources Officer, Shayna Goldburg, announced new coronavirus precautions for the employees at its Irvine headquarters. SetSchedule has taken steps to encourage proactive behavior within the SetSchedule organization to ensure employees remain and stay healthy.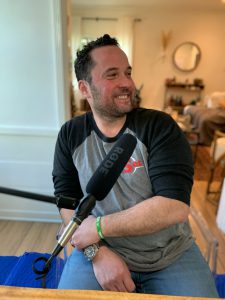 Irvine, CA (March 5, 2020) SetSchedule CEO, Roy Dekel, will be making his inaugural appearance on Startup to Storefront Podcast. Startup to Storefront, started in 2019, interviews entrepreneurs across various industries about the challenges of scaling their businesses. Specifically, they discuss transitioning your startup into retail or office space, including the ups and downs of commercial real estate development and how entrepreneurs overcome any obstacles. Roy will discuss the evolution of SetSchedule from a startup to the fifth fastest growing real estate company in the US, how his disruptive technology has enhanced the relationship between agent and client, and he teases the upcoming product offering this summer that will allow real estate and related professionals to benefit from a partnership with SetSchedule.
Irvine, CA (March 4, 2020) SetSchedule announces their 2021 Elite Partner Summit for all qualifying partners. Qualification is based on the number of qualifying revenue points (QRP) earned between January 2019 – December 2020. Real estate agents and teams currently partnered with SetSchedule earn qualifying points through membership dues, closing transactions and utilizing the full suite of SetSchedule SaaS software. SetSchedule is proud to share that they currently have several agents and teams that are on track to qualify.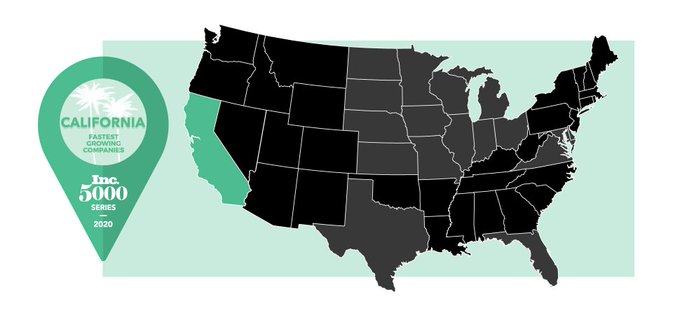 Inc. magazine today revealed that SetSchedule is #21 on its inaugural Inc. 5000 Series: California list, the most prestigious ranking of the fastest-growing California-based private companies. Born of the annual Inc. 5000 franchise, the regional list represents the most successful companies within California's most dynamic segment – its independent small businesses.

 Irvine, CA (August 28, 2019) – As a thought leader in the tech industry, SetSchedule Chief Operating Officer Udi Dorner will discuss the company's success with CRM systems and other business support software at the 2019 Refresh conference on September 4-5.
Refresh is Freshworks' very own global user conference, held to build a community of customers, thought-leaders, industry peers, and inspirational influencers, to support and celebrate the evolution of the CX industry. This year, the conference will be held at the Aria, Las Vegas.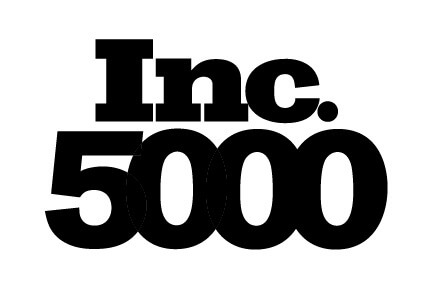 Irvine, CA (August 13, 2019) – SetSchedule has been named by Inc.
magazine among the 5000 fastest-growing companies in the U.S., ranking the company 196 in its annual Inc. 5000 list.
The Inc. 5000 recognizes notable companies who are growing in size and revenue. Past nominees include Intuit, Zappos, Under Armour, Microsoft, Jamba Juice, Timberland, Clif Bar, Pandora, Patagonia, Oracle, and other high-profile businesses. SetSchedule was chosen, in part, due to its extraordinary revenue growth over the past three years.
Not only have the companies on the 2019 Inc. 5000 been very competitive within their markets, but the list as a whole shows staggering growth compared with prior lists. The 2019 Inc. 5000 achieved an astounding three-year average growth of 454%, and a median rate of 157%. The Inc. 5000's aggregate revenue was $237.7 billion in 2018, accounting for 1,216,308 jobs over the past three years.
"Since we launched, we knew that we wanted SetSchedule to expand into the revolutionary real estate marketplace that it is today," said SetSchedule CEO Roy Dekel. "We now have a presence across the country, several innovative apps and other tech tools to bring our full capabilities to realtors on the go, and an unrivaled network of agents and home shoppers, and no plans to slow our growth!"
SetSchedule has brought real estate and technological expertise together to produce the most trustworthy, comprehensive real estate technology solutions platform for the real estate market to date. The company's best-in-class open marketplace products feature popular real estate companies, data analytics and AI technologies to assist real estate agents, brokers, and teams grow their business.
The annual Inc. 5000 event honoring the companies on the list will be held October 10-12, 2019, at the JW Marriott Desert Ridge Resort and Spa in Phoenix, Arizona. Complete results of the Inc. 5000 can be found at www.inc.com/inc5000.
***
SetSchedule is the technology innovator revolutionizing the real-estate business and data services. The company's multi-patented agnostic leads marketplace and SAAS products suite, leverage AI-powered predictive data, trend insights, and automated marketing software tools to deliver better business efficiency to agents, teams, brokers, franchises and industry verticals. Learn more at setschedule.com.
Media Contact:
Caitlin Coakley Beckner
100 Spectrum Center Drive
9th Floor, Irvine, CA 92618
888-222-0011
media@setschedule.com
SetSchedule.com
SetSchedule, a leading technology-based real estate marketing firm, today announced that it has partnered with Home Junction, a data applications company, to enhance its real estate insight products.
SetSchedule offers artificial intelligence-fueled products for home shoppers and real estate professionals, including the SetSchedulePro application, which matches real estate agents and buyers according to an algorithmic analysis of psychological traits and factors, and the SetValue property estimator, which aggregates multiple data sources to calculate accurate, up-to-date property valuations.
Through the partnership with Home Junction, a well-regarded and established provider of high-quality, deep-value real estate data, SetSchedule will augment its own algorithms and AI capabilities with new layers of data including:
Recent sales
Community information
Recent construction
Market trends
"This strategic partnership with Home Junction is an exciting new step which has helped SetSchedule provide more accurate information to our users and further the creation of an unbiased environment through machine and data learning," said Roy Dekel, CEO and founder of SetSchedule. "We want to consistently improve the data that we provide to our clients and this partnership allows us to do so in many ways. By using a plethora of providers, and offering full transparency into those data sources, we continuously supplement aggregated data and build upon it, creating a current and fruitful ecosystem between homeowners, buyers and agents."
These new sources will be available to homebuyers and real estate professionals alike through SetSchedule's multiple applications and web properties. The compilation of data from both companies, continually optimized through machine learning, further facilitates an ecosystem wherein shoppers and agents can access trustworthy information and connect with each other based on verified compatibility data.
"We are thrilled to have partnered with SetSchedule as we are impressed with their offerings, their personnel and culture and we expect great success in their future," said Ed Kim, Senior Vice President with Home Junction.
For more information about SetSchedule's innovative solutions and AI-powered predictive data, please visit www.setschedule.com. To learn more about Home Junction's impressive resources, visit www.homejunction.com.
About SetSchedule
SetSchedule is a first-of-its-kind technology-based real estate marketing firm that connects Realtors® with local homeowners, home buyers, and investors who are seeking to buy and sell properties. The company identifies potential sale properties before they even reach the market with its innovative, multi-patented matching engine that leverages AI-powered predictive data, insider market insights and automated marketing software tools. Founded in 2014, SetSchedule is based in Irvine, California. Learn more at setschedule.com.
About Home Junction
Based in San Diego, CA, Home Junction is a data technology company that specializes in real estate data and boundary licensing, custom websites created with WordPress real estate themes, WordPress real estate plugins and additional services. The company provides an extensive number of data layers on home sales, neighborhoods, schools, school attendance zones, demographics, home value estimates, geospatial boundaries and other information. The founders have more than 50 years of experience combined in data aggregation and real estate website development.
###

IRVINE, CALIF. (May 1, 2018) – SetSchedule, a leading technology-based real estate marketing firm, today announced that ATTOM Data Solutions, curator of the nation's premier multi-sourced property database, will provide property data to help power SetSchedule's multi-patented Referral Radar™ platform, which will also incorporate nationwide leads generated by foreclosure and off-market property website RealtyTrac.com, an ATTOM-powered consumer search portal.   

SetSchedule®, the revolutionary real estate marketplace that connects real estate agents with homeowners and buyers, today announced the launch of their mobile app, enabling real estate agents to receive valuable industry insights as well as qualified leads in the form of listing appointments. The AI-predictive learning interface is available on the SetSchedule desktop platform and agents can now download it directly to their iOS and Android devices.

One week, 4,000+ top-producing real estate agents, and all the newest innovation in the real estate sphere. SetSchedule, the award-winning real estate marketplace, will be taking a key role in the upcoming Inman Connect event, bringing their cutting-edge technology and knowledge to the flagship networking event for realtors.
SetSchedule has disrupted the traditional ways that real estate agents connect with homebuyers and sellers, and now they will be disrupting Inman – in the best way possible. By providing a sponsorship, speaking about innovation and technology in the real estate sphere, and other initiatives, SetSchedule will help make the week-long networking opportunity even more successful and valuable to real estate professionals.