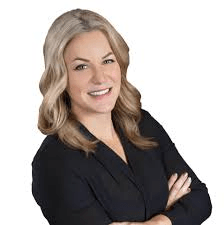 Experience: 6 years
Specializations: Buying, Selling, First Time Home Buyers, Contingency, Investments, Listing Consultation
Areas Served: Riverside Area, Menifee, Temecula, Murrieta, Canyon Lake, Romoland, Nuevo, Perris, Fallbrook, Winchester, Homeland, Wildomar, Lake Elsinore, Moreno Valley, Hemet, San Jacinto, Lakeview, French Valley
Q: What made you become interested in real estate?
A: I love helping people achieve one of the most complicated and exciting transactions of their lives. I am very professional, yet I make the process very smooth and easy for my clients. Whether you have bought/sold before or not, I am equipped to help you every step of the way. My favorite part of closing is gift day; it brings me such joy to be able to hand my clients keys and gifts. 
Q: What is the most interesting thing that happened during an open house you hosted?
A:   Entertainingly enough, I have had people tell me their whole life stories, bad and good at open houses. I guess I just give off that comforting and trusting feeling for people to open up to me. I always say, I am your Realtor, Comedian and Therapist all in one.
Q: What was your favorite moment in your career so far?
A:  When my clients cry tears of joy on closing day! It makes me so happy to be able to bring joy to my clients and their families and pets. Most of my clients don't ever think they can buy a home, or get out of a bad situation in their current home, so being able to bring them happiness and relief are definitely my favorite moments. 
Q: What do you wish you had known when you first got your real estate license?
A:   That it takes more time and patience than you ever anticipated. Not only for the agent but for my clients.  
Q: In what ways have you seen the real estate industry change since you started?
A:   A lot more social media, online, technologically advanced. Luckily, I have a great online presence, and I was already social media savvy and have a great reputation online and on all real estate platforms. 
Q: What's the most challenging part of your job?
A:  Other agents. Not everyone you deal with in a transaction is as trained and qualified as myself. I try to give other agents the benefit of the doubt when working with them and even try to help them with their side so it's smooth for the buyers and sellers. 
Q: If you could sum up being a real estate agent in five words or less, what would you say?
A:  Dedication to Patience and Humanity