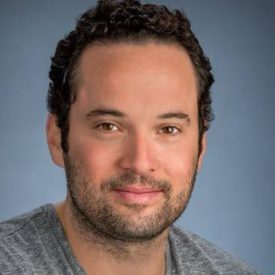 Roy Dekel is rapidly becoming one of the leading names in the Real Estate Industry as well as a prominent philanthropist. The Israeli-born entrepreneur, philanthropist and venture capitalist moved to California in 2002, having spent 5 years serving in the Israeli military. After enjoying success as the Director of Business Development at The Windows Company, Roy Dekel served as president for the DCH Home Development Company for 6 years. From there, the success continued in his role of CEO of the CA Merchant & Investment Group, developing new investment policies and honing his understanding and knowledge of the real estate industry.
Setschedule Success
After over a decade's worth of high profile experience at the very forefront of the business and real estate world, Roy Dekel founded and launched the ground-breaking Setschedule. Utilizing the very latest cutting-edge technology, Setschedule offers a unique tool connecting homeowners, buyers and real estate agents. The advanced tool, featuring a network of nearly 3000 real estate agents, revolutionizes the way home buyers and sellers can connect, creating an appointment management system that improves efficiency and ensures satisfaction by all parties. The first of its kind technology has allowed thousands of home purchases and sales to happen in a smooth, efficient and timely manner.
Roy Dekel – Philanthropist
However, it isn't all just work, work, work with Roy Dekel. Roy has always been a strong believer in supporting charities and has been using his success to help others. With strong ties to the local and Jewish communities, Roy Dekel is an energetic member of the Israeli American Council (IAC) and the American Technion Society (ATS). As a proud supporter of and donor to the American Technion Society, Roy has helped establish the Technion-Israel Institute as one of the world's leading science and technology universities, which as well as contributing to the success of the booming Israeli economy, has produced three Nobel Prize winners along the way.

The success at Setschedule as the first technology-based real estate exchange marketplace firm, has allowed Roy Dekel to boost his philanthropic interests even further. Even with heavy involvement in Larger than Life — L.A. Family, a group committed to enhancing the quality of life for children suffering from cancer or terminal illness, Roy set up the Setschedule Cares Foundation. The Setschedule Cares Foundation which Roy set up to donate to charities through employee matching and volunteer time, has donated over $30,000 in just the last year alone. Having started with annual employee beach clean-ups, Setschedule now plans to raise $1.5 million by Summer 2020 to be distributed amongst over 19,000 charities.
The belief and support of the community is something that Roy Dekel inspires and encourages in all his Setschedule employees, promoting a culture of, activism, giving and community connection at every opportunity.
Changing Lives
The long-standing dedication as a donor, activist and member of so many charitable organizations has earned Roy Dekel the deserved reputation as a trusted and selfless community leader. Continually striving to improve the quality of life in others and the opportunities available to them, Roy Dekel's commitment to giving and strong leadership, continues to change more and more lives for the better.