Modern elements have always been attractive. Glass. Steel. Clean lines. Homebuyers like the appeal of modern living, because of the clean, unfettered, uncluttered, and design-driven appearance. When first considering modern updates, it might be best to select one room to start with in your journey towards modernity. Here, we will begin with designing a living room. A living room is an excellent place to start with any type of updates, because you probably spend a lot of time in the space. You might also entertain in the space, so naturally your design style can be tested on guests. You will be able to gauge the reaction of your guests right away to see if they gasp – either in awe of your decorating style or out of disapproval. Either way, modernizing a space is a first-step not only to updating a tired-out look, but also is a mark of your own maturity. Modernity takes courage.
Design with Simplicity NOT Severity
Before you begin redesigning, decide on the elements of the living room that you want to update. Start with the design in mind. With modern elegance; less is more. Reduce clutter. Decide how you want to use color. Consider the artistic elements. Don't go overboard. And remember to consider the use of tension in the room. Some people are not comfortable with modern-elements, because if not done correctly; the space can feel severe and unapproachable. This is your living room. The vibe that you are trying to create should be present in every design decision.
Choose Your Color
Consider painting first. All design elements should align cohesively with the color you choose. Even if you decide on one wall to update with color; paint well. It would be better to hire a professional to paint one wall well as opposed to sloppy paint on all walls. Painting is hard. AND if you are going to paint with a dark color; the base of the color is clear – not white. So be careful. A fresh coat of paint can create a milestone towards dramatically improving a tired space.
Pick Your Focal Point
Before you design the rest of the room; establish a focal point. This could include a fireplace, large picture window, or a fabulous art piece.
Furnish Your Space
Furniture decisions are complex. With modern design, you need to balance comfort with the look and feel of modernity. Before you shop; collect ideas. Know what YOU really like; because the bottom line in modern design is that the look that you want to design, maintain, and sustain is consistently considered. You should like it. The furniture should last. Make a list of items that need to be updated. Browse online first. Plan your shop based on your collected design images. Stay true to form. Stay true to yourself. Sit on the furniture to ensure quality and comfort. Select items that work with your design idea and replace as your eye allows.
Stick With Your Budget
It is so easy to let your shopping get out of hand. Know your budget. Stick with your budget. Modernity is simple. Choose one piece that you love. Buy that piece. If your budget only allows one purchase; select quality and sustainability. Modern living is as much about maturity. Sometimes this means that you select one item, because it is the best. The memories of your steely clean furniture purchase are as golden as the memories that are created celebrating in the design, because you will cherish everything about the piece. Design your space; live in the space; and create memories in the space. This is modern living at its best. Here are some modern living rooms below that we love. We hope that enjoy them, too.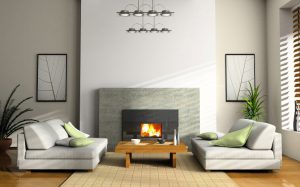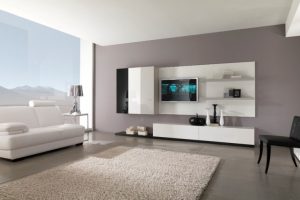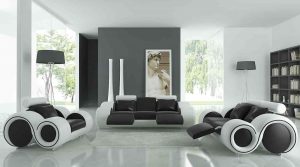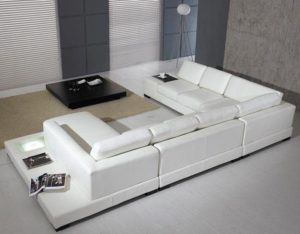 Contributed by James Link