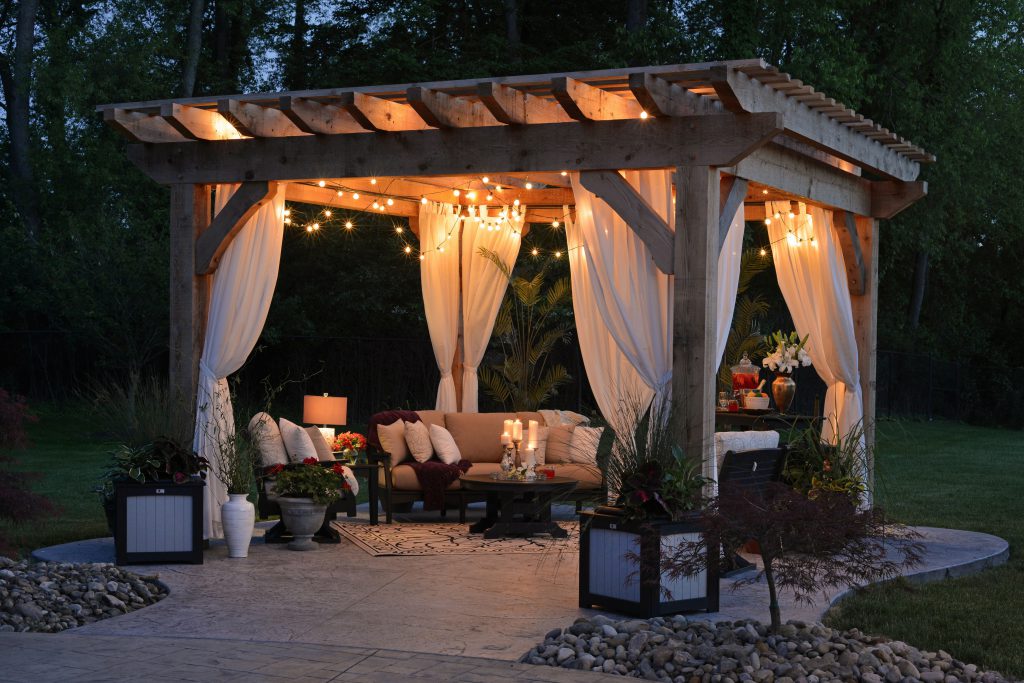 As May rolls around, it's time to say goodbye to spring and hello to summer! This means preparing yourself - and your home - for the warmer weather. With the changing seasons, there may be a few things you can do around the house to save time, money, and the hassle of last-minute fixes, especially if you live in a climate with extreme seasonal weather changes. Here are a few things you can do to prep so you can enjoy the summer fun as it comes:
Service your air conditioner
The last thing you want on a blistering hot summer day is for your air conditioning unit to fail you. Avoid the risk and double-check that all systems are ready to go with your HVAC unit before it gets too hot. It's also a good idea to replace the air filter before you start using the air conditioning every day. The filter could have easily become a little mildewy during the cold winter months. Luckily, replacing your air filter is cheap and easy for most units.
Check window and door sealing
On the topic of keeping your home cool and fresh, now is the time to check weather sealing on your doors and windows. Not only will this keep the cool air from escaping through exterior gaps but will help keep your electricity bills low, as your A/C unit won't have to work as hard to regulate the temperature. Making sure all exterior doors and window frames are sealed for the weather will also prevent summer pests from creeping inside; add a fresh layer of caulk if your doors and windows only need a little attention.
Prevent unwanted bugs
Making sure your exterior windows and doors are sealed for the weather is one way to defend your home against unwanted bugs and pests from escaping the summer heat. Using preventative measures will help you stay ahead of summer bugs. Instead of hiring an exterminator, consider purchasing an at-home bug spray kit that will build a barrier against insects and other small pests for a fraction of the price.
Check your attic and basement
If you have an attic, basement, or both, now is the time to check for any problems that may have arisen during the cold winter season. If you live in an area with freezing temperatures, small animals may seek shelter in your warm attic or basement to get out of the cold. If you had any of these surprise guests over the past few months, be sure to dispose of any animal droppings, as they can contribute to poor air quality and can cause respiratory problems. Next, seal any holes that small animals may have used to get in.
Be sure to wear a mask or face covering when checking for other issues in your basement or attic. Mildew and mold are likely if you experienced any leaks with the wet winter weather. Make sure you get rid of all mold spores that may have grown near air vents to prevent future spreading throughout your house. If you find a lot of mold or mildew, it may be time to hire a professional.
Clean your gutters
Winter storms may have caused your gutters to fill with water, leaves, and debris, especially if you have a lot of leafy trees around your home. Prevent any leaks or roof damage by clearing out gutters and downspouts at least once per year. If your gutters are more than one story tall, consider hiring a professional to avoid risking injury to yourself. If you're able to take care of this chore on your own, be sure to use reliable equipment like a sturdy ladder and thick gloves.
Remember: Summer is peak for real estate!
If you've been considering looking for your next dream home, now is the time! According to Quicken Loans, the best time of year to buy a house is in the summertime. If you think about it, this makes a lot of sense. People are much more willing to be out-and-about visiting open houses and are more likely to schedule to see a home in the warm summer months as opposed to harshing the cold winter weather. Plus, since kids aren't in school, it's much easier to transition to a new neighborhood or area without the stress of transferring schools or managing a move with a busy school schedule. In addition to summer quickly approaching is the transition back into normal life as the COVID-19 pandemic begins to resolve and states plan to reopen. Open houses will become more prevalent as people try to spend time out-and-about. All your favorite gardening and home improvement stores will be reopening just in time to start a big project to get your house ready to sell.
As winter fades away and summer temps start to rise, now is the time to get your house chores out of the way so you can enjoy a summer of fun!