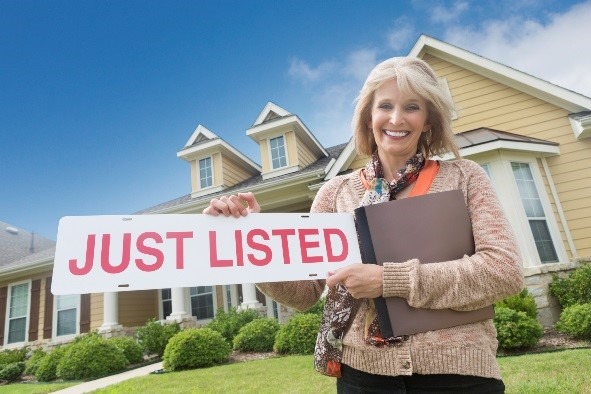 This blog is particularly meaningful to me, because as the contributor of this blog, my family has been in Real Estate for more than 50 years combined, starting in New York State and extending to the West Coast. My family has owned their own real estate company and trained agents to be top-sellers in these regions. Their livelihood has been based on the factors mentioned in this blog. Let's start by reviewing the following questions to determine if you identify with these qualities to get you started in this exciting and sometimes tumultuous career.
Are you able to hustle in your work?

Do you thrive on competition and high energy?

Are you able to cope with high levels of ambiguity and anxiety?

Are you able to handle being on unstable, commission-only, sales-based income?

Do you thrive on providing excellent customer service?

Are you willing to conduct research and become familiar with property listings in the inventory?

Are you able to cope with all types of personalities?

Do you cope well under pressure?

Are you somewhat detail oriented?

Do you feel comfortable networking in different types of situations?
If you answered "yes" to at least eight out of the 10 of these questions, then becoming a real estate salesperson might be a good career for you. Moreover, if you are a seller, buyer, or investor, these are the qualities that you should look for when choosing a real estate agent. You should also realize that there are undesirable qualities in a real estate agent. These qualities include:
Lack of ambition

Low energy

Lack of sincerity

Dishonesty

Poor listening

Too much ego

Not knowing the inventory

Inability to change

High anxiety

Too much attention to detail
There are a lot of variables to a realtor's success. You have to pass certification exams and practice legally binding behaviors. High levels of honesty are needed to induce trust and credibility. Here are some additional qualities that you should consider as you think about becoming an agent or decide who your Realtor will be to entrust the sale or purchase of your next VERY big investment. Home buying is serious business.
Effective Realtors know the inventory. They research how much homes sold for, the flaws of the property, and conduct a comparative market analysis. This research will give you the edge in the sale, because buyers want someone who knows what they are doing. Cons Buyers,​ ​sellers​ ​and​ ​investors want to​ ​feel​ ​comfortable​ ​that​ their ​agent​ ​knows​ ​the​ ​market​ ​to​ ​lead​ them to​ ​the​ ​best​ ​outcome​ ​for​ the ​transaction.​ ​If​ ​you​ ​are​ ​not​ ​good​ ​at​ ​taking​ ​the​ ​time​ ​to​ ​find​ ​out​ ​one's situation and their goals, then being a real estate agent​ ​may​ ​not​ ​be​ ​a​ ​good​ ​career​ ​for​ ​you.​ ​As​ ​an​ ​agent,​ ​you​ ​need​ ​to​ ​know​ ​and​ ​understand​ ​this information because​ ​this​ ​will​​ ​enhance​ ​opportunities​ ​for​ ​your​ ​clients​ ​and​ ​customers.​ ​Going​ ​the​ ​extra mile​ ​for​ ​your​ ​customers​ ​will​ ​give​ ​you​ ​more​ ​leads.
Know how much homes in the area have sold for
As a Real Estate Agent, it is your job to know all of the ins-and-outs of the community and home prices in your area. There are a lot of associated legal risks associated with each sale. Cons This is someone's biggest purchase and, decision that they will make in their life. As a Realtor, you are trusted with a lot of money at stake. Are you someone that can be trusted to be able to handle this information and negotiate the best deal? If you don't feel comfortable with these types of details; you should think twice about becoming a Realtor.
Have a good relationship with other realtors
You have to be able to be able to develop a good rapport with others. You should have solid networking skills that will boost your relationships with other realtors. In the end, everyone needs to understand that real estate agents are supposed to be sound and trustworthy advocates for their customers and clients, as well as the industry. You have to be good with people and have the type of personality that people are able to engage with easily. You also need to be able to listen to what potential clients want in their new home, including the budget that they set. Networking, listening, and sound negotiation skills are paramount for success in this field. If you can, connect with a builder and establish a sales relationship that allows you to sell established inventory CONS When the market is good and everything is on the up-and-up, success comes more easily. However, there are a lot of factors that can dictate how well you do in this industry. Poor economic factors, high interest rates, and a limited inventory all impact when the right time is for entering this field. Look to the cyclical attributes of this industry and let your research help you decide if this is the right time to start selling.
In order to do well in ANY job, you must have a good work ethic. If you are dedicated to marketing the inventory and networking with others, this will be a huge advantage for you. This job is commission-based. In order to do well, it will take time and motivation to network with others, build up a clientele and establish your credibility. Cons If you do not have time to come up to speed or the patience to wait for commissions from sales that could take weeks or even months to close, this may not be the best type of career. Having a high level of resolve, maintaining an enduring sense of calm, and relying on your interpersonal fortitude are all assets that should be developed to help you sell, sell, sell. Contributor James Link