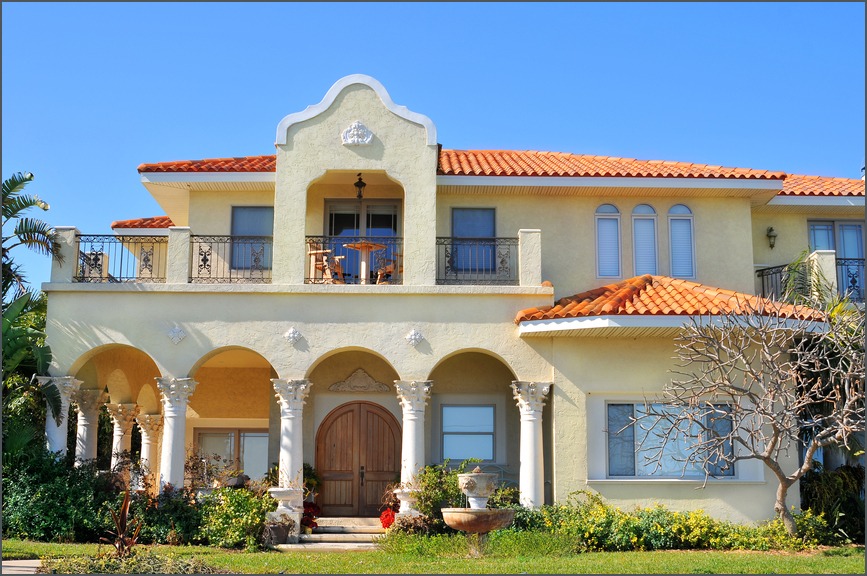 Data about May home sales and prices suggest that the market is continuing to gain momentum. More houses are being sold, and more quickly, than previous months in all regions except the Midwest. Overall, the pace of total existing-home sales was 2.7 percent higher from May 2016. 55 percent of those homes were on the market for less than a month - an average of 27 days, two days shorter than the April data suggested. However, the quick timeline of home sales hints at a potential long-term problem: Houses are being snapped up quickly as inventory remains tight. That high demand and lack of supply also continued to push sale prices higher - good news for those who already own, but a sign that homeownership is becoming less and less affordable for those who haven't yet gotten on the proverbial ladder. Havard's State of the Nation's Housing 2017 study illustrates the widening gap: The market's upswing comes as a welcome relief to those who saw their property values plummet during the Great Recession. Last month's median sale price was $252,800, 5.8 percent higher than May 2016. At the same time, however, new construction activity is still sluggish. The number of new housing projects started in May was down 5.5 percent over the month and 2.4 percent on the year. Multi-unit structures like apartment buildings fared even worse, as stats fell 9.8 percent.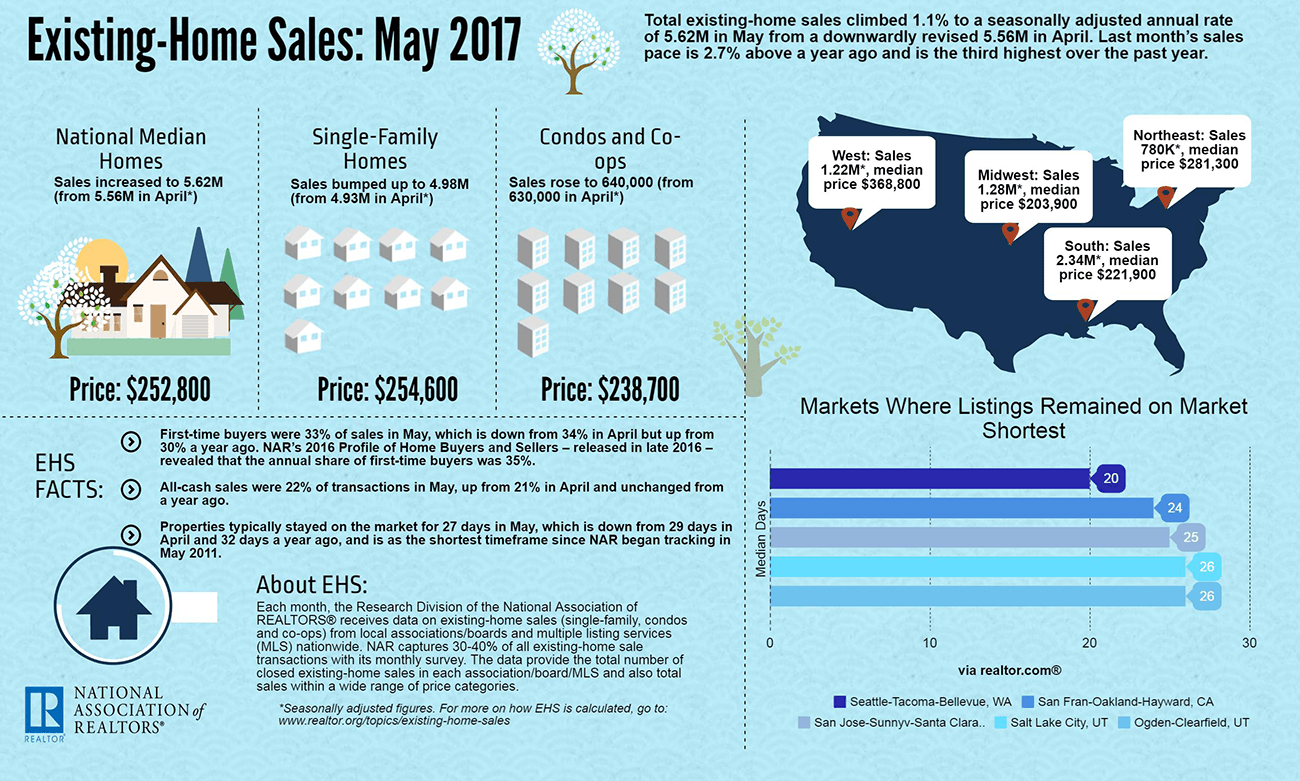 Source: The National Association of REALTORS®
This sustained lack of inventory continues to drive the prices of rent and single-family homes up, creating a sizable portion of the population who are struggling to afford housing and for whom homeownership is becoming more and more of a distant dream.
A
study
commissioned by the National Association of Realtors and released in early June suggests that the challenges will continue to worsen, forecasting that affordability will fall by an average of nearly 9 percentage points across all 75 major markets between 2016 and 2019, with approximately 5 million fewer households able to afford the local median-priced home by 2019. "Declining affordability needs to be addressed with policies enacted that ensure creditworthy young households and minority groups have the opportunity to own a home," concludes the press release.
The takeaway for renters who have been on the fence about buying a home: Act now. A knowledgeable real estate agent can help inform first-time buyers about their options, including neighborhoods that are more affordable, programs available for first-time buyers, and other ways to overcome the hurdles preventing them from buying.
Contributed by Caitlin Coakley Beckner
SetSchedule has changed the way real estate marketing is viewed, by changing the way REALTORS® access clients and listing appointments. SetSchedule is a "first of its' kind" exclusive membership based model that provides verified appointments, marketing tools, and elite invite-only networking events for its members. By blending new technologies, and thought processes with proven success methods SetSchedule had incurred record producing results unseen in the industry.