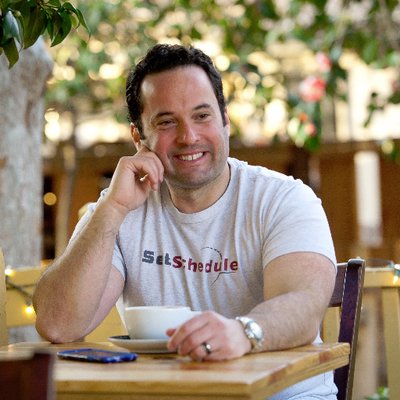 Every now and again you meet someone that changes your life forever. It could be anyone; a doctor, a teacher, a kindly neighbour, but many of us have been blessed to meet someone or had contact with someone that has a had a positive influence on our lives. For thousands of children with cancer or terminal illnesses Roy Dekel is a name they won't forget. Through his seemingly endless philanthropy and his untiring patronage of the charity Larger than Life – L.A. Family, thousands of kids and their parents have had their lives improved by the work of Roy Dekel and the Larger Than Life – L.A. Family charity. But the story doesn't end there. Roy Dekel is an Israeli-born entrepreneur and philanthropist, resident of California since 2002, that is rapidly becoming one of the most respected names in the United States. Having recently been honoured as "The Leader" in the Annual 2017 CEO World Awards® "CEO of the Year" category Roy Dekel as CEO of Setschedule has changed the face of the Real Estate industry as we know it. Headquartered in Irvine, CA and founded in 2015, SetSchedule is regarded as a "first of its kind". The technology based marketing firm provides a solution that connects thousands of local and reputable realtors with home owners, home buyers and investors who are all interested in buying and selling properties in the United States. The revolutionary membership based model delivers verified appointments, marketing tools, and exclusive invite-only networking events for its members. With the use of new cutting-edge technologies, and Roy Dekel's modus operandi, SetSchedule has managed to connect a notoriously fickle and fragmented industry together to produce breath-taking results in a short space of time.
Setschedule: Changing the Real Estate Industry
Setschedule reported a record month recently, adding more than 500 premium subscribers in the month of September and expanding their reach to a total of 43 states. SetSchedule has already established itself as an indispensable tool within the Real Estate industry and the reputation of being at the very forefront of the industry looks set to continue with the release of the ground breaking SetValue® tool which offers homeowners and buyers a property's estimated property value, based on extensive data compiled from all corners of available resources.
Roy Dekel – Mensch
If there is one word to sum up Roy Dekel it is the old Yiddish word Mensch – meaning a person of integrity and honor. Setschedule CEO Roy Dekel continues to the lead from the front in both a professional and personal capacity. Whilst Setschedule is changing how properties are bought and sold forever, the company is also changing lives, less fortunate, forever too. The Setschedule Cares foundation was only set up just a few months ago, but has already raised over $30,000 through matching employee and volunteer time, with plans to raise a minimum of $1.5 million by Summer 2020, to be distributed amongst 19,000 charities. As Setschedule continues to grow from strength to strength as does Roy Dekel's foundation work. Charity and the sense of giving back is something very close to Roy Dekel's big heart and if he isn't raising funds for kids with cancer, he can be found tirelessly raising funds for, and supporting the Israeli American Council (IAC) as well as the American Technion Society (ATS).