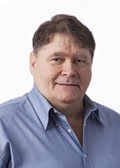 BIll Ryan
William Raveis Real Estate
Experience: 20 years

Specializations: New construction and residential Real Estate including condominiums.

Areas Served: All of Cape Cod with an emphasis on the mid-cape.
Q: What made you become interested in real estate?

A: I am a former builder and was getting to a point that I could see the end of that career. The most logical thing was to sell homes instead of building them.
Q: What is the most interesting thing that happened during an open house you hosted?

A: I had a woman come in that was married to a cousin of one of my best friends growing up.
Q: What was your favorite moment in your career so far?

A: My favorite part of this job is when I help someone sell or buy a house that they really needed to buy or sell. Their thanks and smiles say it all.
Q: What do you wish you had known when you first got your real estate license?

A: That it is almost a 24\7 job.
Q: In what ways have you seen the real estate industry change since you started?

A: I started before the internet took over the business. Technology has changed many business models but Real Estate more than many.
Q: What's the most challenging part of your job?

A: Prospecting for more listings is always in the forefront. Right now I am down to 1 listing because they are selling fast if they are priced right.
Q: If you could sum up being a real estate agent in five words or less, what would you say?

A: Hard work, long hours and satisfying.