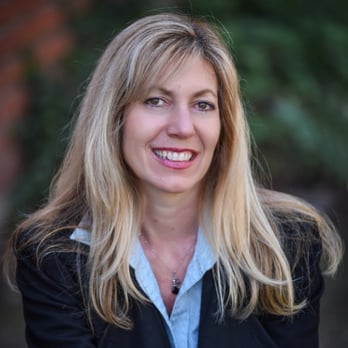 Coldwell Banker The Kozlowski Real Estate Group
Experience: 15 years

Specializations: First-time Buyers, Move-up Buyers, Luxury Buyers, and Sellers.

Areas Served: Greater Sacramento Area
Q: What is the most interesting thing that happened during an open house you hosted?

A: I have had all the smoke alarms start going off during an open house and had to call the fire department to figure out what was going on.
Q: What do you wish you had known when you first got your real estate license?

A: I cannot turn work off; I think about and worry about them all the time like they are my kids.
Q: In what ways have you seen the real estate industry change since you started?

A: Consumers have access to so much more information online now in comparison to when I started my career and that has streamlined the process a lot. I don't drive buyers around as much anymore because buyers are able to narrow down their preferences before we even begin. In some ways, I miss spending lots of time with buyers and getting to know them better, but in other ways it is really nice to be able to hone in on what buyers want more quickly.
Q: What's the most challenging part of your job?

A: When receiving multiple offers on properties, I don't like having to tell all the buyers their offer wasn't chosen-only one person gets the house. It's one of the hardest parts of my job.
Q: If you could sum up being a real estate agent in five words or less, what would you say?

A: It's dynamic, multifaceted, and rewarding!