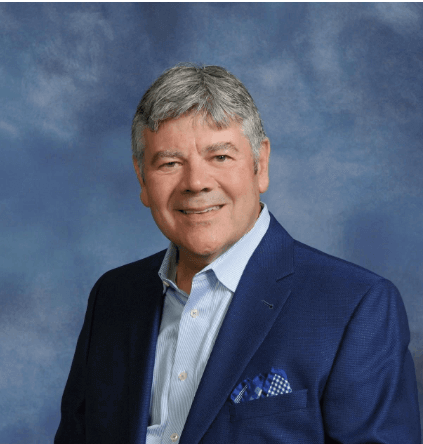 Jim Convissor
Experience: 16 years

Specializations: Residential real estate, Seniors Real Estate Specialist, Churches

Areas Served: Michigan State University, suburbs of Lansing (Okemos, Holt, Dewitt, Mason, Grand Ledge, Charlotte, Williamston).
Q: What made you become interested in real estate?

A: I took an early retirement from state employment, and I wanted to be a free agent, where I could have a very flexible schedule. My father had been a Realtor, but was deceased, and I decided it would be a great second career.
Q: What is the most interesting thing that happened during an open house you hosted?

A: Early in my career, an elderly woman came to a condo open house that I was holding. As we talked, she mentioned that her husband had died the month before. I wasn't sure how to respond, so I said "Isn't it a little soon to make a life change to move?" She replied, "You are not one of my kids, mind your own business." And she left. I felt terrible. A few days later she called me to come out and look at her home. She lived in an old home on 40 acres. When I arrived I said I was surprised to hear from her. She said that when she thought about it, she realized that I cared and she thought I was someone she could trust. She said she needed to move because she did not know how to care for an old house and the land. I was able to sell her property and get her into a nice condo and we remained friends for many years.
Q: What was your favorite moment in your career so far?

A: I feel that God has sent many vulnerable people to me who need an advocate to watch out for them. I often look for ways to make a moving experience less stressful for people who need the extra attention.
Q: What do you wish you had known when you first got your real estate license?

A: I have learned so much, and each transaction is unique. There are clients you like, some you never want to see again, and some who will be friends forever. I guess, I have become a little more discerning on who I will not enjoy working with and I am more comfortable saying: "I am not the Realtor for you."
Q: In what ways have you seen the real estate industry change since you started?

A: Technology and social media is more prevalent now. It is so hard to keep up with new techniques. But in order to survive, I must regularly spend time on updating my technical skills and when my (young) clients use apps I have never heard about, I say "teach me!"
Q: What's the most challenging part of your job?

A: Besides keeping up with technology, dealing with the emotions of clients whether they are buyers or sellers. A good Realtor who knows the business must be the steady calm when storms roll in. Buyers often need reassuring explanations of the buying process, sellers must deal with the emotions of letting go.
Q: If you could sum up being a real estate agent in five words or less, what would you say?

A: It has been a blessing.