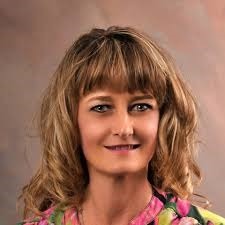 Margarett Klein
Margarett Klein
eXp Realty

Experience:

4 years

Specializations:

buyer and seller agent

Areas Served:

Brevard County, FL

Q: What made you become interested in real estate? A: I love helping people find their dream homes or move on to their next dream home! Q: What is the most interesting thing that happened during an open house you hosted? A: I had 38 families visit my open house in a 4 hour window. Q: What was your favorite moment in your career so far? A: I had an elderly couple come in to talk to me about renting a home since their rent was going up on their current home. I talked to them about buying and they said they were too old for that. We chatted for a while and they ended up talking to my lender. (They drove there since they did not like all our technology). They were approved quickly. We went out in search of their forever home and found the perfect one. They actually got married 2 weeks after we went under contract. It has been a couple years and we still keep in touch. They have invited me over to see how they have made it their own. It was not my biggest sale but definitely one that is close to my heart! Q: What do you wish you had known when you first got your real estate license? A: How hard it would be to get started! Q: In what ways have you seen the real estate industry change since you started? A: I have seen only improvements in the industry. We have had more development and definitely more people moving to Florida. It is a great place to own a vacation home if you don't live here full-time, and more and more people are taking advantage of that. Q: What's the most challenging part of your job? A: It is challenging to balance showings and paperwork. (Paperwork is the dreaded part of the job, but a very important part). I may not be the typical agent but I go to all my inspections and my closes and will spend days with my clients making sure we find their dream home. This of course takes time but it is most rewarding, and it is great to feel the appreciation that I make each transaction smooth for my clients.
Q: If you could sum up being a real estate agent in five words or less, what would you say?
A: Amazing! Fun! Rewarding!