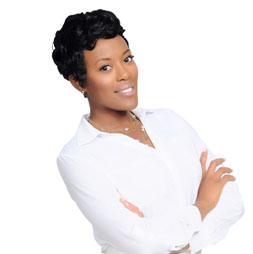 Experience: 6 years

Specializations: Buyer's Agent, Listing Agent, Relocation and Consulting

Areas Served: Palm Beach, Broward & Miami- Dade County
Q: What made you become interested in real estate?

A: The joy of connecting families with their safe and happy place they will call home gives me purpose.
Q: What is the most interesting thing that happened during an open house you hosted?

A: True story: A homeowner's association had me remove my balloons and signage for an open house. It was on a very rainy day but I still had a good turn out and received an above asking price for the home!
Q: What was your favorite moment in your career so far?

A: I would definitely have to say overall it would be the relationships I have built with my clients over the years. Being an important part of one of the"big decisions" it's an honor to be trusted with that responsibility. I feel like I wear an invisible cap!
Q: What do you wish you had known when you first got your real estate license?

A: This job requires a lot of coffee!
Q: In what ways have you seen the real estate industry change since you started?

A: The impact that COVID-19 has had on in-person interactions. One day we were meeting client's in office and/or public settings and now everything is done virtually. Adapting to this "new norm" of doing business is definitely the biggest change I've seen thus far in my career.
Q: What's the most challenging part of your job?

A: Because this industry is so demanding, having a good work/life balance is difficult for me at times.
Q: If you could sum up being a real estate agent in five words or less, what would you say?

A: Purposeful individual assisting life changes.