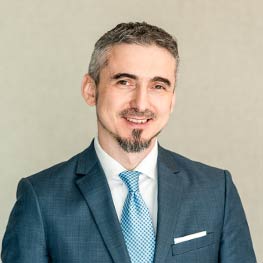 Halstead Real Estate
Experience: 22 years

Specializations: Sales, Rentals, Investment Properties

Areas Served: New York City
Q: What made you become interested in real estate?

A: Helping everyday people build wealth through owning real estate.
Q: What is the most interesting thing that happened during an open house you hosted?

A: A homeless looking person came to my open house for a $1mil listing, expressing interest in buying it. He later requested and came to pick up a condo offering plan… a book of more than 1000 pages. Never heard from him after that.
Q: What was your favorite moment in your career so far?

A: Proudest moment so far for me was winning the REBNY Deal of the Year Award for the second year in a row.
Q: What do you wish you had known when you first got your real estate license?

A: I wish someone told me to approach it as a career and not just another job or means to get a paycheck. Only years later I took that approach, and my life changed. I became more successful than I dreamt.
Q: In what ways have you seen the real estate industry change since you started?

A: Oh, the industry has changed in many ways… but the most significant one is transparency of information to the consumers today.
Q: What's the most challenging part of your job?

A: Most challenging part for me is managing client's expectations. People react differently when presented with realities of what they can or can't afford… and sometimes you look like the bad guy for bringing them back to reality.
Q: If you could sum up being a real estate agent in five words or less, what would you say?

A: Challenging but rewarding career.