Weatherspoon Realty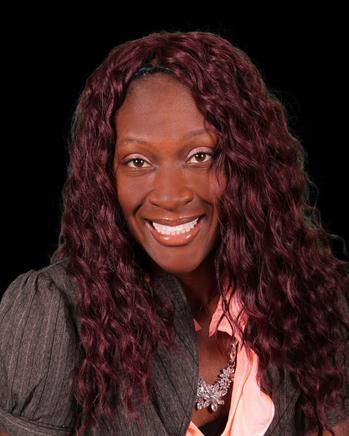 Experience: 10 years

Specializations: Residential Real Estate

Areas Served: Central Florida
Q: What made you become interested in real estate?

A: While purchasing my first home in 2005 I enjoyed the work of finding a home to fit our needs and location. I became inspired to work in a field that everyone needs.
Q: What is the most interesting thing that happened during an open house you hosted?

A: Open houses allow you to connect with people who need your services. I recently closed a buyer whom I met at an open house last year. We became close friends throughout the search of finding her lake home. This was a process to find her the lake perfect just for her and the home that she felt peaceful in.
Q: What was your favorite moment in your career so far?

A: My favorite moments are also when buyers and sellers are fulfilled and the transaction goes well from start to finish. I love to be a resource to all my clients. It's always great when they get what they want even when they didn't think it could happen.
Q: What do you wish you had known when you first got your real estate license?

A: Get all your training first so you can learn how to prospect better and pay attention to the market as a whole.
Q: In what ways have you seen the real estate industry change since you started?

A: Real Estate has been up and down since I started. When I purchased my first home, the market was overpriced; then when I got my Real Estate license in 2006, the market was crashing with a lot of foreclosures. When I purchased my second home, the market was great for purchasing. I was able to purchase a home that fit my needs at an affordable price and now I have lots of equity 7 years later. No matter what is going on in the market someone is always looking to purchase.
Q: What's the most challenging part of your job?

A: Most challenging part of my job is when the inventory is low and buyers are in the same price range creating multiple offers which discourages buyers. When every property they like, 20 others like it also, it creates a bidding war.
Q: If you could sum up being a real estate agent in five words or less, what would you say?

A: I got what you need!