It's certain that most people have heard that living in New York or San Francisco is very expensive. Rents definitely surpass the national average in both places. With average rents increasing nationally, there are still two cities battling it out for which rent is the priciest. Surprisingly though, there are eight other cities that do not lag far behind in terms of their pricey livability. Interestingly, there are 10 cities where Millennials, especially, are willing to pay high rent just to live there. These desirable attributes include great universities, favorable jobs, overall appeal, and an exciting lifestyle. The economy is good enough in these areas and the areas around them to support people in paying the higher price for rent. Let's take a look at the ten cities with the highest rents.
|
1. San Francisco, California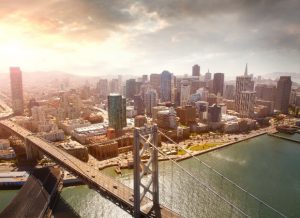 So, you think you left your heart there, but if you are renting there, you are paying the highest rent in the country. On average your rent is $3,244. Rent prices continue to grow in the city with the Golden Gate. The most expensive neighborhoods in San Francisco are Cow Hollow ($3,746), Mission Bay ($3,897), and Presidio ($4,799). The draw of living here? The city offers a lot of high-tech jobs, a "green" lifestyle, and it's just cool!
|
2. New York, New York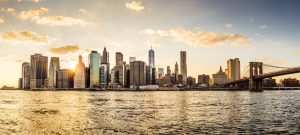 You might want to take a bite out of the Big Apple, but if you live there, then rent prices are taking a bite out of your paycheck every month. New York City is a place where renters are paying for location, location, location! Residents are willing to live in a small studio because the City landscape is amazing. If you can make it there; you can make it anywhere! Welcome to New York! You will pay an average of $4,163 for a one-bedroom apartment and $5,874 for a two-bedroom
|
3. Jersey City, New Jersey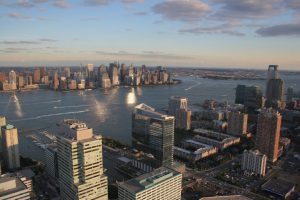 Even though Jersey City is in New Jersey, it is the close proximity to the New York City skyline that makes it a popular choice for those who can't afford to live in Manhattan. Watch out for the rent prices in Jersey City, it is a tremendous price to pay for the skyline of New York. This area does have a lot of new buildings and infrastructure because of the number of people who are moving to the area to get away from the high cost of living in New York. The average cost of rent in Jersey City is $2,998. The most expensive neighborhoods in Jersey City are Mount Pleasant ($3,656), Washington Village ($3,656), and Western Slope ($3,656)
|
4. Washington D.C.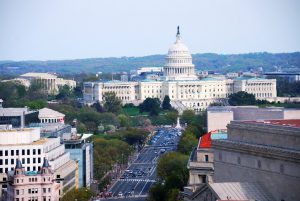 Washington D.C. is not only home to the three branches of the federal government, including Congress, the President, and the Supreme Court; renters pay a lot to live here. An average of $2,444 per month for a 1-bedroom apartment in Washington DC. If history, being close to the American Metropolis, and visiting national attractions are something that appeals to you, then Washington, D.C. might be the place for you. Washington, DC are Adams Morgan ($2,990), Foggy Bottom - GWU - West End ($2,878), and Downtown-Penn Quarter-Chinatown ($2,751).
|
5. Boston, Massachusetts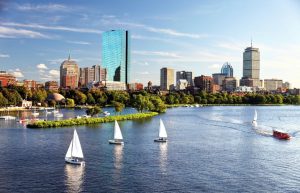 Boston may be known as "Bean Town," but the average rent adds up to more than a Hill of Beans compared to other locations around the country. This is an area where if you want to pursue a medical career would be the place to do it since it has a high number of medically based careers and also for higher education. It's also home to Harvard University, many historical attractions, and it's one of the notable birthplaces of our country. The average rent in Boston is $2,695 per month.
|
6. San Jose, California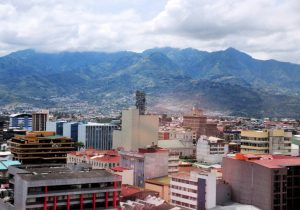 Do you know the way to San Jose? If you want to live in one of the techiest cities, plan to find a good-paying job in San Jose, California. Favored as a Silicon Valley suburb, this city offers exceptional living at an expensive price. Home to the world headquarters of numerous tech brands, it is the largest city in the Bay Area and the largest in Northern California. The average price for rent in San Jose is $2,493.
|
7. Los Angeles, California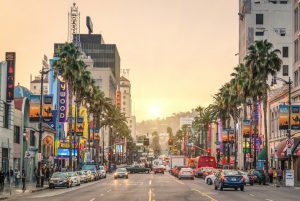 If you have always wanted to live among the City of the Angels, the rent may be high, but the living is great. Prepare to pay more just for the weather! The sun shines here most of the time. Los Angeles does have a high cost of living, but it also does have the high-paying jobs necessary to pay for the cost of living here. Arguably, living in L.A. affords residents some of the best lifestyle attributes and excitement in the entire country. The average cost of rent is $2,245.
|
8. Seattle, Washington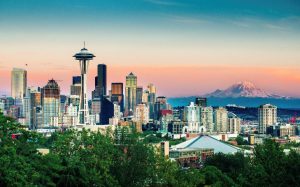 You won't be sleepless if you live in Seattle. With close proximity to the Pacific Ocean, fun, beach-side getaways, mountain skiing, exceptional restaurants, and a decent family lifestyle, as well as numerous high-tech jobs and excellent educational opportunities; Seattle has it all. It does rain a lot! With many of the attributes of similar cities like San Francisco, many residents choose to live in Seattle, because of these similarities at slightly lower rent costs. The average cost of rent in Seattle is $2,570.
|
9. Stamford, Connecticut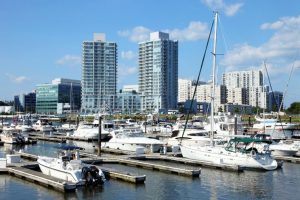 At times, Stamford, Connecticut is known as mini-New York, because it is a close train ride commute to Grand Central Station in New York City. A lot of people choose to live in Stamford because it is within close commuting distance to work in the City. Stamford offers a nice downtown with decent restaurants and shopping, so it offers a desirable, urban feel. The mall is decent. This city is growing rapidly. If you plan to live there, rents average $2,200 for a one-bedroom apartment and have gone up rapidly in the last five years with future cost increases projected.
|
10. Chicago, Illinois/Miami, Florida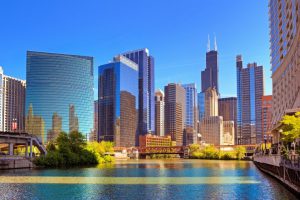 Want to live in the Windy City? The rent is a little more than the average for Miami Heat. The average rent in Chicago is about $1,854 for a 1 bedroom apartment. The average rent in Miami is $2,500. Although, as you can see, the averages for these two desirable hotspots are close. If you choose to live in Chicago, you will likely do better in terms of job-seeking and overall livability. However, if you love the Florida lifestyle, palm trees, and the ocean beach, then Miami, with its Cuban influence and vibrant nightlife might work for you.