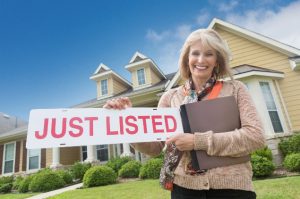 Millennials are starting to move out of their parent's homes. For this generation of 20-and-30-somethings, a generation that will help grow the economy in the next 15 to 20 years as they invest. As potential home-buyers, Millennials do not have the means to pay some of the larger prices it takes to get them into certain areas, such as San Francisco and New York City. This is why San Francisco and New York City did not make it on to the list of the Top 10 Cities for Millennial Home Buyers, because while these are great areas, and Millennials do rent there, the home prices in these areas are simply too expensive for the entry level home buyer to consider.
Millennials Are Buying Homes
As potential homebuyers; Millennials will be a big contributing factor in helping maintain a fit economy, especially in areas close to the urban sprawl of everyday life. These areas are likely in newer or much older renovated homes in neighborhoods with smaller homes and a more suburban feel. The demand for housing is ever increasing, and for Millennials looking for unique housing in more established neighborhoods, cities such as Charleston and in Washington D.C. outskirts, may be the right fit.
Cities Where Millennials Are Buying
As a home-buying collective, Millennials will make up 2 million buyers this year alone. This number will continue to grow, because of the number of people that will want to buy homes in the coming years. Consequently, Millennials are moving to larger cities because of the jobs there, the propensity for a larger income, and the fact that these jobs will be able to help with their cost of living. Those who live in larger cities should expect increasing rent prices and this sizeable chunk will eat into the potential down payment that Millennials might make on a potential property. For New York City residents, if Millennials are okay with living in Brooklyn or Queens and have a job in a larger city then it will make homeownership a more likely goal to accomplish. Millennials will continue doing whatever they have to do to be able to buy a home just like that last generation before them did, because homeownership is important to everyone. If you happen to live in a place that is larger it may be best to save as much money as possible to buy in the end. Here are the top 10 cities where Millennials are buying homes:
Austin, Texas
Millennials are moving to Austin, because of substantial computer and other jobs that have to do with technology. Considered the "music capital" of the United States, there are also a lot of different activities and this give Millennials reasons to move to the suburbs of larger cities. Millennials are moving to this particular area because of a 4.9% increase in employment.
Charleston, South Carolina
This is an area that has a lot of history and older houses. Millennials are starting to move into areas like these because they are still community oriented. The median home value is $325,000.
Denver, Colorado
This is an area that has grown in size and also has 22% of the population that are Millennials. The homes in the city limits of Denver were at a median price of $500,000.
Minneapolis, Minnesota
Minneapolis is an area that has the second cheapest median home value at $255,000. Even if the area is as not as valuable as far as how much homes cost, this does not reflect in terms of being able to find a job that pays well, and the ability to be able to buy a house.
Ogden, Utah
Ogden has the cheapest median home value at $200,000. Jobs that can support Millennials and their desire of owning a home can be achieved. This is a neighborhood that would be better to look at if you are on a budget because of the lower cost to buy. Portland, Oregon Portland has become a second San Francisco, due to the number of technology corporations and Millennial employees that live in the area. The average house there was $475,000.
Raleigh, North Carolina
Raleigh is just a cool place. The average home price in Raleigh, NC is $317,000. Millennials want to move to Raleigh because it is consistently voted as the best place to live in America. Reasons to live there…great restaurants, inexpensive cost of living, and thriving job market.
Salt Lake City, Utah
Salt Lake City has a lot of jobs to fit the growing demands of the new generation that is coming. Large tech companies are moving there and Millennials and their tech skills are in high demand. The median home value is $400,000, which makes this an appealing place for home-buyers.
Seattle, Washington
Seattle and the areas around it have a history of having large, high-tech corporations in the area and these attract Millennials. The cost of a house in the Seattle area is $600,000. For those home-buyers welcoming the opportunity to commute, the metro area around Seattle presents lots of opportunities for potential home owners.
Washington D.C.
Our nation's capital has good jobs that Millennials can get, and the city is able to fit the job needs of Millennials in a variety of ways. The median home value in the area is $550,000 and given the large-scale, metro-area around D.C., there are a lot of promising areas to buy. Contributed by James Link SetSchedule has changed the way real estate marketing is viewed, by changing the way REALTORS® access clients and listing appointments. SetSchedule is a "first of its' kind" exclusive membership based model that provides verified appointments, marketing tools, and elite invite only networking events for its members. By blending new technologies, and thought processes with proven success methods SetSchedule had incurred record producing results unseen in the industry.