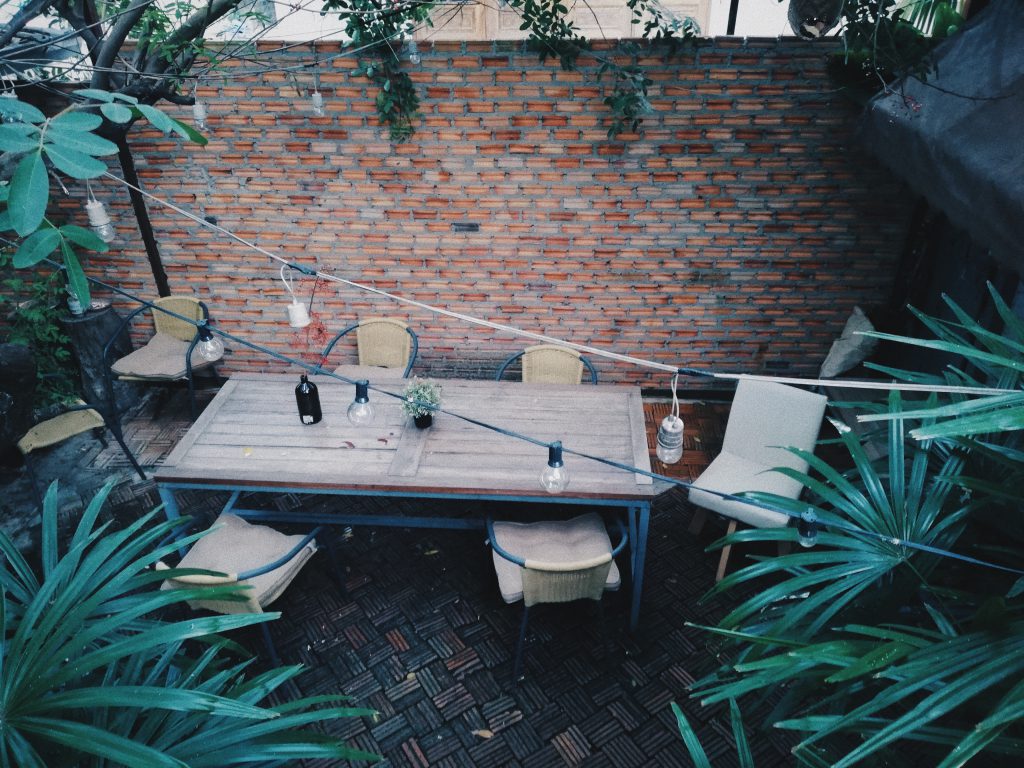 Whether you're hoping to sell your home in the near future or just need a few upgrades to fully appreciate your home, these 5 easy updates will help you refresh your home and up its value in no time.
Add smart technology
In today's world, there's an abundance of neat gadgets and brand new technology introduced to us on a regular basis. Bring your home into the 21st century with these simple and affordable smart tools that will not only up the value of your home but will simplify your everyday life.

Ring doorbell

A high-tech yet easy to use security system, Ring will allow you to feel secure with the ability to monitor who is coming around your house when you are home or away. From video doorbells to smart lighting to security cameras, you have the power to access real-time camera feeds and security measures on your smartphone.

Nest

Another tech solution you can easily access on your smartphone is the Nest suite of home connectivity devices. Adjust your A/C or heat on your phone before you get home with the Nest Thermostat. Understand the cause of your alarm with alerts to your phone from the Nest Protect smoke alarm. Your value of life will skyrocket with the help of Nest technology.

SONOS

Play your favorite tunes from anywhere in your home, indoor or outdoor, with a SONOS sound system. The ideal entertainment tech, SONOS allows you to access your favorite artists, albums, and playlists from an easy-to-use mobile application.
Update your cabinets and hardware
No need to spend a fortune on a professional contractor or pricey designer to give your kitchen a refreshing update! You can easily repaint your kitchen or bathroom cabinets by taking doors off the hinges and giving them a fresh coat of paint. Stick to traditional whites or grays to open up the room or check out recent trends of blue-gray, olive green, or rustic earthy tones to give your space a pop of color. Once you decide on a new color, you can find affordable yet unique knobs and drawer pulls at specialty stores like World Market, Etsy, or HomeGoods to add some creativity to your cabinets. If painting seems like a big time commitment, try an effortless update like updating your kitchen backsplash with easy peel-and-stick templates.
Refresh your home's exterior
Repainting your home's exterior may seem like a hassle with lots of time and hard work - but you can give your home's exterior a quick pick-me-up using a power washer instead. Deep cleaning your home's siding with a power washer will clean off years of dirt build-up and weather effects in no time, giving your house a fresh look. If you're still looking for a pop of color to spruce up your house, try a new trend by painting your front door a summery color like bright orange, soft blue, or warm green. Lastly, if you're still looking to up your home's curb appeal, framing your windows with new shutters or planter boxes will bring attention to some of the key points of your home.
Upgrade your landscape
While thinking about your home's exterior, why not enjoy the outdoors this spring and work on your home's landscaping? Planting new flowers, shrubs, or succulent plants around your house, fences, and walkways will increase the home's curb appeal, thus increasing its value. Plus, installing a do-it-yourself irrigation system to flower planters and herb gardens will help your new plants survive through the summer heat and allow you to relax and enjoy your home's beautiful new scenery.
Maximize your outdoor space
You don't need a huge backyard to get ready for summer barbecues, bonfires, and hangouts! Adding landscaping features to your backyard can help you create the perfect outdoor spot - add some walkway or overhead lighting to create the perfect outdoor entertainment area. If you have space, laying concrete or stone tiles can allow you to easily build a patio; TODAY news found that an outdoor patio can raise a home's value by 12.4 percent. To really enjoy your outdoor space, whether you have a patio or not, adding a firepit as your outdoor entertainment area's centerpiece will attract friends, family, and homebuyers alike! From small, affordable firepits you can move around your yard to built-in firepits surrounded by brick or stone, you can maximize your outdoor space effortlessly.