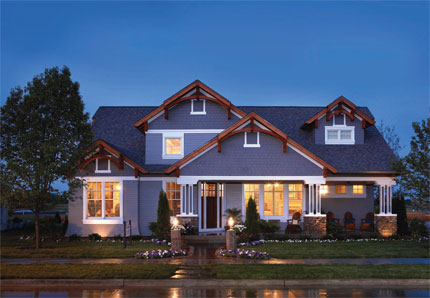 The popular real estate website Zillow has served as a resource for sellers, buyers, and real estate agents to provide information about the market, trends, and individual properties. But despite the company's forward-thinking algorithms and data collection tools, Zillow is now facing a lawsuit over their estimated market price calculator, known as the "Zestimate."
The lawsuit, which alleges that the calculator serves as an unlicensed property appraisal and has had a negative impact on the real estate market due to its inaccurate estimates, highlights the difficulties of a non-expert in real estate markets when determining the value of a home. The same way Zillow doesn't factor in a house's condition or upgrades, a layperson looking to buy or sell a property can't always tell how one property stacks up against others in the area beyond square footage and the number of rooms.
So how do you figure out the fair market value for a property? SetSchedule CEO and real estate investor Roy Dekel shares some advice and you can also read our article of the best tips on selling your home you can get.
Be Pragmatic
When determining the value of a home, Roy says that a person has to be mindful of the "triangle of conflicts" – the buyer, the seller (who keeps on telling you "sell my house fast"), and emotions. "If everyone could be objective, it would be easier for them to all agree on a number," he says. The sellers want to get top dollar for the home that they lived in and loved for years, while the buyer wants to feel as though they're getting a good deal. As a result, you have a seller who overvalues his home, and a buyer who is tempted to lowball the owner.
Instead, Roy advises getting opinions from appraisers and real estate brokers to determine what a truly fair price is. "If you truly want to sell, you need to make an executive decision to price the property right," Roy advises.
Talk to Real Estate Agents
One option for buyers and sellers is to bring in real estate agents and ask them at what price point they would list the home. "They are the professionals in their field – they've been involved in the sale of more houses than the average seller," Roy says. However, do remember to look at the offers with some skepticism – while it may seem as though a real estate agent would err on the side of a higher price in order to net a bigger commission, in some cases, the agent is more inclined to price the home low in order to sell it quickly.
Instead of relying on one agent's opinion, Roy advises sellers to bring in three agents, each from a different brokerage, and take the average amount that they suggest. Don't ask whether the price benefits you or not, but whether it's fair, and if it is, that is the one to offer.
Buyers: Look Ahead
Sellers aren't the only ones who can have an emotional investment in a property. While a buyer may not be as attached to one house, the pride involved with getting a good deal can still cloud their judgment. To that end, Roy advises that buyers keep in mind how long they plan to stay in a house.
"There's a big difference in the emotional analysis when planning to stay in one place 3-5 years versus your retirement house," he explains. In the short term, the finances are more important, because a buyer runs the risk of eventually being stuck in a home they can't sell for what they owe on the mortgage. "If you overpaid, then you'll have to find a buyer who's as motivated as you are in order to sell it," Roy says.
On the other hand, if a buyer is planning to stay in their new home for the long haul, the question goes beyond one property to the old real estate adage: Location, location, location. "From a value perspective, it's the neighborhood that matters. The neighbors and the area can really mean the difference between being happy or unhappy in a home," Roy says. When it comes to the price that buyer pays for a home, time will equalize the market so that you won't be stuck in a financially difficult spot in the future.
Be Prepared to be Unhappy
Keep in mind that those emotions might leave you feeling disappointed when you get the pragmatic price. At the end of the day, what each party wants doesn't matter as much as what is fair.
"You have to go with what's doable, and to be prepared to not be happy with what's doable," Roy says. "In negotiations, both parties have to leave a little happy and a little bit unhappy. It can't be just one side that's happy."
For the buyer, that means being realistic about how you plan to use the home, whereas the seller has to leave their attachment to the home behind.
And if you keep having offers rejected, or if as a seller you keep receiving lowball offers, it's time to consider some difficult questions.
Although Zillow has invested a lot of hard work and research into their product, and provides valuable information that makes life easier for homeowners, buyers, and Realtors, there's no substitute for the personal touch offered by a knowledgeable real estate agent. They're the ones who know homes, know trends, and know the markets through and through. Although resources like Zillow can offer an excellent starting point, it's always best to rely on the professionals in the field to guide you in your real estate decisions.
Contributed by Caitlin Coakley Beckner
SetSchedule has changed the way real estate marketing is viewed, by changing the way REALTORS® access clients and listing appointments. SetSchedule is a "first of its' kind" exclusive membership based model that provides verified appointments, marketing tools, and elite invite-only networking events for its members. By blending new technologies, and thought processes with proven success methods SetSchedule had incurred record producing results unseen in the industry.