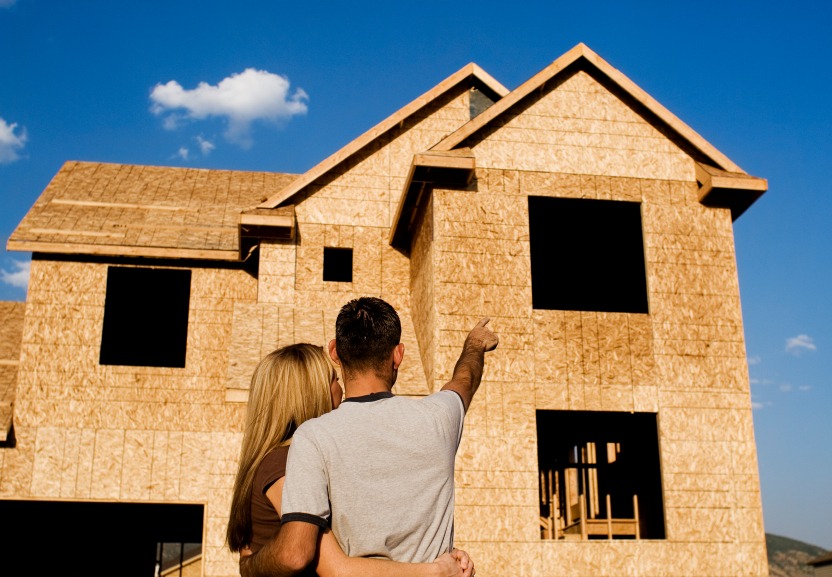 Buying New Construction: A Worthy Risk?
Most people have dreamed of buying a home. It's exciting to think about owning a place where no one has ever lived before; where you can create your own space exactly the way you want it to be. Building a home from scratch is one way to do this but it's not the only option. New construction homes offer this to home buyers as well, with many home builders offering a great amount of customization. If you are wondering if you should buy a new house, learning the advantages and disadvantages of buying a new home can help you decide. According to information from the U.S. Census and the U.S. Department of Housing and Urban Development, more than 1.2 million building permits were issued for residential construction in July 2017, 4 percent higher than in July 2016. Of those, more than 811k were specifically for single-family residences. As new developments are built, some of the shortages in housing inventory will be alleviated, making housing more affordable and a new custom home an attainable goal for many buyers.
Advantages of Building or Buying a New Home
Modern Design and Features: A new home will have all the latest design and building materials vs a resale home. No need to worry about updating an outdated home, or upgrading cheap, old or broken fixtures. Particularly when it comes to the kitchen or the bathroom, this can be a big advantage for homebuyers. New Development Amenities: If you are buying in a new development, you can expect innovative community amenities. Most new neighborhoods are offering outdoor spaces, bike trails and parks, sports fields, exercise facilities, pools and much more to their residents. As an added bonus, some of these amenities may mean there's no need for the extra expense of a gym or pool membership. Customization: Whether you are buying or building a new home, there are many options available for customizing your home just the way you want it. You can often choose the flooring, countertops, paint colors, fixtures and more, so that your home is exactly the way you want. This way, buyers don't have to make any costly renovations or updates after moving in.
Disadvantages of Building or Buying a New Home
Higher Property Taxes: Many communities finance the initial building costs through higher property taxes and assessments. These taxes pay to build roads, schools, parks and other essential services that residents of the new neighborhood will get to enjoy, but come with a hefty bill come tax season. This will also most likely mean you will encounter higher taxes on selling a new home as opposed to an older home. More Expensive Financing: If you are building a home from scratch, you will pay higher interest rates for the construction loan, as most of them are adjustable during the construction process. You might also have costly delays and changes during the building process, which means you'll end up paying for your current housing while also paying on the construction loan for longer than you expect. Builder Delays/Alternations: The beautiful community pool that the builder showcased in the brochure might not be completed on schedule - or at all. Read the contract carefully to ensure the amenities are guaranteed and when they are scheduled to be finished. If you're paying for a higher mortgage expecting certain amenities, you may be disappointed. Also, check carefully and make some calculations of the average time to sell a house in that area, in case after some years you decide to move to a different home.
Non-established Neighborhood: Unlike an established neighborhood, you don't know how your community will ultimately develop. Everything is new - neighbors, schools, yards and landscaping, etc - and subject to change.
Buying or building a brand new home offers you the ability to create your dream home just the way you want it. If you're thinking about buying a new construction home, consider the advantages and disadvantages before you jump in. You should also check out our tips for selling a house, which will provide you an additional angle to pay attention to when buying a house. Proper planning can