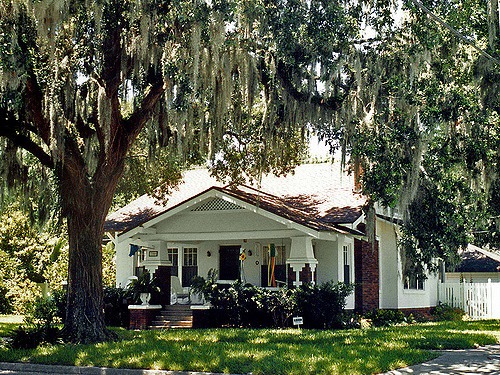 This blog was contributed by Ed Yannett of Keller Williams Realty. See the original here. Want to become a contributor? Email support@setschedule.com. The key to making the most on your home sale is pricing it just right. Some sellers wrongly assume that the best way to list their home is by pricing it as high as possible, but by doing this they actually end up making less on the sale. In contrast, if sellers start with the right price (even if it's a little lower), they can sell the home faster (which saves money on carrying costs) and for a higher price.
Breaking It Down
I won't bore you with all the math, including the average time to sell a house, but let me give you a few simple percentages that some experts (a lot smarter than me) have figured out by crunching a huge amount of data on houses that have sold. Here's what they found. For every 60 houses sold, the price on 48%, or nearly half, had to be reduced before the house sold. On average, the sellers only got about 89% of the list price and it took 215 days to sell the homes. That's less than $178,000 on a $200,000 house. The other half (52%) – the ones priced "just right" – sold in an average of 48 days, 4.5 times faster than the incorrectly priced houses. And, the best part – the sellers made an average of over 99% of the original list price. That means even if the seller listed the house for $190,000, he made more, $188,100, on the sale.
More Money
So without even factoring in carrying costs, like mortgage payments, insurance, taxes, maintenance and utilities, the seller has already made over $10,000 more on the sale of the house. However, once you add in the cost of not paying the mortgage, taxes, insurance, etc. for an additional five to six months, the amount pocketed comes out much higher.
Finding the "Just Right" Price

I know what you're thinking. That's great Ed, but how do I figure out the so called, "just right price." I'll be honest, it's not always easy, but I have access to gobs of house selling data specific to the Savannah area market. My team and I spend hours combing through it to find the pricing sweet spot for our client's homes. I know it sounds a little counterintuitive, but the highest price is not always the best price. The best price is the price that enables you to make the most money in the shortest amount of time. Once your home lingers on the market too long or gets delisted and relisted at a lower price, it becomes harder to sell. Buyers perceive it has less value. However, if you can make the most of the first 60 days of your listing by starting with the "just right" original listing price, you're positioning your home for a higher purchase price.
The Bottom Line
Let me sum it up this way. Your biggest decision when selling your house is the original listing price. It's the key to selling it faster and for a higher price. If you've ever sold a house, you understand the frustration of it sitting on the market month after month. You put so many areas of your life on hold and extra dollars into a house you no longer want. Ultimately, you get tired and settle for much less than you could have received with the right original price. If you have any questions about your "just right" listing price, give me a call or shoot me an email for a free, no-obligation pricing consultation. ------------------- SetSchedule has changed the way real estate marketing is viewed, by changing the way REALTORS® access clients and listing appointments. SetSchedule is a "first of its' kind" exclusive membership based model that provides verified appointments, marketing tools, and elite invite-only networking events for its members. By blending new technologies, and thought processes with proven success methods SetSchedule had incurred record producing results unseen in the industry.