How To Sell My House Fast
When it comes to selling your house, time is of the essence. Whether your HOA is giving you a headache, you've found your dream home elsewhere, or your current home is in disrepair, it is best to sell your home fast so that you aren't losing money. Fortunately, there are several ways to sell your home fast with minimal work on your part. With the help of a real estate agent, you can streamline the process and minimize the stress of having to sell your home fast. To get you started, here is SetSchedule's guide for selling your home fast.

How Can I Increase My Home's Curb Appeal When I Need to Sell My House Fast?
Will Setting a Competitive Price Help Me Sell My Home Fast?
How Can Making Some Quick Improvements Help Me Sell My House Fast?
Hire a Professional Photographer to Help Sell Your House Online
Determine the Value of Your Home
Prepare Your Home for Sale
Be Patient While Your Agent Markets and Shows Your Home
Have Your Home Appraised and Inspected
Negotiate Repair Requests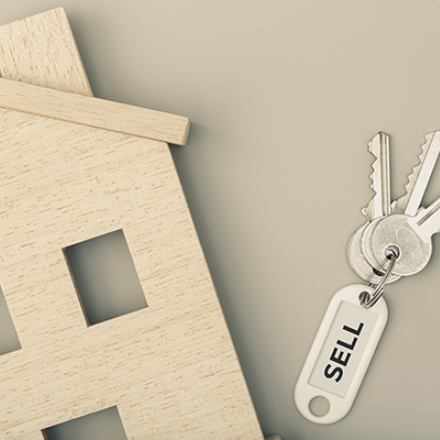 How Can I Increase My Home's Curb Appeal When I Need to Sell My House Fast?
If you are thinking "I really need to sell my house fast", there are plenty of easy ways to make your home's curb appeal instantly higher. A fresh coat of paint, new greenery, and some upgrades to your exterior fixtures can grab potential buyers' attention. This can be very helpful if you find yourself saying, "It's time to sell my house now." Try painting your door an on-trend bold color, like a yellow or blue. You can add another coat of paint to the trim and shutters on your home as well, or just give it a good power wash to brighten the color and make it look new instead of drab. Along the same lines, if your mailbox or house numbers look run down, replace them with some sturdy new pieces for an instant facelift.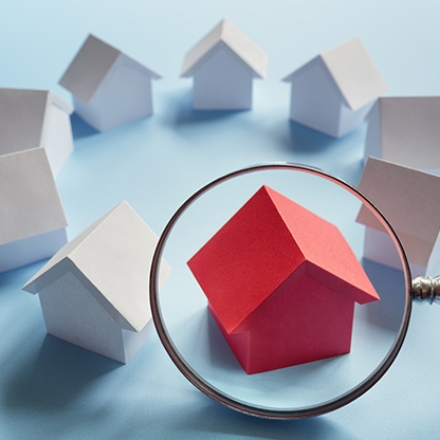 Will Setting a Competitive Price Help Me Sell My Home Fast?
If your home is priced too high, it can scare off potential buyers on a budget (which describes most buyers). Talk to your real estate agent about a fair market price for the home and consider the advantages of pricing a bit under. Dropping the price by 15 to 20 percent will draw in shoppers looking for a deal. Although lowballing your home's value may seem like an unwise decision, there are many circumstances where you can come out ahead. the alternative may be paying several months' worth of mortgage payments when you're no longer living in the home. Another possibility is that you'll be able to create a bidding war, driving the final price back up to your original target. Just remember, dropping the price cannot guarantee more buyers, and may even result in offers which are much lower than you may be comfortable with. Consult with a local real estate professional for the best idea of what to expect.
If you're thinking, "but I need to sell my house as soon as physically possible!", you may want to go even lower. Some investment companies will snag up homes in as little as a day – but only when they're priced at 40 to 50 percent below market value. Discuss this strategy with your real estate agent and do some number-crunching to determine if the benefits of this "sell my home fast" strategy will make sense in the long run.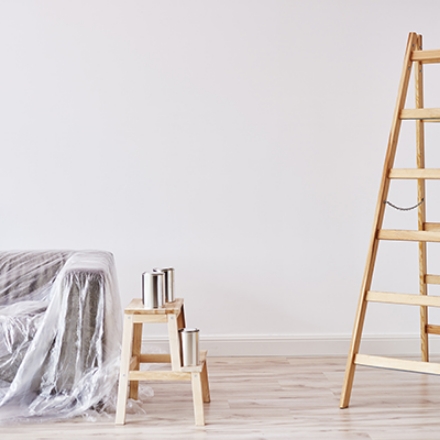 How Can Making Some Quick Improvements Help Me Sell My House Fast?
"Fast" is the key word here. You've been saying for a while, "I need to sell my house fast." Huge renovations will take too long and likely won't pay off when it's time to price your home. But, slapping a fresh coat of paint on the walls will instantly make your home feel brighter and newer. Replace the curtains with some on-trend patterns – even if they aren't your style, you won't have to see them for long. Tell your friends "I'm going to sell my house now" and see if anyone wants to live out their interior decorator fantasies on your dime (within reason of course).
Use your time and budget wisely here. Start with the kitchen, which is one of the first places potential buyers look at when they're touring a home. Consider replacing the lighting fixtures, cabinet hardware and faucets to make your kitchen feel instantly upgraded. If your appliances don't match, look into painting them or ordering new doors and face panels.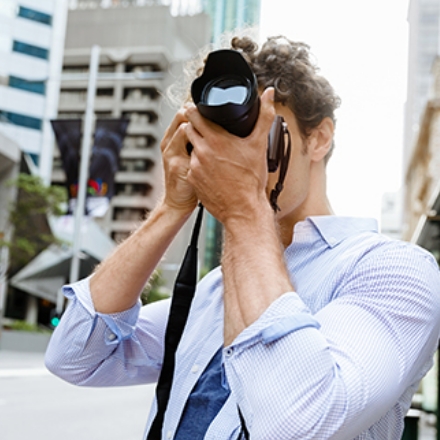 Hire a Professional Photographer to Help Sell Your House Online
As more home shoppers do their browsing online, the quality of your home's photos are vital to sell your house online. This may also be the answer to your question "How do I sell my home fast?" One survey by the National Association of Realtors found that 83% of homebuyers rated the photos featured on listing websites as their most useful feature. If your photos don't stand out, then potential buyers will browse right past them. Ask your real estate agent "I need to sell my house now" and they can likely point you to a local real estate photographer who can capture your home's best side to attract more buyers. The photographers also know how to highlight your house's best features. Let them work their magic so you can stop stressing about selling your house.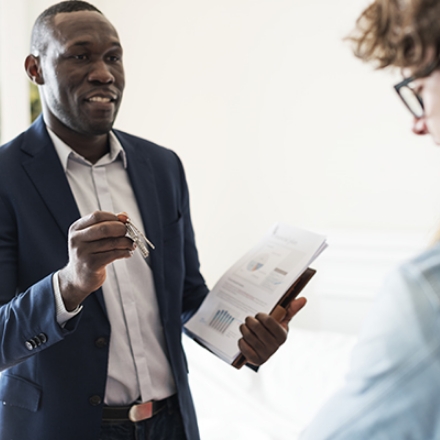 Choose a Listing Agent
Your listing agent will be your partner and advocate throughout the home selling process, advising you on the best month to sell a house and the steps to sell a house, and what to do in order to get your home sold. Besides offering you many valuable tips for selling your house, SetSchedule can help match you with a qualified local real estate agent who has experience with properties just like yours.Since your listing agent will be responsible for marketing and showing your home, as well as protecting your interests throughout the transaction, choosing an agent you can rely on is essential to your home sale.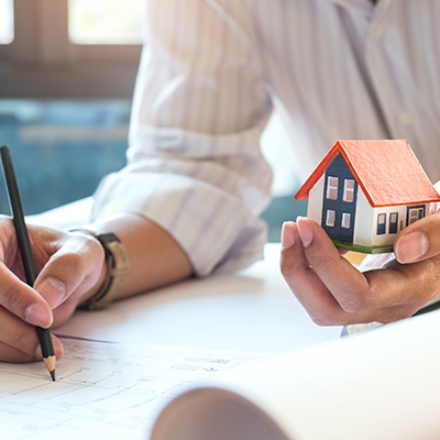 Determine the Value of Your Home
In addition to tips on selling your house, your listing agent will prepare a comparative market analysis, or CMA for your home. A CMA includes information and selling prices for the comparable homes in your area. By looking at the comparable homes with similar size, condition, and features that have sold in the recent past, you can get an accurate portrait of your house's market value – this is what a reasonable buyer would be willing to pay for it. One of the many tips to sell your house is to compare the market value of your home to the outstanding balance if you have a mortgage loan to determine whether you can afford to sell right now.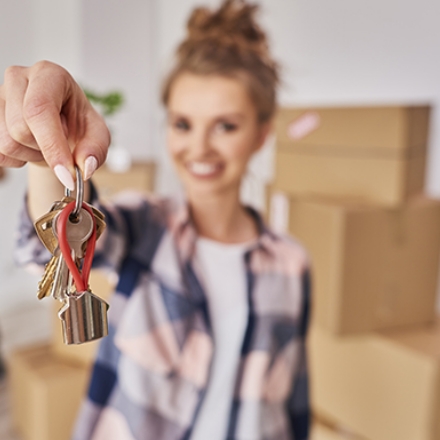 Prepare Your Home for Sale
One of the best tips for selling a house is embracing minimalism as you stage your home: Get rid of the extra knickknacks and clutter as well as anything personal in the home. That means packing away the family photos and kids' artwork in favor of some more generic décor that allows visitors to envision themselves in your home. Also be sure to clear out as much as you can – you may have relied on the ability to cram the clutter into your closets before regular guests visit, but prospective buyers will want to explore the property's closet space. Clutter and mess will make your home feel cramped and raise concerns about how much storage space you have available, so try to eliminate the "stuff" as much as possible.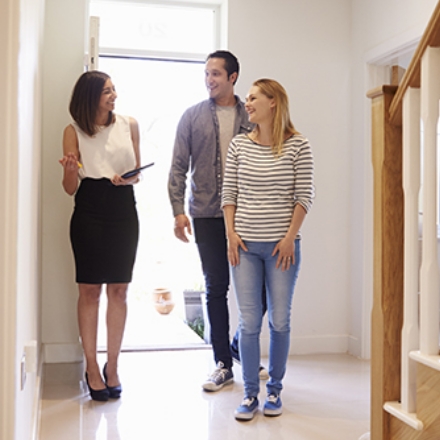 Be Patient While Your Agent Markets and Shows Your Home
Your listing agent will be hard at work advertising your property through a variety of channels, be it online, print advertising, radio/tv, or word of mouth. Don't be afraid to ask what strategy they think will work best. You may want to host an open house to invite more traffic and increase exposure. Your agent will also set up appointments for prospective buyers to tour your house while staying in communication with those buyers' agents to answer their questions. While the waiting is often the most difficult part, having an agent that you trust will make this step easier. Ask your listing agent for as many tips to sell your home as possible so that you can make the most of this waiting time.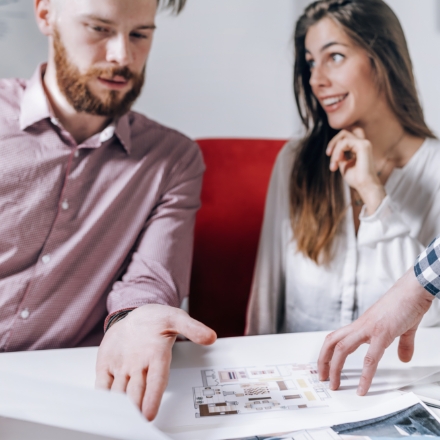 Consider Your Offers
Hooray – the offers have started coming in! Time to start reviewing the purchase offers that have been submitted and negotiate the sale price. Be sure to review the offers carefully, including how much of the closing expenses the buyer is offering to pay and any contingencies that are included. One of the many tips for selling your house is that you shouldn't ignore lowball offers– submit a counteroffer instead and see if you can negotiate a price that's fair for all parties. Remember that the additional time your home spends on the market is an added expense to you. On the other hand, resist the urge to immediately sign off on the offer with the highest price. Carefully review the contingencies and consider whether the buyer has been pre-qualified for a loan – if the buyer got too excited and promised to write a check that exceeds their available financing, they'll have to back out before closing. One of the best tips on selling your house fast is to look for the offer with the fewest contingencies, which means fewer chances for the buyer to back out of the contract.
Have Your Home Appraised and Inspected
Tips to sell your house from different agents will show a difference of opinions on whether an appraisal or inspection should be done first, but ultimately, a buyer will have both an appraiser and inspector look carefully at your home to ensure the pricing is fair and that everything is in working order. An appraisal will tell the buyer what the home is worth, while the inspection will tell them the condition of the home. The buyer will take the information from the two professionals together and make a final decision about what price they will pay for the home, and whether additional repairs are needed before moving forward.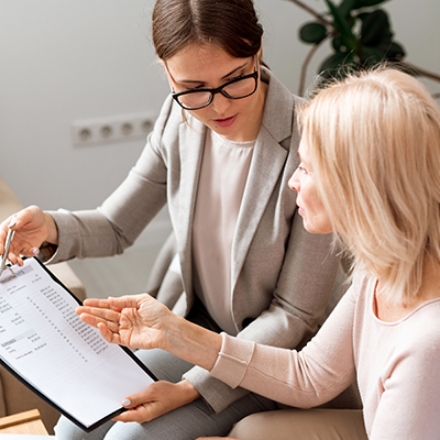 Negotiate Repair Requests
The buyer may request certain repairs be made before they agree to buy the home. If you're in a hurry to get out of your old property, one of the most recommended tips for selling your home is offering a lower sale price so that the buyers can afford to do the repairs themselves. If the buyer instead presents you with a laundry list of repairs they expect to be made before they buy the house, see if they'll agree to a more reasonable list – typically, sellers aren't expected to make cosmetic repairs, so offer to pay for any big fixes, like the broken water heater or any structural damage, but pass on the ones that are appearance-based.. Again, keep in mind that delaying the closing will cost you money, so weigh the benefits of moving forward quickly, even if it means lowering the price to save you the delay of repairs. Remember these tips on selling your home to save yourself time and money.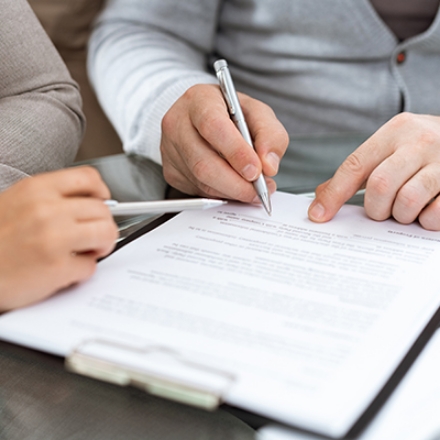 Closing
Closing day! It's time to complete the required documentation to officially transfer ownership of the home to the buyer. Your real estate agent can help you assemble all the information that you'll need to complete the documents. They'll walk you through the process, making sure you've got the home up to the agreed upon specifications. Gather together the deed to your home, if the home is paid off; your driver's license or other photo identification; the keys and security codes for the house as well as remotes for garage doors, if applicable. Also bring receipts for any agreed-upon repairs; and the warranties and instruction manuals for heating, cooling, and plumbing systems plus any appliances that stay with the house. Typically, you'll negotiate a closing period so that you have time to move out of the home before the new owner officially moves in. On the day you move out, do a final walkthrough of your house, checking all drawers and closets to make sure you haven't left any items behind.
Connect with Concierge
If you're ready to sell your house fast, get connected with a local real estate agent that can ease the process for you. SetSchedule will connect you with an area specialist to help you sell your house fast.