We get it. Selling your house can be an overwhelming experience. With so many moving parts, we may be hesitant to move forward with the process especially when we don't have a clear understanding of the process. Fortunately, with the help of a real estate agent who is knowledgeable about your market and the steps to selling a house quickly, you can streamline the process and minimize the stress of selling. To get you started, here's SetSchedule's guide for sellers, including tips for selling your home.
Determine the Value of Your Home
Preparing Your Home for Sale
Listing and Marketing Your Home
Have Your Home Appraised and Inspected
Negotiate Repair Requests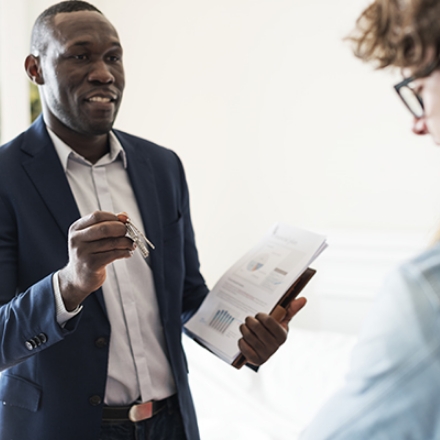 STEP 1
Choosing a Listing Agent
Choosing the right agent to represent you when selling a property is one of your most important roles during the home selling process. Your listing agent will be your partner and advocate to advise you on best practices and steps to selling a property. We generally recommend connecting with at least three agents before deciding to move forward with one. The SetValue ecosystem leverages platforms like SetSchedule, to connect you with local licensed agents to help you find an agent that suits your needs.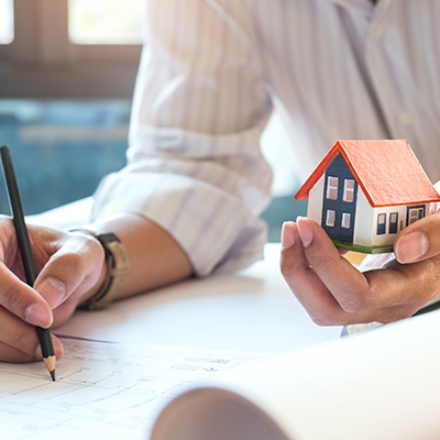 STEP 2
Determine the Value of Your Home
The current market will determine how much your property is worth and how much to list it for. Through products like the SetValue Home Value Estimator, you can get estimated property values to give you a baseline of your property's value. Ultimately, you'll want a comparative market analysis (CMA) during the time you're choosing the right agent. By comparing your property's details, condition, and features against other properties that have been recently sold or listed, your agent will give you a more accurate portrait of your home's current market value.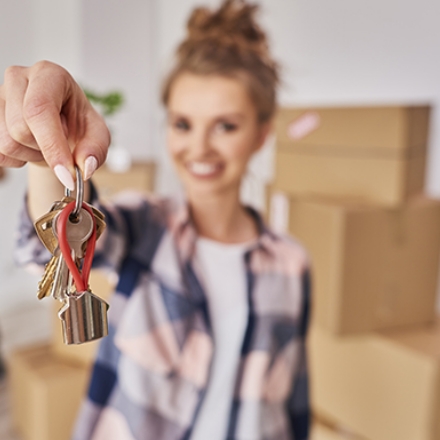 STEP 3
Preparing Your Home for Sale
When preparing your home to be listed, your agent may consult with a stager that will want to use generic furniture and decor. Getting rid of clutter and personal items means you'll make room for a more minimalist approach. This allows visitors to envision themselves in your property making it more likely to be sold at a higher price. Pro tip: prospective buyers will want to explore your property so make sure your closet space is clear. So get rid of the "stuff" you normally keep around.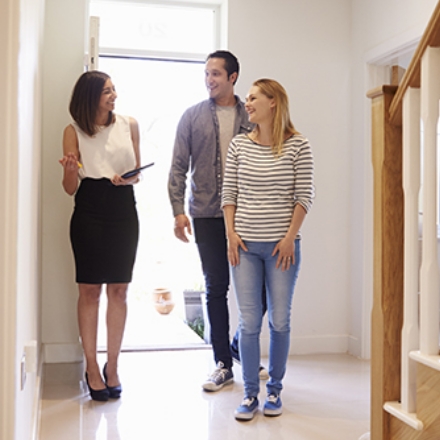 STEP 4
Listing and Marketing Your Home
At this point, your listing agent will be hard at work marketing your property through various channels. Don't be afraid you ask your listing agent about their marketing strategies. Most strategies include hosting open houses, sending mailers, and listing the property on online listing platforms in order to increase exposure and bring more traffic. While waiting for your agent to bring in offers, you'll need to be patient. At times, this is the longest stage of the process.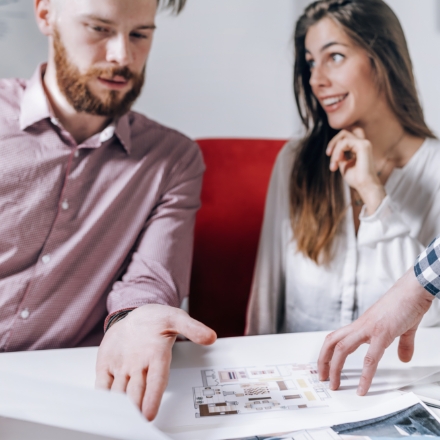 STEP 5
Consider Your Offers
If you've made it this far, you're more than halfway there! Offers should start coming in and you'll need to review them and start negotiating the sale price. A good listing agent is going to filter all offerings to you in a clear and easy format. There's a lot going on that your agent is going to need to manage. Included in the offers are closing expenses the buyer is offering to pay and any contingencies that may be included. Be sure to review them all carefully with your agent. Whether you're happy with an offer or feel it's too low, you can always submit a counteroffer and negotiate a price that's fair. Keep in mind, any additional time your property is on the market is an expense you are paying for. Most offers should come from buyers with a pre-qualification for a loan which will speed up the escrow process. A solid tip on selling your house fast is to look for the offer with the fewest contingencies, which means fewer chances for the buyer to back out of the contract. Once you accept an offer, the buyer will start the escrow process by initiating it through his agent.
STEP 6
Have Your Home Appraised and Inspected
Tips when selling your house on whether an appraisal or inspection should be done first will depend on the agent you're working with. Ultimately, a buyer will have both an appraiser and inspector look carefully at your home to ensure the pricing is fair and that there aren't any hidden issues with the property. An appraisal will tell the buyer what the home is worth, while the inspection will tell them the condition of the home. The buyer will take the information from both professionals and make a final decision about what price they will pay for the home, and whether additional repairs are needed before moving forward. Usually, this is when the buyer will come with requests they want you to address before opening escrow.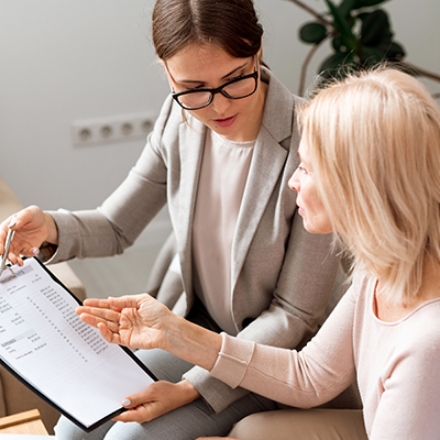 STEP 7
Negotiate Repair Requests
The buyer may request certain repairs to be made before they open escrow. If you're in a hurry to get out of your old property, one of the most recommended tips for selling your home is offering a lower sale price so that the buyers can afford to do the repairs themselves. If the buyer instead presents you with a laundry list of repairs they expect to be made before they buy the house, see if they'll agree to a more reasonable list – typically, sellers aren't expected to make cosmetic repairs, so offer to pay for any big fixes, like the broken water heater or any structural damage, but pass on the ones that are appearance-based. Again, keep in mind that delaying the closing will cost you money, so weigh the benefits of moving forward quickly, even if it means lowering the price to save you the delay on repairs. Remember these tips when selling your home to save yourself time and money.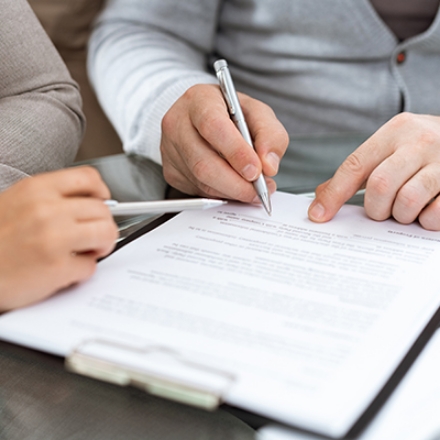 STEP 8
Closing and Escrow
Closing day! It's time to complete the required documentation to officially transfer ownership of the home to the buyer. Your real estate agent can help you assemble all the information that you'll need to complete. They'll walk you through the process, making sure you've got the home up to the agreed-upon specifications. Typically, you'll negotiate a closing period so that you have time to move out of the home before the new owner officially moves in. On the day you move out, do a final walkthrough of your house, checking all drawers and closets to make sure you haven't left any items behind. After this, you're all set! Congratulations on selling your property! Hopefully, you've found your next home and will be moving in right away.
Connect with a SetSchedule Real Estate Pro For Free Information
Selling your home can be grueling, but having a real estate agent to rely on can alleviate some of the stress. If you're looking for great tips for selling a house, SetSchedule will connect you to a local agent who can partner with you through the home selling process.