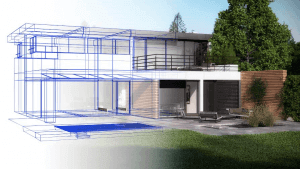 Contributor: James Link
Spring is in full force. And in the real estate market, the spring months are the best time for buying and selling homes. Spring is about change, and it's about getting a house ready to sell so that families can move during the summer when the kids are out of school. With the new mortgage and housing rules that have recently gone into effect over the winter, there is definitely angst about selling, because some existing sales have been impacted by the new rules, including that home buyers are facing different qualification rules and the types of mortgages the lenders will provide. Along with the new rules, housing inventories remain somewhat low, and ongoing concerns about the economy continue to drive volatility in the real estate market.
Let's review some of the current trends to alleviate some of these concerns.
May is the Magic Month for Home Sales
With spring and summer right around the corner, the housing market continues to trend positively. May is a Magic Month for home sales, and research indicates that houses listed during the month of May sell 18.5 days faster and for nearly 1% more than national averages. This information is placed first in this article, because May is almost here. So if you are thinking of selling your home; May is the right month to do so.
25 Magic Markets for Buying and Selling
If you are thinking of selling or buying, there are also 25 markets where it is statistically vital to hit the Magic May window to get the premium for what your home's maximum worth. These markets include cities from the West Coast to the East Coast that include:  a) Seattle, Washington; b) Portland, Oregon; c) Sacramento, California; d) San Francisco, California; e) Los Angeles, California; f) Riverside, California; g) San Diego, California; h) Denver, Colorado; i) Phoenix, Arizona; j) Minneapolis-St. Paul, Minnesota; k) Chicago, Illinois; l) St. Louis, Missouri; m) Dallas-Fort Worth, Texas; n) Houston, Texas; o) Detroit, Michigan; p) Pittsburg, Pennsylvania; q) Atlanta, Georgia; r) Tampa, Florida; s) Boston, Massachusetts; t) New York, New York; u) Philadelphia, Pennsylvania; v) Baltimore, Maryland; w) Washington, D.C.; x) Charlotte, North Carolina; and y) Miami, Florida. If you live in one of these places, May is a Magic Month for you.
We Are Not Headed For Another Recession
We know that eight years ago the US economy suffered a housing bubble burst. A housing bubble burst is equivalent to a stroke for a human. While an individual may recover from a stroke; there will be long-term impacts. The same is true with our economy, which is why we continue to see some market volatility and continued risk averse trends. The good news is that all of the present forecasts points to no future recession on the horizon. In fact, consumer spending and new home construction are expected to increase in 2016. The new constructions would certainly help increase inventory, which would also be a plus.
So far in 2016, the economy has recovered nicely in some of parts of the country and many consumers are wanting to buy a house again or for the first time. It is no secret that in some parts of the country that buying a home, and having a mortgage is cheaper than paying rent. Home prices are also showing a steady increase instead of the steep climb that left homeowners with the question sell or weather the storm. In fact, the values of homes across the nation are currently priced 6.4 percent below the pre-recession peak. This is really good news for new home buyers, and especially for Millennials that are starting to buy homes in a safer market.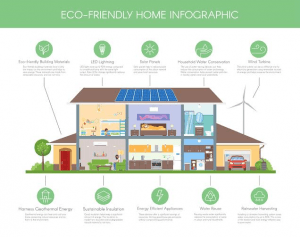 Millennials Want Their Greenbacks to be Spent on High Tech, Green Energy Homes
However, the Millennials entering the housing market are looking at greener and more energy efficient options driven by their favorite technologies.  If realtors want to sell to this crowd, we want our homes' energy efficient appliances to be driven by our Smart Phone or Tablets. We are looking for energy efficient, cost savings with responsible and sustainable energy and lighting options.
Home Value Appreciation Reflects More Normal Growth
Despite so much of the volatility that the real estate market has been through for the past several years, many areas of the country are showing more normal growth patterns, especially in some areas that align with the Magic Markets listed earlier in this article.  Statistically, we can look at the percentages, and see favorable growth as 5%. This really plays into the fact that key demographics are important to favorable home buying. And, because the market seems to be coming back more slowly; economists don't foresee an emerging housing bubble that will account for a new bubble.
Luxury Homes Are the Most Affected in the Current Climate
In a volatile economy, luxury items are the first to go. Real estate is no exception. In this market, there is a slowdown in turnover of luxury homes. This indicates that homeowners living in luxury homes are not selling. This would also indicate that new constructions are not focused on traditional luxuries. Millennials are focused on smaller homes with different amenities, like the technology driven, higher efficiencies referenced earlier in this article. Some analysists predict the continued progression towards smaller homes, in more livable regions, with different types of amenities that will attract a different type of buyer.
Watch out the Millennials are coming! And their needs are much different than those of previous buyers and homeowners.
Setschedule has changed the way real estate marketing is viewed, by changing the way REALTORS® access clients and listing appointments. SetSchedule is a "first of its' kind" exclusive membership based model that provides verified appointments, marketing tools, and elite invite only networking events for its members. By blending new technologies, and thought processes with proven success methods Setschedule had incurred record producing results unseen in the industry.