Connect with Your Target Customers with Broadcast and Ask
Promote Your Plumbing Services and Get the Answers You Need to Grow Your Business
Join a thriving online real estate professional community and take advantage of a best-in-class platform to promote your products and plumbing services without going beyond your current operating costs. Drive real estate agents and contractors needing to connect with plumbers to your profile while gaining exposure to peers by branding your business through Broadcast and Ask.

Create SetID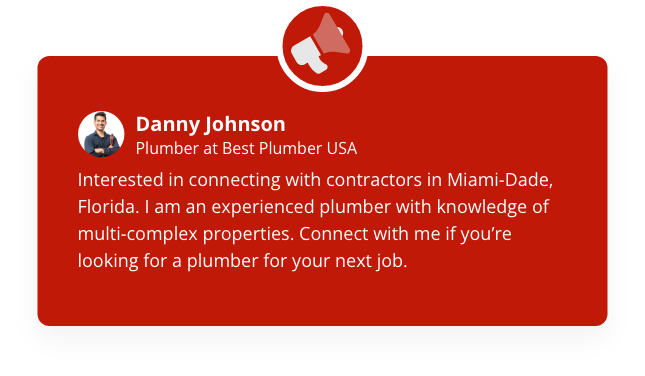 Showcase Your Expertise with Your SetSchedule Public Profile
Grow Your Plumbing Business and Reach More Customers For Free with a Public Profile
Stand out in the plumbing industry with your public profile. Share your skills, services, and experience with the world, and attract more customers to your business. You can easily create and share your public profile on different platforms, showcasing your expertise and building your brand.

Create Your SetSchedule Profile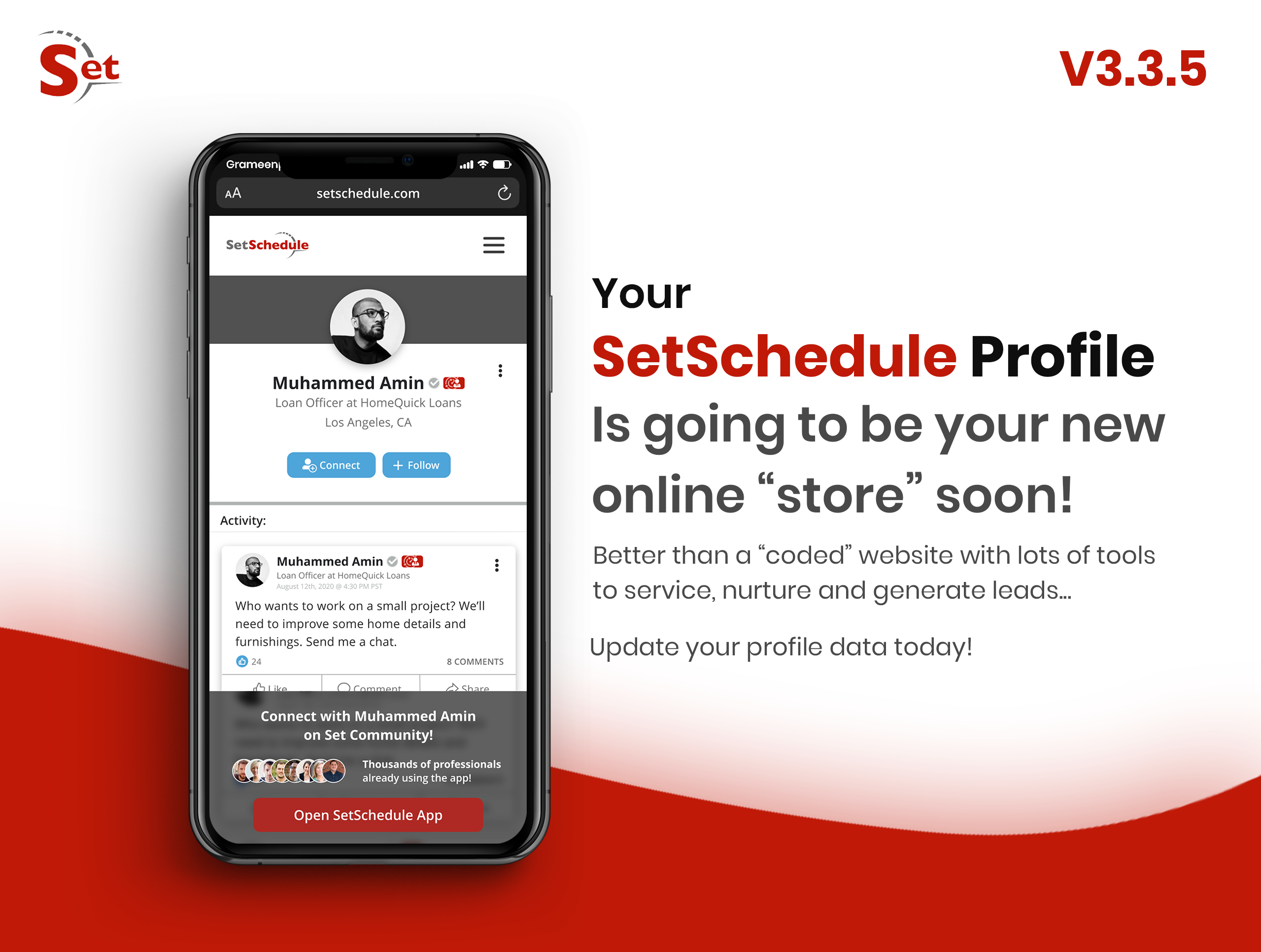 Team Up With Contractors and Work Together on Projects
Create Your Own or Find Teams to Collaborate With and Improve Business Efficiency
Find contractors in your area or get invited to an existing team! Work together on projects, chat, and call with teammates all in one place. Try Teams today.

Create Your Team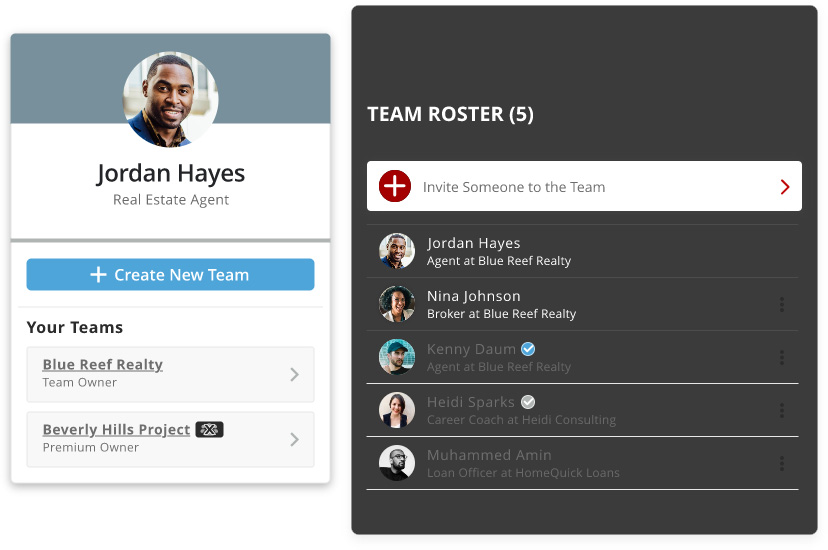 Take Back Control and Effortlessly Manage Your Business Practices with SetSchedule Business Solutions
Simplify Your Workflow and Boost Productivity with the Leading Business Management Tools for Professionals and Solopreneurs
Taskable allows you to easily manage your daily tasks with a simple drag-and-drop feature, boosting your productivity by two hours a day. Manage your pipeline with your SetSchedule Customer Relationship Management tool, designed to simplify lead management for your business.

Create an Account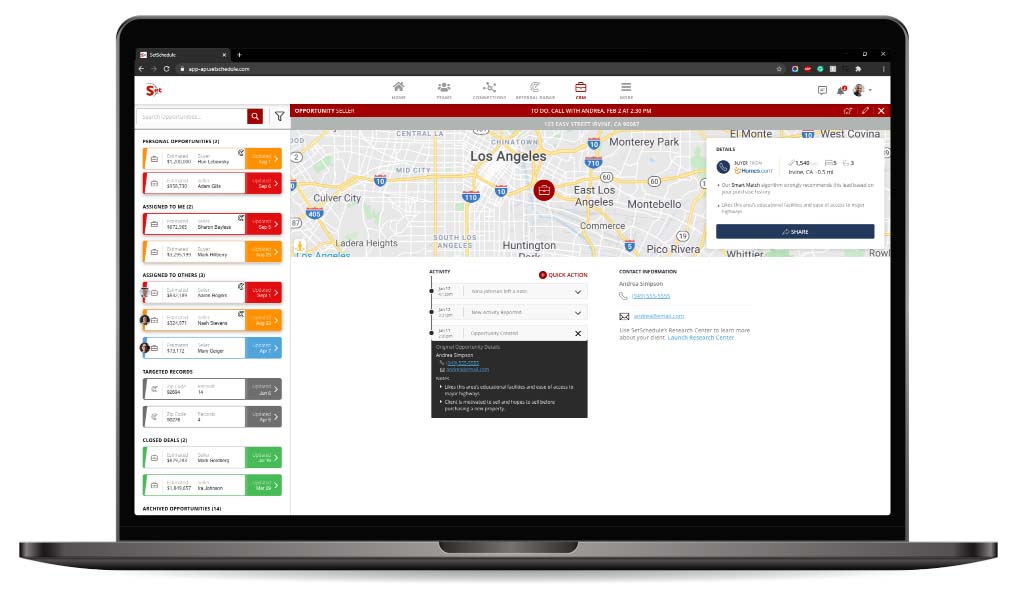 Empower Your Business Through Community-Building
SetSchedule Is A Networking Platform For Every Professional
Join the fastest-growing independent contractor community in the world and get access to thousands of connections—literally. Showcase your expertise, attract more jobs, and build a network of collaborators within your local market.

Start Networking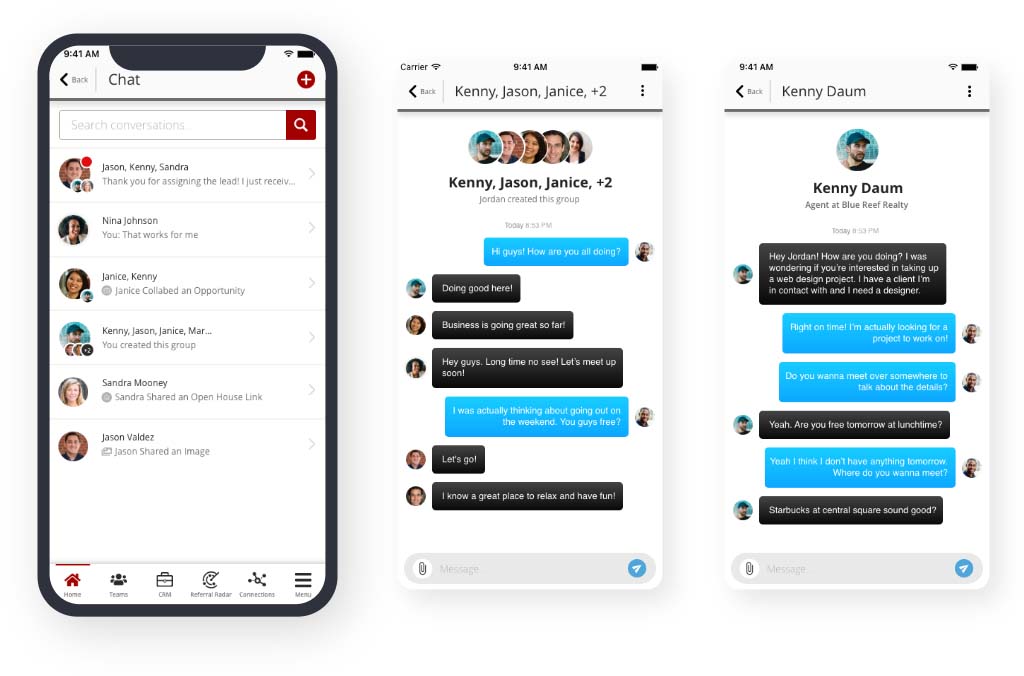 Join thousands of professionals. Meet new people.


Team up with your colleagues.