Careers
The diverse talent of SetSchedule's amazing team allows us to go the extra mile while SetSchedule continues to grow.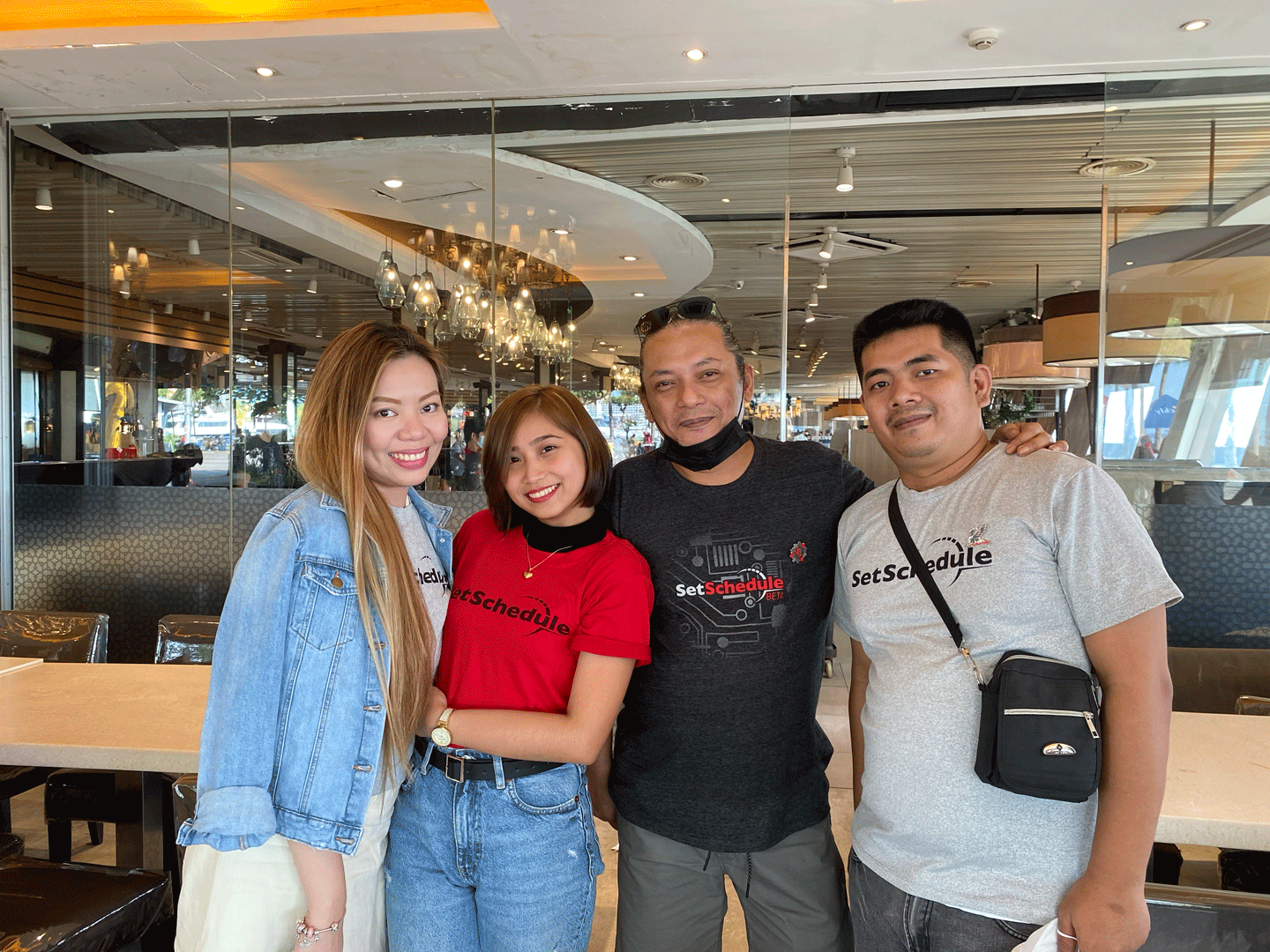 Your Future Workplace
SetSchedule is changing the game by uniting innovative artificial intelligence, data software, and business solutions with the professionals who need them most. Looking to join a team of visionaries that is changing the professional world, every day? Look no further, and join the team!
Picture Yourself at SetSchedule
Where would we be without the most driven, creative, and hardworking team in the industry? We've built an amazing company with the help of incredible individuals that work hard while having fun at the same time. The SetSchedule team understands that professional growth goes hand in hand with determination, motivation, and teamwork. We're not a startup anymore, but we still treat every employee as a future partner of the company.
"I love the company culture and the way that SetSchedule drives to show that employees matter. I love that you have the ability to create your own opportunities, and if you put in the work and the effort, the sky's the limit with training, opportunities, engagement, and company impact."
- Alex, Sales Manager
"What I like most about SetSchedule is the people I work with. We are a team. Everyone pulls their weight, and I know I can count on my coworkers 100%"
- John, Concierge
"SetSchedule never forgets that they have the ability to empower their employees. They allowed me to learn and excel in the company. Today I am responsible for staff and for making positive changes in the company."
- Danny, Lead Data Scientist
"Working at SetSchedule has pushed me like never before, and has also rewarded me more like never before. Getting to celebrate every achievement big or small with such an amazing team is also a reward in itself."
- Alan, Product Manager
Become a SetSchedulian
Our goal is to work together, succeed together, and celebrate achievements together. No matter the individual path you're on, we will work to continue to push forward together. Do you have what it takes to grow with us?