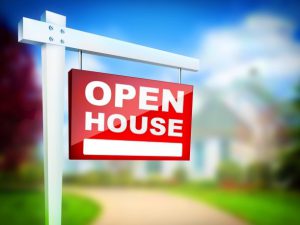 As a realtor, you work in a highly competitive job. One of the ways that you have found that works best to sell homes and engage a buyer is through the Open House. Open Houses have been a successful tool to help you sell for years, but have you been utilizing the best strategies to enlist this process? Let's explore the ten best practices for prompting buyers to your Open House.
Pick your Open Houses wisely.
Not every house should be staged as an Open House. Some homes in your inventory should not be opened for perusal. When you host an Open House, you get an idea of who is looking and what the buyer might be looking for. You get visibility into whether buyers are serious or simply "window shopping." This will be really helpful as you are keeping track of new potential buyers for your other inventory.
Place your Open House ads early.
The best time to list one would be at the beginning of the week. As soon as you find out when the Open House will be and then determine the times, then list these on your website along with the general information for the home. This will help someone be able to meet you easier, and also be able to see the house. It is always best to do it earlier in the week so people can have advanced notification, and be able to plan their weekend around it should they choose to go. Also, if you have been tracking potential buyers from previous Open Houses; let them know this Open House is coming up and may fit their potential want in a new home.
Use social media to help spread word.
As Millennials buy houses, realtors will have to stay current with the latest media technologies. Magazines and newspapers were the traditional way of getting the news out. However, Millennials don't get their information this way. For Millennials, Twitter, Zillow, and other apps that are now available have the same usability and functionality as traditional websites, but in a mobile format. In short, develop an app; selling your house online is the way to go!
This is something that should be done on the day of the Open House, and while you are putting these signs on the sidewalk /street it may not be a bad idea to add the words "free coffee or food" to the sign to attract more buyers. Everybody loves free food, especially hungry buyers. The key to Open Houses is to get enough people walking through them and to make a great impression.
Get ready to engage buyers.
The day of the Open House get there two hours or so early to prepare the house and get everything ready that needs to be ready. Adding the personal touch and being able to really understand the buyer's situation can really help, because so many buyers get overwhelmed when they first got into an Open House. This is why it is a good idea to have coffee and or food, because this will distract some people and they will thing it is just a natural visit and help reduce anxiousness.
Some houses sell the quickest in appealing neighbors that allow neighbors to be close to family or friends. Leverage neighbors to help with a quick sale by allowing neighbors to come into the home prior to an Open House. Show the home early to friends and family to activate a quicker sale. Use hand-outs or real estate sign attachments that include information about the price and details of the home. Communicate when Open Houses will occur in these flyers.
Stage the home so that it looks elegantly neutral.
Research indicates that elegantly staged homes sell faster during Open Houses. Here you don't want to be over the top in terms of design, because people don't agree on classy. But, staging a home in a way that looks like home will sell the property faster, especially during a Open House.
Sellers should be absent during the Open House.
Real estate agents should communicate the terms of an Open House. Sellers should not be at the Open House during the time that it is being shown. This makes potential buyers uncomfortable. While this may seem obvious; some sellers like to have control. Be absent if you want to sell a home faster.
Let's talk about security.
The reason that the frequency of Open Houses might be dwindling is because of security issues. Some realtors are afraid to be alone in a home with potential buyers. Potential buyers should be vetted. Real estate agents should consider working in a pair or a team to ensure that multiple eyes are watching. It's getting scary out there; especially in some areas. Take care. Be safe. Sell well!
Shut the Open House down at an appropriate time.
Open Houses should have a specifically advertised start and end time. If you are planning to close at 5 pm; wrap up any last minute transactions; take down the signs; and gobble the last of the cookies. Dwindling past the set close time for the Open House doesn't expedite sales, because Open Houses are designed to increase competition in the inventory of hot properties. Getting interested buyers into a home earlier in the day increases the likelihood that the home will sell. Open Houses do offer increased exposure and increased marketability. Knowing the right strategies will help you as you consider plans for your next Open House as well as choosing the best time of year to sell a house. Setschedule has changed the way real estate marketing is viewed, by changing the way REALTORS® access clients and listing appointments. SetSchedule is a "first of its' kind" exclusive membership based model that provides verified appointments, marketing tools, and elite invite only networking events for its members. By blending new technologies, and thought processes with proven success methods Setschedule had incurred record producing results unseen in the industry. Contributor: James Link