Before you buy a house that is being sold as-is, it is important to do a thorough inspection of the house and property. Together, these can give you valuable information that can be used in determining the market value of the home and can aid you in negotiations. Be on the lookout for these lesser-known signs of neglect before you decide to move forward in the house selling process. Making sure you take care of these details and read these tips for selling a house, will give your buyers more security in knowing they purchased a home in good condition.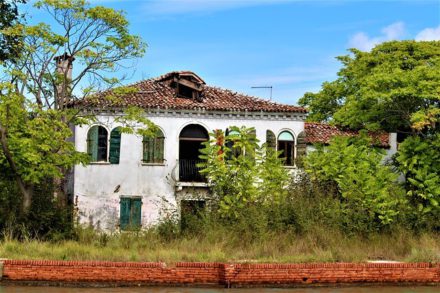 1. Short-Term Only: Ask to see the selling and buying history of the house. How often did owners stay in the home before selling it? If the ownership period is only a few years for many of the past owners, it may be a sign of neglect, as owners did not stay long enough to really invest in the house. It also may signify problematic neighbors, or a problematic neighborhood. 2. Renovation/Repair History: You should receive a history that lists renovations or any major repairs. It's important to know why the work was done and by whom. Was a problem found and properly fixed by a licensed contractor? If the repairs or renovations were not done by a licensed contractor, it may not have been done properly. This could bring larger problems down the road. 3. Mismatched Fixtures: When looking at the lighting, electrical,and plumbing fixtures, ask yourself if they seem to match or go together. If fixtures stand out, they might have been replaced quickly and cheaply in order to make the house ready to be shown. In this case, the fixture might have been missing for some time and the repair neglected. 4. Broken Fixtures: If a fixture is missing, it is easy to spot. However broken fixtures might not be as obvious to see. It is important to test all lights and other fixtures in order to determine if they are working properly. 5. Fresh Paint: If you see a freshly painted wall or room, it could be that the seller was trying to spruce up the house to decrease the time the house selling process takes. However, fresh paint can also be a sign of neglect. Feel the walls to check for dampness. Look for evidence of cracks or poorly repaired holes. Fresh paint can hide leaks and water damage. 6. Fresh Carpets: Sometimes, a carpet just needs to be replaced. However, if it seems out of place, you should inquire. If it is possible, lift up the carpet to look below and inspect for damage to the floor beneath it. Make sure carpets are not covering up damage, uneven floors, or signs of water damage before selling a home as is. 7. Sticky Doors: When you walk through the house, open and close all the doors you find. If any of the doors stick, it may be a sign of warping. Uneven floors and cracks in the walls and ceiling are more common signs of warping. Doors that stick when you open or close them is a lesser-known sign of warping that you should watch out for.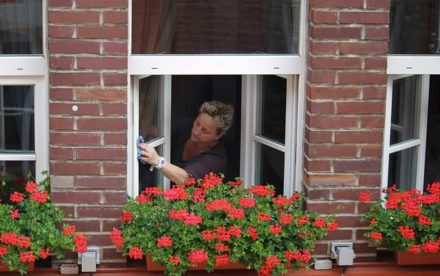 In addition to these signs are many others. Having a thorough inspection of the property and home is an important step in the home selling process. If you choose to hire an inspector, it is important that the inspector is not connected to the seller or the real estate firm selling the house. Interview the inspector and ask for their qualifications and credentials. You may even want to ask for a copy of their resume or for recommendations. On the day of the inspection, it is vital that you are present. If an inspector refuses to let you attend the inspection, don't hire them. Ask any questions you may have during the inspection in order to learn valuable details regarding the house. This may give you deeper insight as to the market value of the home as well.