Referral Leads Market Place
Connect real-time with buyer, seller, and renter leads that our vendors aggregate on the Referral Radar through an easy-to-use interface backed by powerful lead management tools.
Never miss an opportunity in your area of interest. Set up your center point radius and receive notifications when an opportunity pops up.
Create SetID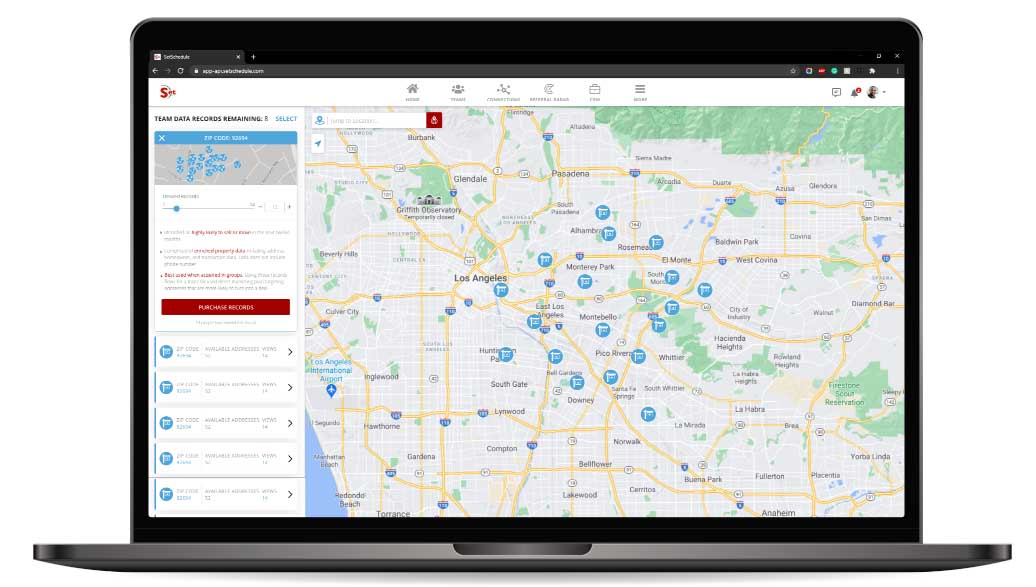 Manage Opportunities
Utilize the built-in SetSChedule CRM to manage more opportunities. Schedule calls and appointments through the CRM and receive reminders before the event.
Categorize opportunities into hot, cold, or warm so you can see what's ready for action and what you should follow up on. Maintain a reliable client database within the app that can be easily accessed anytime and anywhere.
Create Account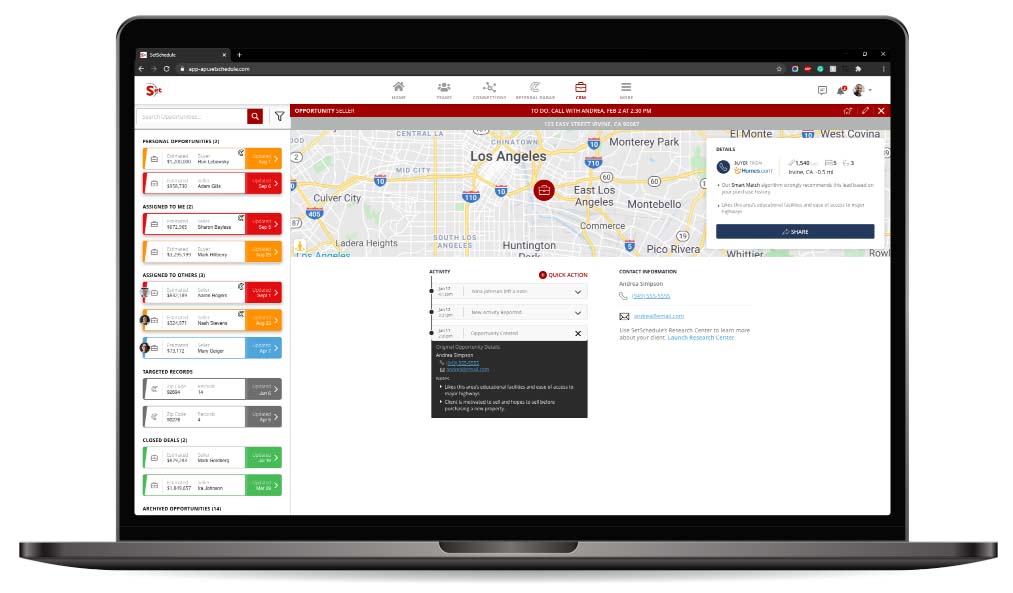 Build Your Network
Connect with thousands of real estate professionals within the SetSchedule community, build relationships, and nurture prospective buyers, completely free.
Prospects you otherwise wouldn't have entertained are now accessible at the touch of a button. Broadcast to a very targeted and focused audience, crowdsource help from your connections, share images or videos as part of your marketing strategy or simply educate and engage an audience with what you do best.
Create an Account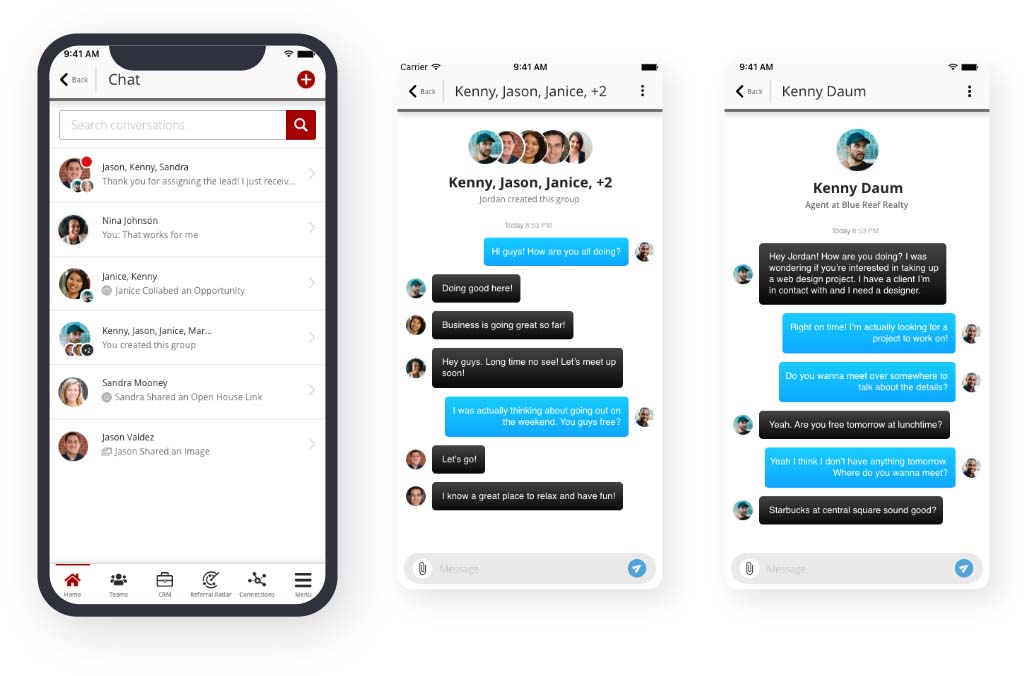 Join thousands of professionals. Meet new people.
Team up with your colleagues.