Streamline Your Business Management
SetSchedule's Manage platform includes all the tools you need to streamline your business from anywhere.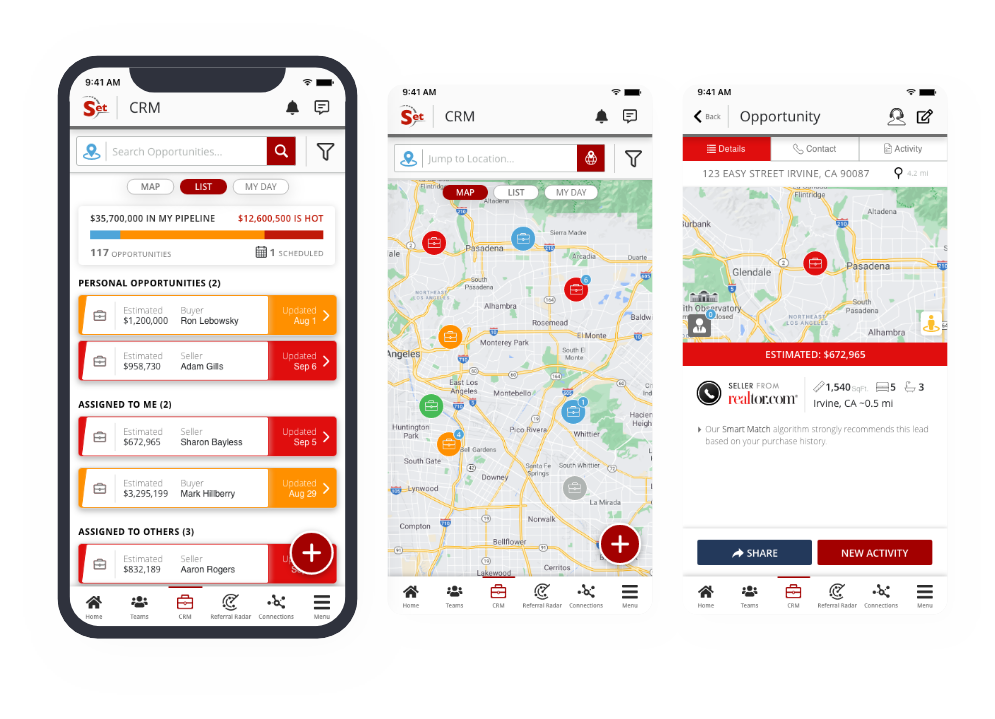 Keep your Prospect Pipeline Moving Forward!
Convert your real estate leads into real opportunities for client engagement with:
▶ Quick updates and configurable statuses

▶ Easy access to your scheduled calls and meetings

▶ Your transaction pipeline overview

▶ Editable opportunities
Go to My Account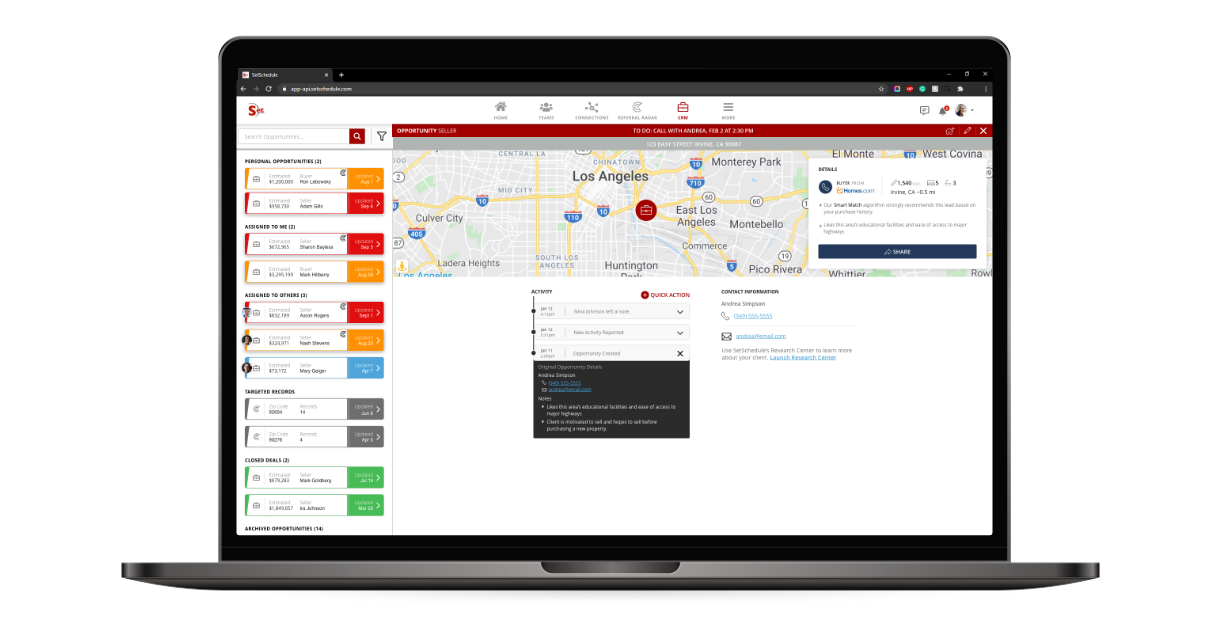 Collaborate opportunities with your teams
Collaboration is key to your success! Unite with the right teams to close deals and opportunities quicker. WIth real-time activity reporting and status monitoring, team collaboration helps you stay in front of your prospects so you can capitalize on your expertise.
Start Your Search on SetSchedule