Prospect with the Added Perk of Predictive Records
Direct marketing is a pivotal strategy for any business. SetSchedule's Data Center drives hundreds of prospects to your fingertips by partnering with some of the biggest names in the data analytic industry. By utilizing the Data Center, you'll find new prospects you can send mailers and marketing, filling your pipeline even more!
Create an Account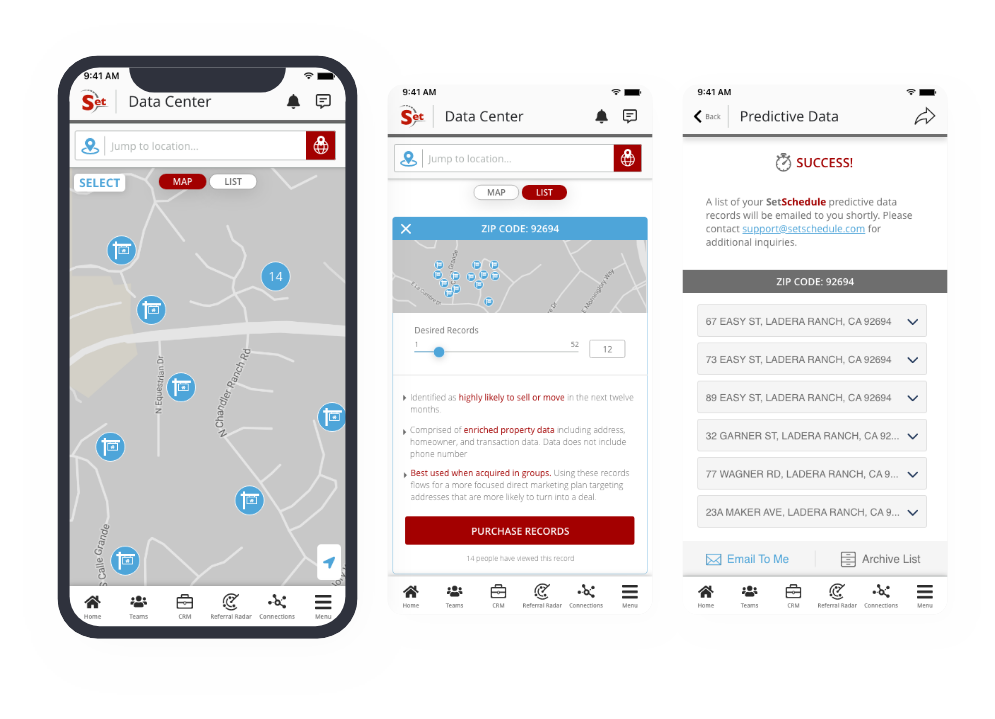 A Wealth of Info to take you a Long Way!
Select the zip code you want to receive data points from and choose the number of records you want to obtain information from to receive. You'll receive property and financial information of possible prospects in your desired territory. Get your foot in the door that much easier with the help of big data!
Get Started